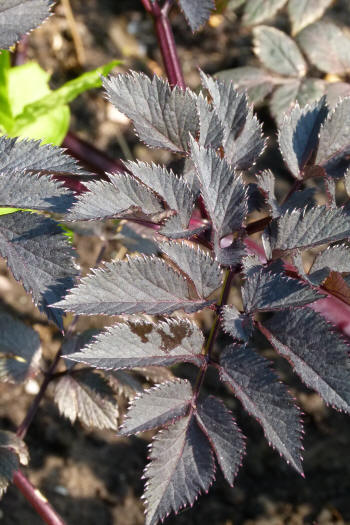 Angelica
Basic Facts:
The species archangelica is well known for its sweet taste and use of its stems for candying.
None of our plants are suitable for eating as we use a treated compost but plants of some species grown yourself can be used in soups - check on the internet to confirm which are suitable.
Garden Use:
Adds architectural interest to formal planting and is at home in informal or wild plantings.
Wildlife Interest:
The flowers attract bees and hoverflies
Cut Flower Use:
Flowers last for up a week in water
Cultivation:
All are related to the carrots and parsnips and grow large, long tap roots so they are best in a deep fertile soil. The flowers are large umbels of tiny flowers and are attractive to insects.
Propagation:
Propagation is by seed only (as far as I am aware) which is best sown very fresh as it doesn't keep. The books say keep warm. We normally sow and leave outdoors over winter and the seed germinates in spring.
Pests and Diseases:
None that I've come across.
History:
Members of the Apiaceae family. Great bee plants
Angelica Vicar's Mead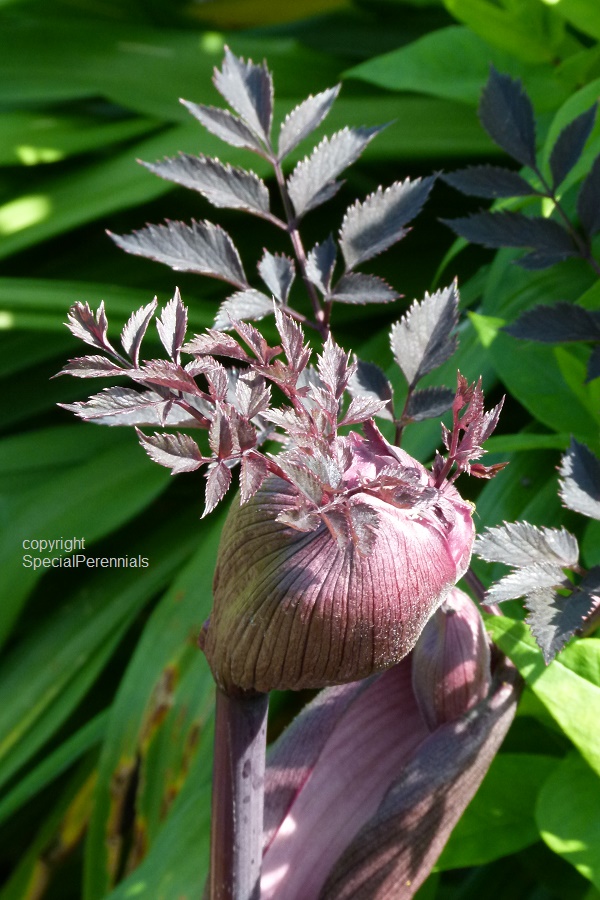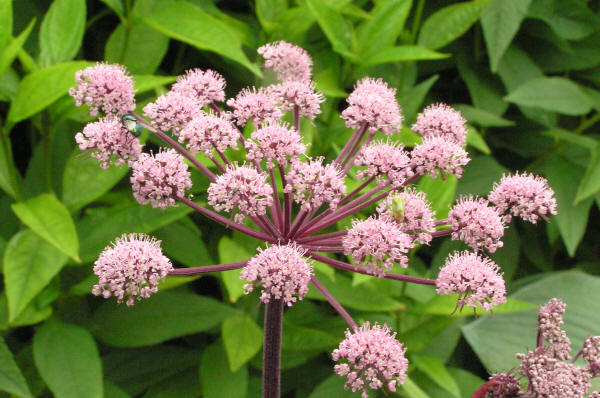 From the elegant purple-black leaves, up the 4ft (120cm) long dark stems, to the umbrellas of pink flowers at the top this is an elegant beauty for a lightly shaded spot.
Also fine in full sun if you're soil retains some moisture.
Flowers in July-August (plants for sale at the moment will flower next year).
This is a monocarpic plant which is a polite way of saying she dies after flowering. Never fear she produces plenty of viable seed which you can leave to drop in moist soil or collect and sow in pots immediately. The seed germinates in spring and the plants flower the following year.
This is variant of the native species Angelica sylvestris found in some British woodlands.
£6.00 (1 lt pot)