Saxifraga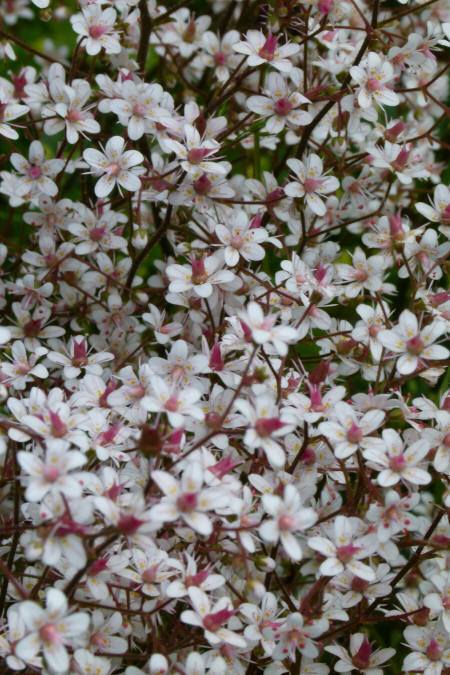 Saxifrages are a large and varied genus of plants. Growing conditions and cultivation can vary accordingly.
Generally pest-free, the only likely trouble is vine weevil grubs eating the roots. However, Saxifrages seem to shrug this off and quickly replace eaten roots. Its worth giving plants the "tug test" in spring to check for damage.
A member of the Saxifragaceae family.
Find out a lot more about Saxifrages on the website of the Saxifrage Society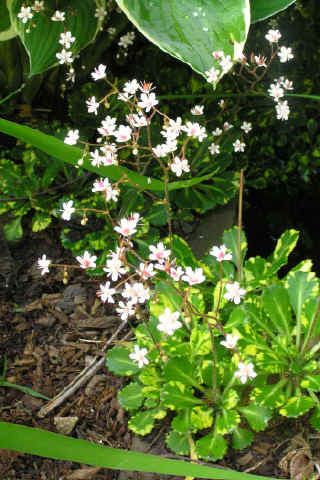 Common Name: Variegated London Pride.
Ground hugging rosettes of fleshy green leaves splashed with yellow. These are tough little plants that thrive in deep shade where they retain the best variegation. When grown in sun they can become a bit bleached out. The 1ft spires of starry pink flowers appear in late spring / early summer. Pull off the dead stems after flowering.
They love moist soil but will tolerate periods of drought. Propagation is by division.
Price £4.50 (9cm pot)