Saxifraga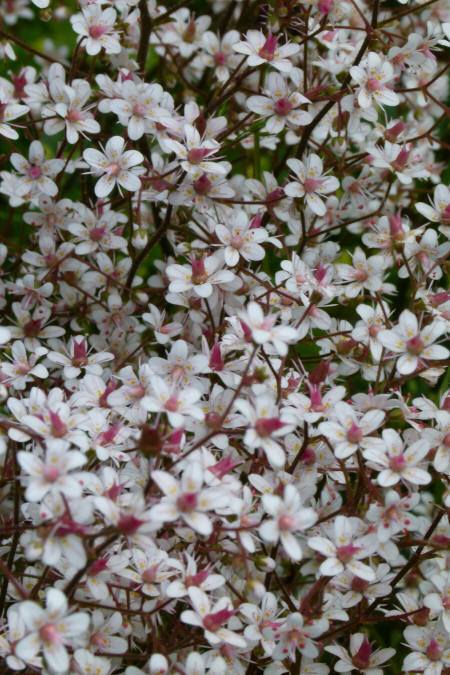 Saxifrages are a large and varied genus of plants. Growing conditions and cultivation can vary accordingly.
Generally pest-free, the only likely trouble is vine weevil grubs eating the roots. However, Saxifrages seem to shrug this off and quickly replace eaten roots. Its worth giving plants the "tug test" in spring to check for damage.
A member of the Saxifragaceae family.
Find out a lot more about Saxifrages on the website of the Saxifrage Society
Saxifraga Wada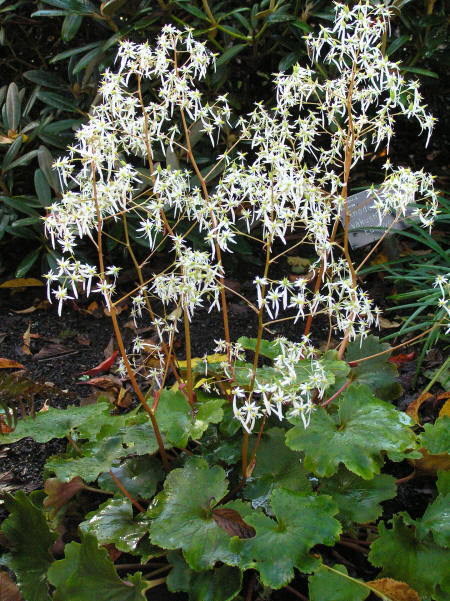 Lovely, large and late blooming variety with glossy leaves. For a shady spot.
Price £5.00 (9cm pot)
Available to order for mail order and collection at plant fairs