Scabiosa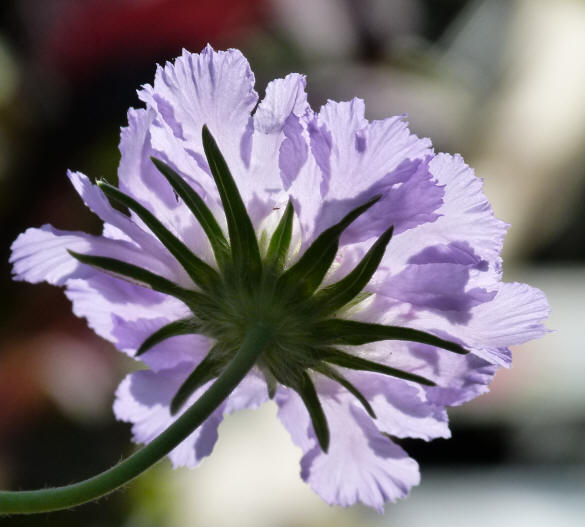 Common Name: Scabious, Pincushion Flower.
Feathery, pincushion-like flowers on wiry stems that attract beneficial insects. The plants flower for a long period from Late May onwards. The have feather-shaped mid green leaves.
Dead head regularly to encourage more flowers throughout the summer. Feed each year in spring.
They perform best in sun or light shade and they really don't like in wet soils in winter. They hate being flopped over by other plants.
Scabious prefer a limy (alkaline) soil but they do very well in our slightly acid soil here. They won't like very acid soils at all.
Propagation is by removing rooted plantlets (Irishman's cuttings) or division in autumn or spring. Plants do benefit from division every 2 or 3 years. Species types can be propagated from seed, including self-seeding.
A member of the Dipsacaceae (Teasel) family.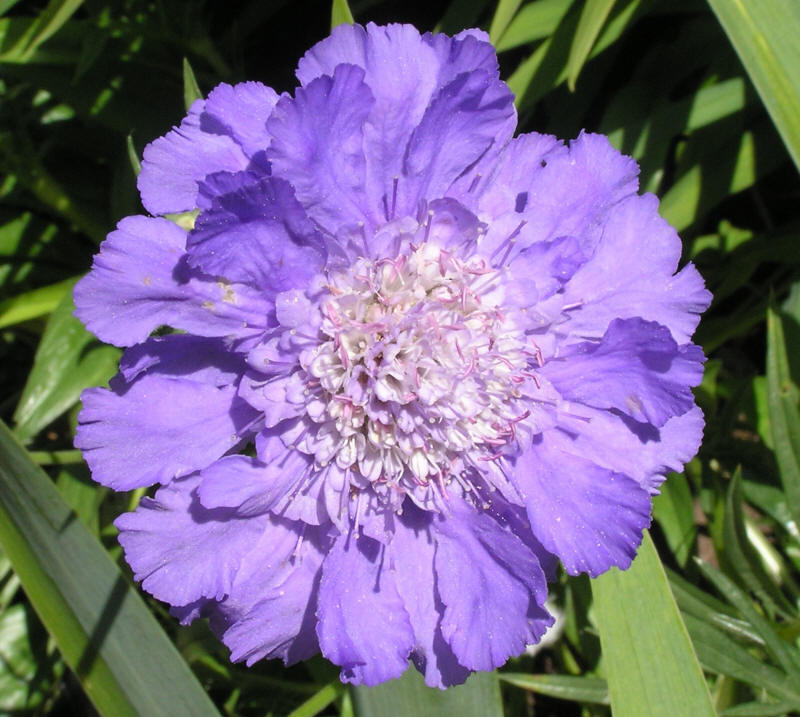 Deep, deep blue flowers. About 2ft tall.
A newer variety, but just as good as the old ones
Price £4.50 (9cm pot)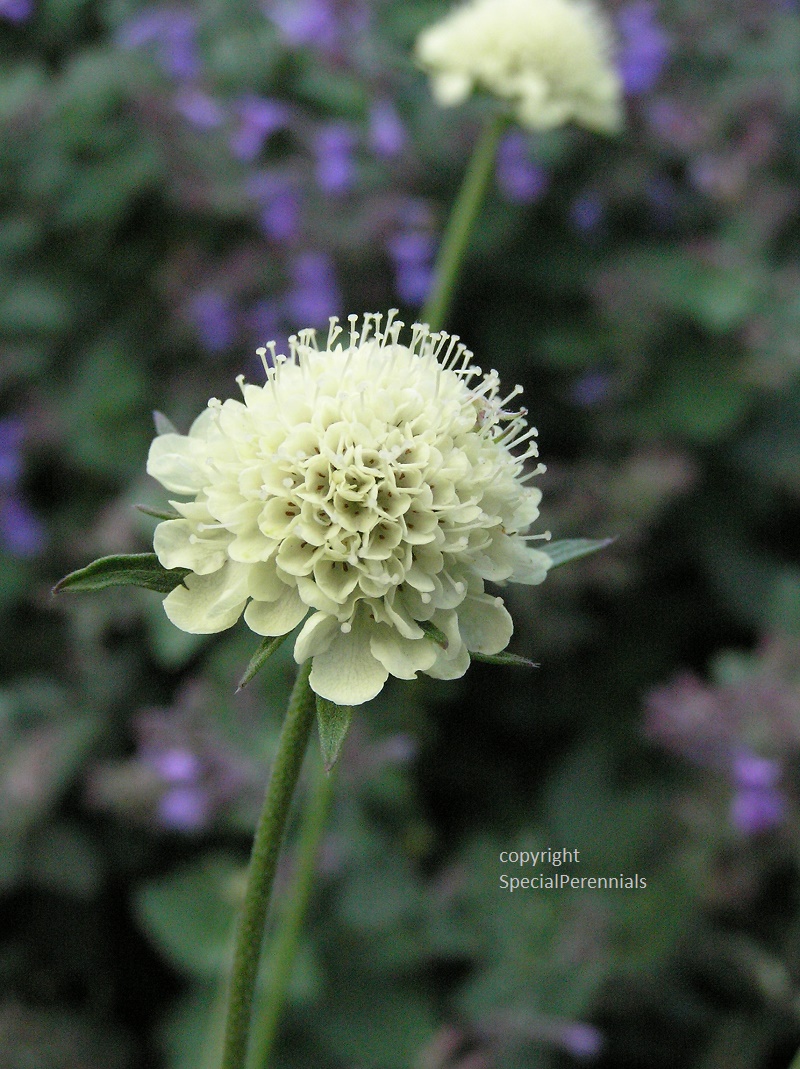 Scabiosa ochroleuca Moondance
Delicate greenish cream pincushions on wiry stems. Excellent in the border to an airy feel and to tone down bright colours - an exceptionally good mixer, except with pure white. This is the short variety - no more than 1ft / 30cm in our garden
Flowers from early summer right through to late autumn if deadheaded.
This Scabious is native to central Europe through to Siberia, growing in high meadows.
The subspecies name means "pale yellow-white".
Prce: £4.50 (9cm pot)