Veronicastrum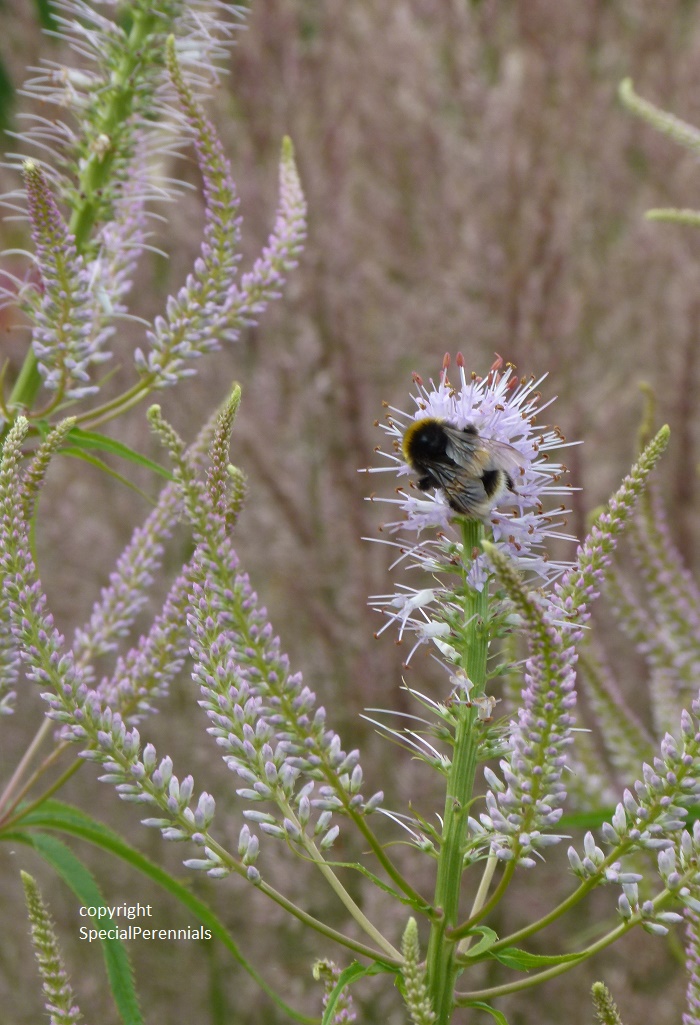 Common Name: Culver's Root
Taller cousins of Veronica with branched candelabra-like spires of small flowers in the second half of summer. They spread slowly at the roots and prefer a moisture retentive but not wet soil.
They will grow well in a woodland setting and also in full sun, provided the soil can hold some moisture: a heavy load of compost at planting time and regular mulches is the answer for sandy soils like ours.
The central flower opens first, followed by the multiple stems clustering around the leave nodes along the stem.
The can be planted en-masse or as single plants to add dramatic height to a planting.
Veronicastrums have wonderfully architectural profiles
Propagation is by division and we find this is most successful in early spring. Species can be grown from seed.
The various species hale from Siberia and North America. They were formally known as Veronicas but have some marked differences in flower shape and leaf configuration.
For the gardener they need less moisture and are more statuesque.
A member of the Scrophulariaceae family.

Brilliant Bee plant.
Veronicastrum Fascination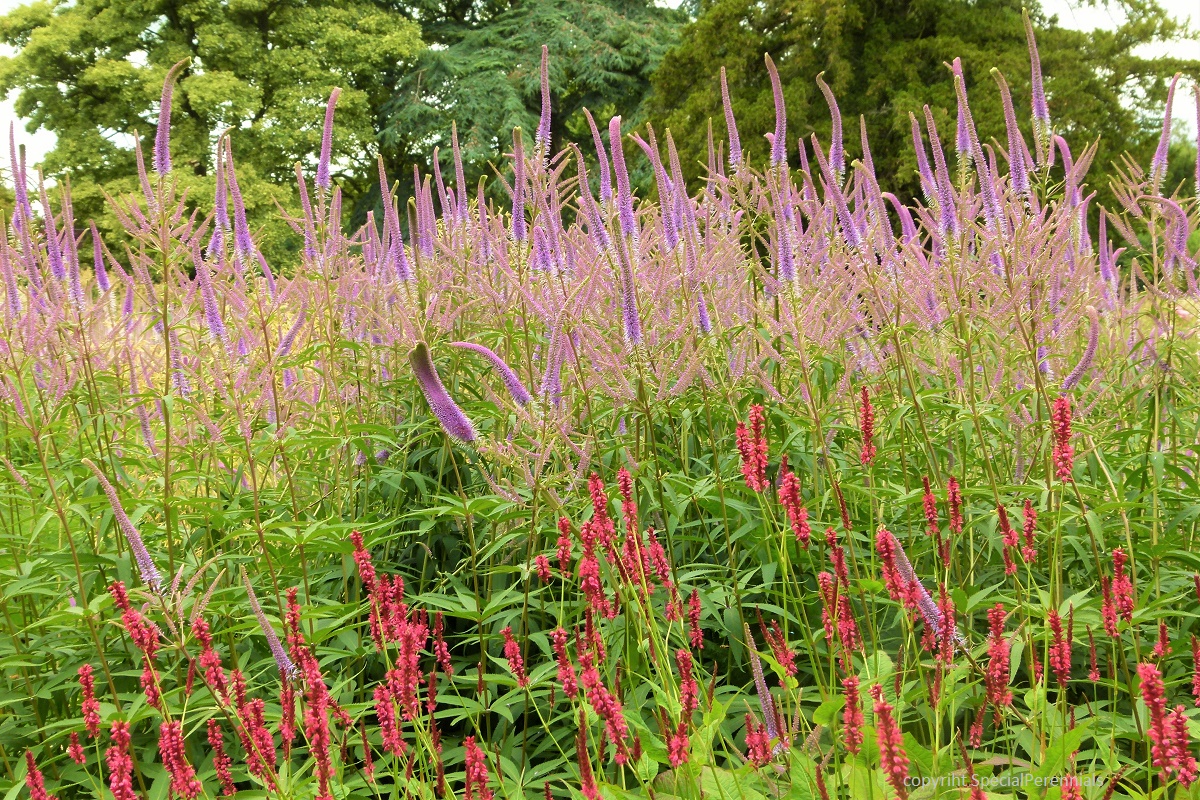 Veronicastrum Fascination is wonderful as a large drift, planted here behind Persicaria amplexicaulis Atrosanguinea.
About 4-5ft tall with purple-pink flowers. The name derives from the plants predisposition to "fasciate", that is to produce extended, flattened flower heads in weird shapes. Flowering from July to September.
Price £5.00 (9cm pot)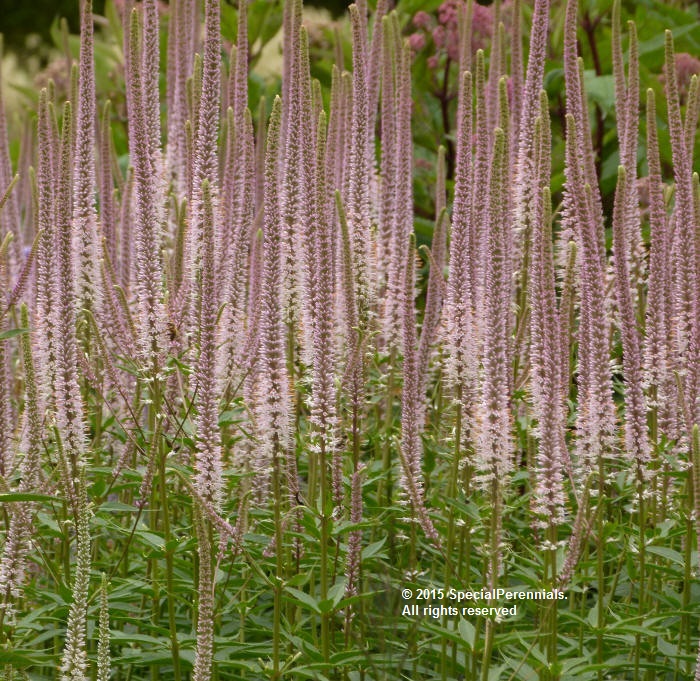 Veronicastrum Pink Glow
Again, 4-5ft tall with pale pink flowers. Flowering from July to September.
The flowers appear nearly white on opening and deepen in colour slightly as they age
Price £5.00 (9cm pot)