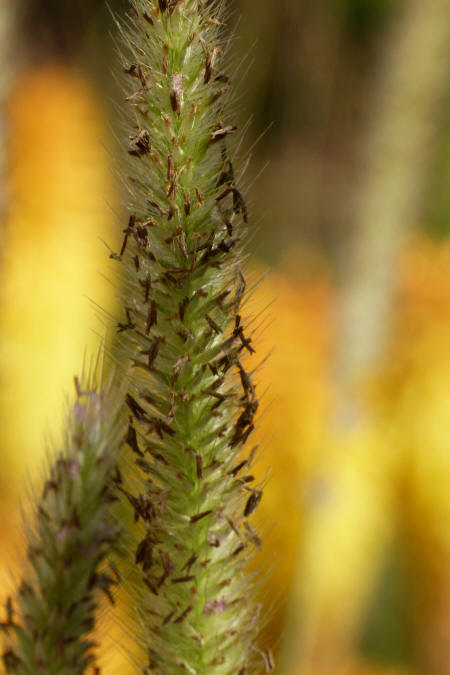 Pennisetum
Grasses grown for their attractive flower and seed heads.
Of varying hardiness, choose varieties with care if you live in a colder spot and always give them some help in the winter - a sheltered spot, a light mulch etc.
They like sun and well-drained soil.
Propagate by seed sown in early spring or division of clumps in late spring. We use both methods for our plants.
A member of the Poaceae family.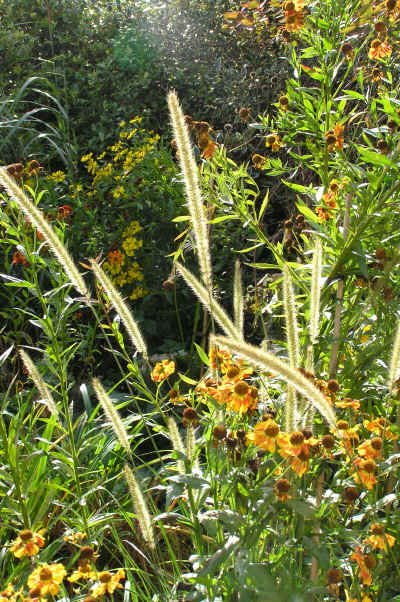 Pennisetum macrourum
A hardy variety with 3ft tall flower spikes topped with soft bottlebrushes in fawn. Seed heads lasts through autumn into winter. Hardy except in very hard winters.
Price £4.50 (9cm pot)
Pennisetum macrourum in our garden with Helenium Puck. The flower heads look particularly effective with the morning sun shining through them.
Read more about this plant in our garden notebook for September 2011