Primula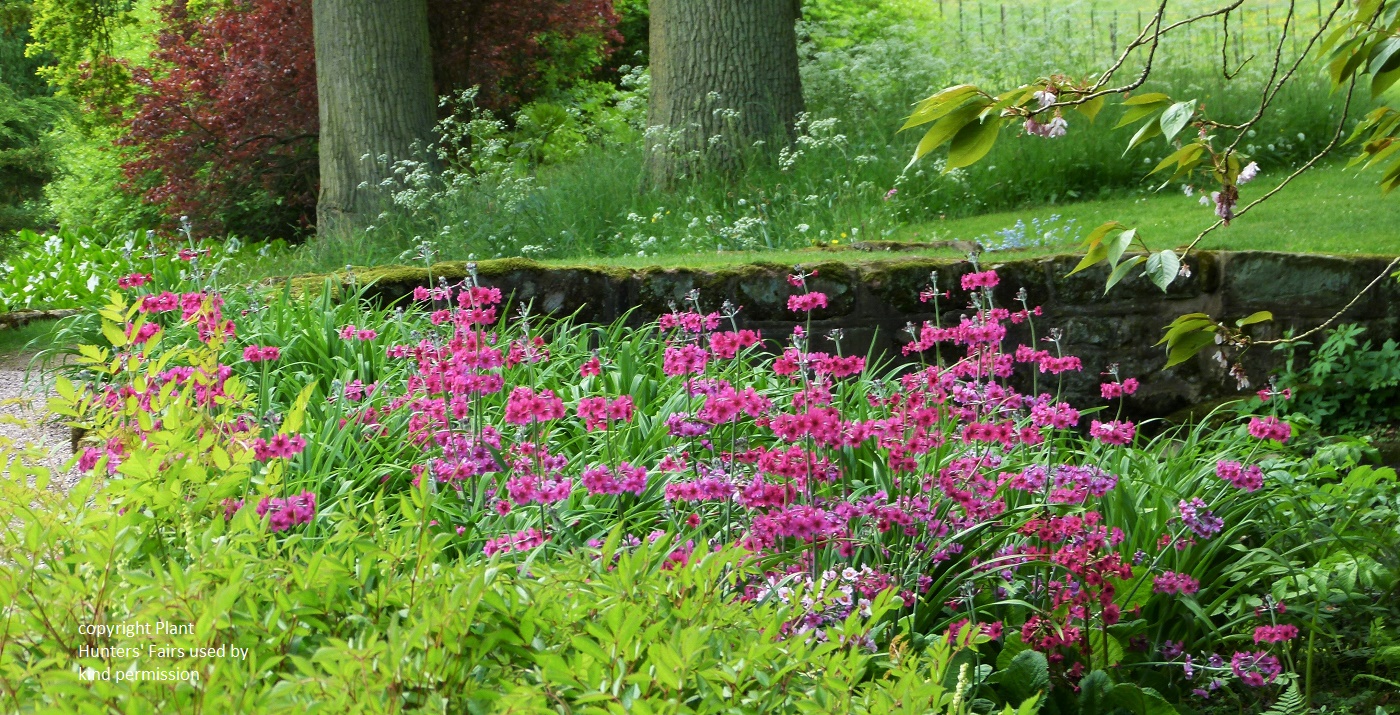 Candelabra Primulas growing on the water's edge at Hodnet Hall in June. Come and see them at our Plant Hunters' Fair.
Basic Facts:
Well known and loved flowers of woodlands in spring and early summer.
Garden Use:
Lovely for naturalising or for areas under deciduous trees and shrubs.
Wildlife Interest:
Valuable early nectar for bees.
Cut Flower Use:
Most are suitable. Who would forget picking bunches of primroses in the spring? Of course its probably illegal now!
Cultivation:
Some prefer a moist soil and shade from hot summer sun, some positively thrive in boggy conditions and some grow on well-drained sunny banks. Growing conditions are covered separately below.
Propagation:
Seed: they will nearly all self sow but if collecting seed most require a winter's cold on them before they will germinate.
Division: immediately after flowering.
Pests and Diseases:
Vine weevil grubs will go for primulas so if yours are wilting in the early spring sun suspect they've eaten all the roots. Our plants are protected against this.
Primulas can be affected by virus spread by greenfly.
History:
Members of the Primulaceae family.
The name is from the Latin Primus meaning first referring to the earliness of flowering.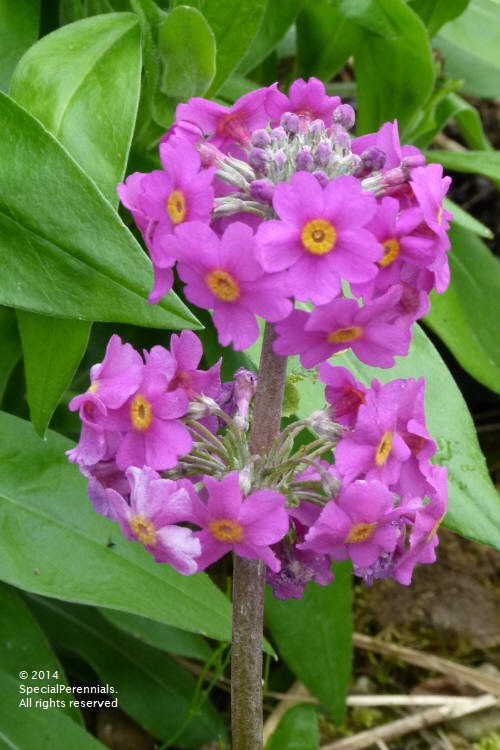 Gold-eyed, purple flowers in candelabra fashion in May and June. Prefers a damp location and ideal for even boggy or waterside planting.
Originating from Western China.
About 2ft tall. Spacing about 1ft 6in.
RHS Award of Garden Merit
Price £4.50 (9cm pot)
Available to order for mail order and collection at plant fairs