Selinum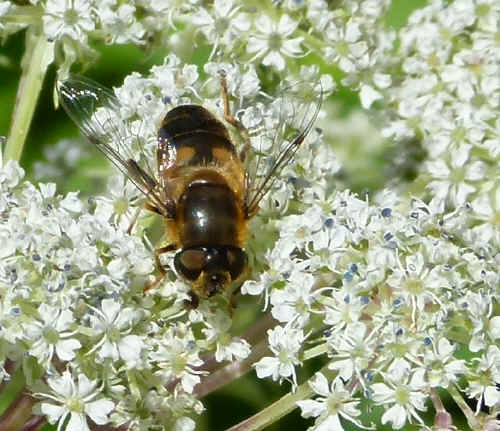 Stately Umbellifers with finely divided leaves and dense heads of flowers on branched stems. They like moist, deep soil in sun or dappled shade and make do with dry soil in our garden
Good for bees and hoverflies.
Propagate by seed.
A member of the Apiaceae family.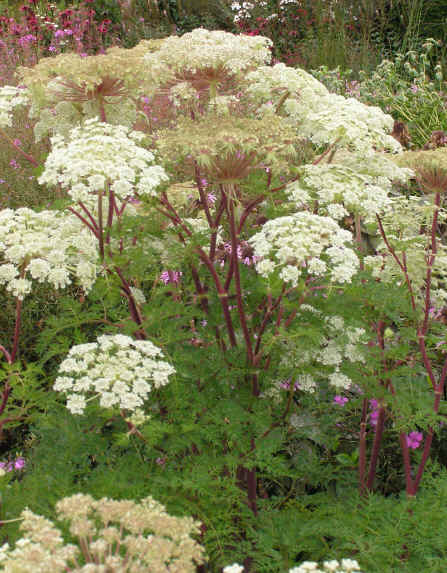 Selinum wallichianum
(aka Selinum tenuifolium)
These are native to the Himalayas, growing in meadows at altitude. They make fine border plants reaching up to 4ft tall and flowering July to September (October). The white flower heads are set off admirably by the red stems.
We grow this plant in a sunny spot in our free draining loam, but I've seen it growing really well at an NGS garden under the fairly heavy shade of trees, albeit in a damp soil.
SOLD OUT