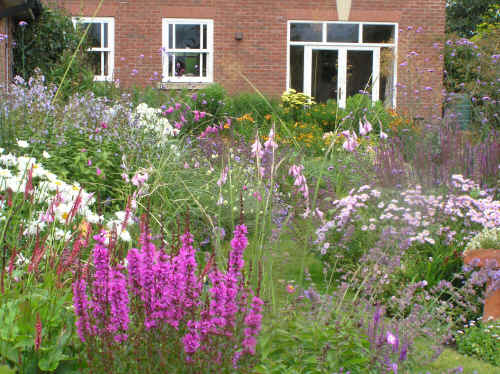 Lythrum
Common name: Purple Loosestrife. Lovely flowering plants common at the waterside in the UK with tall spires of pink, rose or purple-pink flowers. They are best in sun and in any soil that does not dry out in summer. They are brilliant in boggy ground or in the margins of a pond. Having said that, they do pretty well in our dry sandy soil. Propagate by division - it can be hard to divide - you need a sharp serrated knife or saw!
There is some doubt as to which species each variety belongs to - we are using the current RHS plant finder names.
Lythrum salicaria Feuerkerze in our garden on 18th July holding centre stage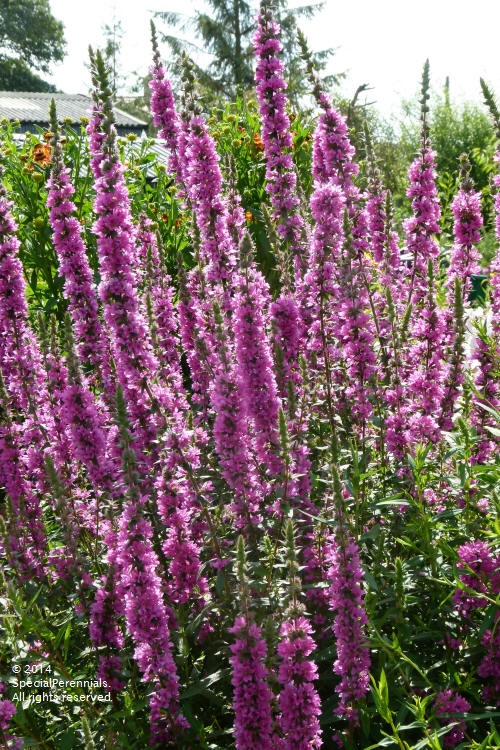 Lythrum salicaria Feuerkerze
("Fire Candle")
Intense rose-red double flowers. Stately plants reaching 3ft / 90cm. Flowers June to September. RHS Award of Garden Merit.
Price £4.50 (9cm pot) available to order for spring delivery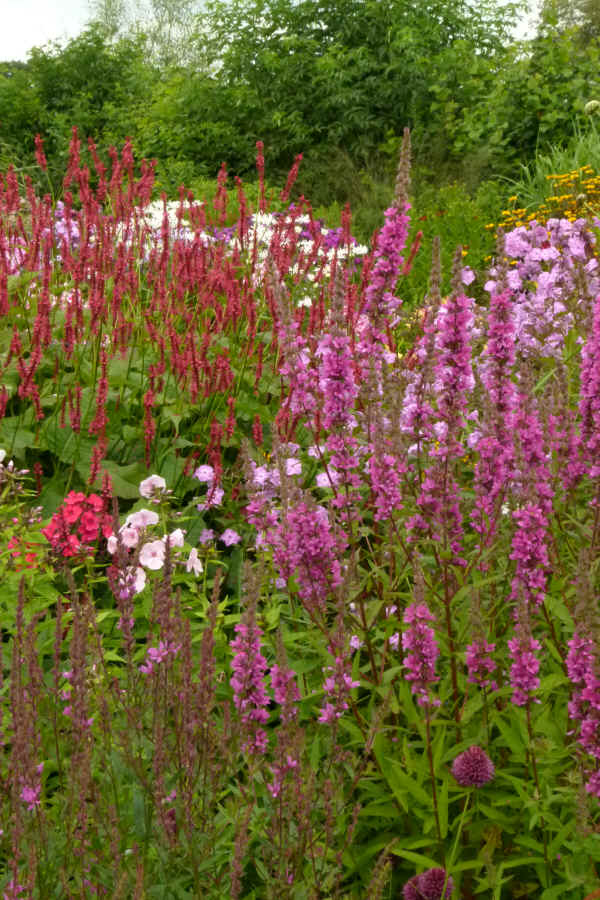 Lythrum Feuerkerze with Persicaria amplexicaulis Atrosanguinea and lots of Phlox in our garden in August