Papaver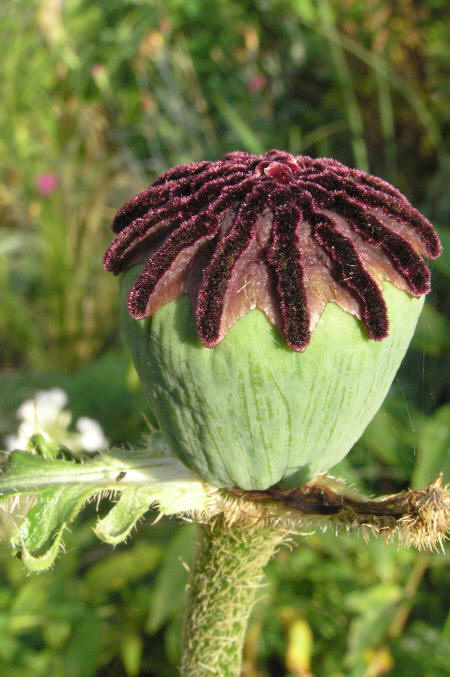 Oriental Poppies have attractive seed heads like pepper pots
Basic Facts:
Poppies are well-loved wildflowers - these are annuals. For the perennial garden the Oriental Poppies are the most showy
Garden Use:
Flowering early in summer and often again in late summer. The seed heads make a long lasting interest in the garden
Cut Flower Use:
The stems need to be cauterised
Cultivation:
Best in free-draining soils in some sun
Propagation:
Can sometimes be dividied but root cuttings taken in mid summer work well
Pests and Diseases:
Nothing specific.
Papaver orientale Patty's Plum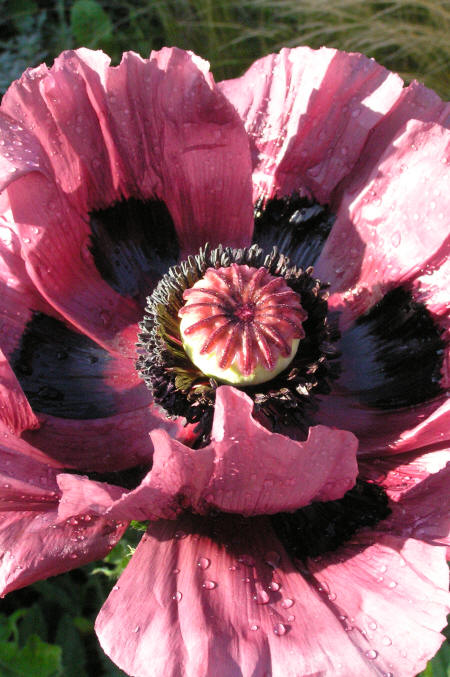 One of the best of the perennial poppies with very large flowers in May-June and often again in autumn. 2ft- 2ft 6in / 60-75cmtall
SOLD OUT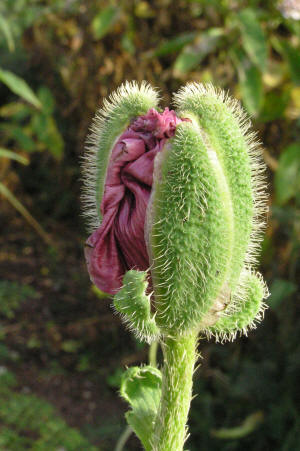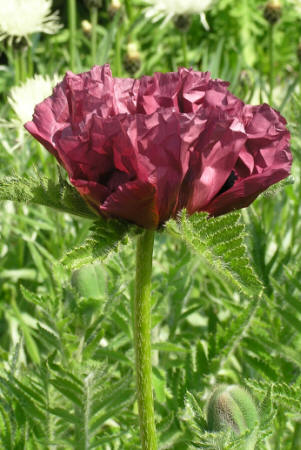 Buds on Pattys Plum start to unzip revealing the crinkled petals then the half open flower on Pattys Plum like silk unfolding