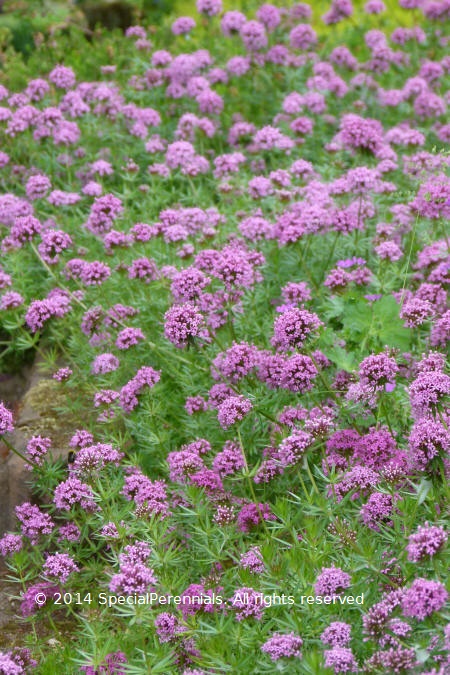 common name: Caucasian Crosswort
One of those unsung heroes of the garden. The 9in tall mat-forming ground cover plants have attractive narrow leaved stems from spring onwards. These are topped with heads of starry pink flowers in summer. Tough and forgiving, good in sun or light shade. Hardy.
The leaves are aromatic when crushed. I quite like the rather pungent smell.
From the Caucasus, Asia Minor and Iran.
Propagation is by seed or stem cuttings.
Price £4.50 (9cm pot)