Stemmacantha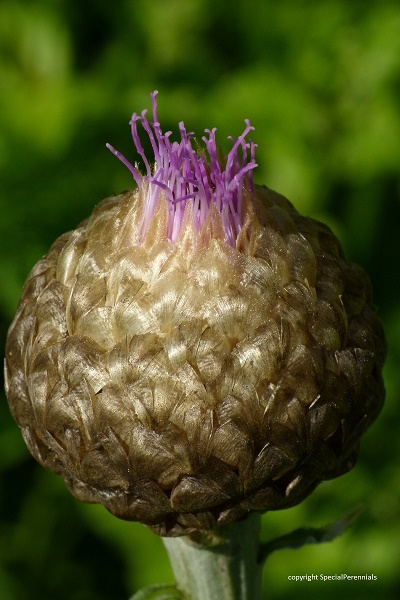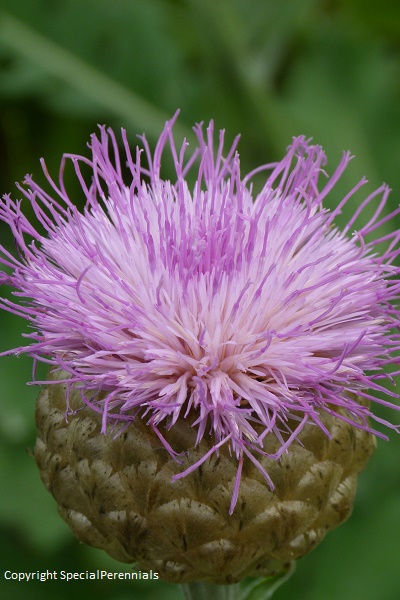 Plants with more previous names than we've had hot dinners: Centaurea pulchra Major, Carduus inermis, Leuzea rhaponticum, Rhaponticum cynaroides, Serratula cynarifolia, Stemmacantha centauroides and now Rhaponticum centauriodes. To make matters worse there's no common name that I know of!
The names all refer to their similarity to Cardoons / Globe Artichokes (cynara) and also Knapweeds (centaurea). I'm sticking to Stemmacantha for now because the name changes every year or so.
These love rich but draining soils and sunny positions. Propagate by division or seed (if you can get it to germinate!).
A member of the Asteraceae family. They originate from S. France and Spain.
Stemmacantha centauroides syn Rhaponticum centauroides
Lovely plants with silver, ferny leaves and fine pink thistle flowers, but even more attractive in bud. About 2ft 6in tall.
Price £5.00 (9cm pot)