Thalictrum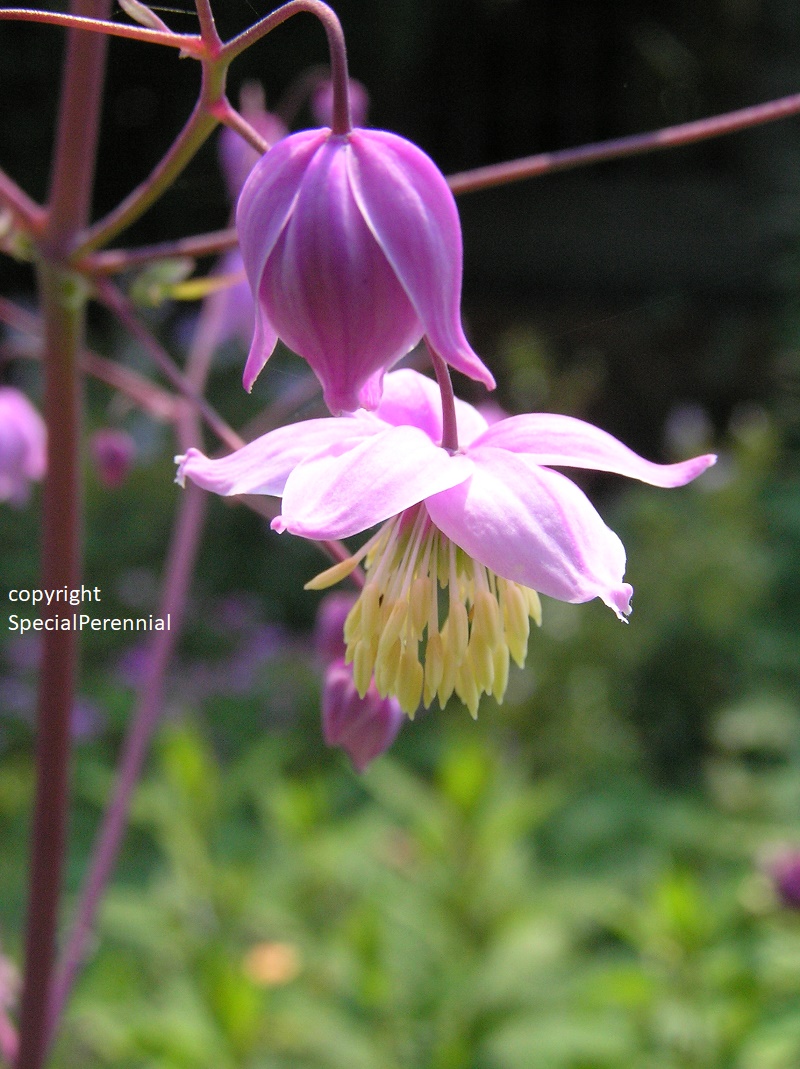 Basic Facts:
Common Name: meadow Rue
Tall airy, frothy plants
Garden Use:
Good for the formal border or in a more naturalistic, meadow setting
Wildlife Interest:
The flowers are loved by bees
Cut Flower Use:
Not tried.
Cultivation:
Ideally plant in a moist soil but they do fine in our dry sand
Toxic if eaten, may cause skin irritation in some people
Propagation:
Propagation is by division
Pests and Diseases:
May get powdery mildew in very dry conditions
History:
A member of the Rununculaceae (Buttercup) family.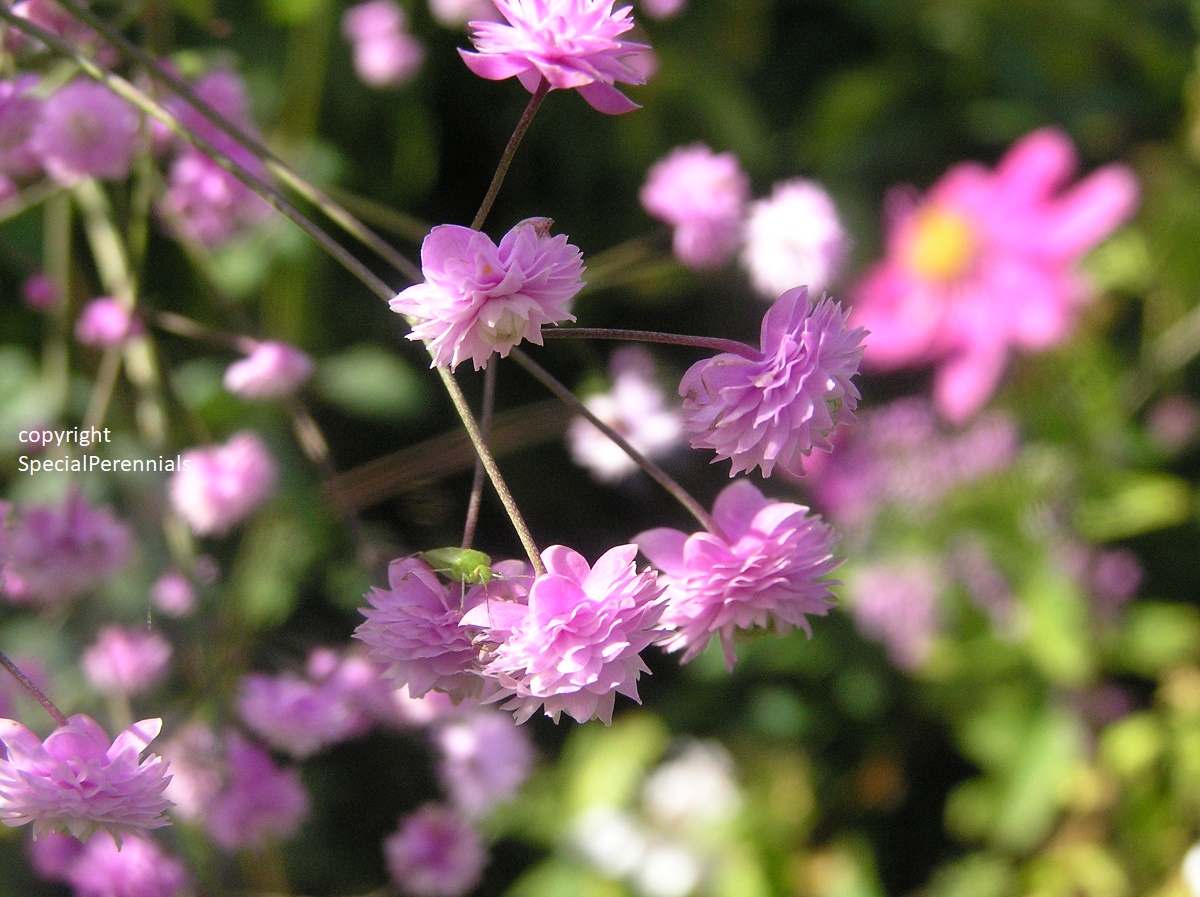 Thalictrum Hewitt's Double
Fern-like leaves and tall (3-4ft / 90-120cm) flower heads with dainty double purple flowers in summer.
Price £6.00 (9cm pot)