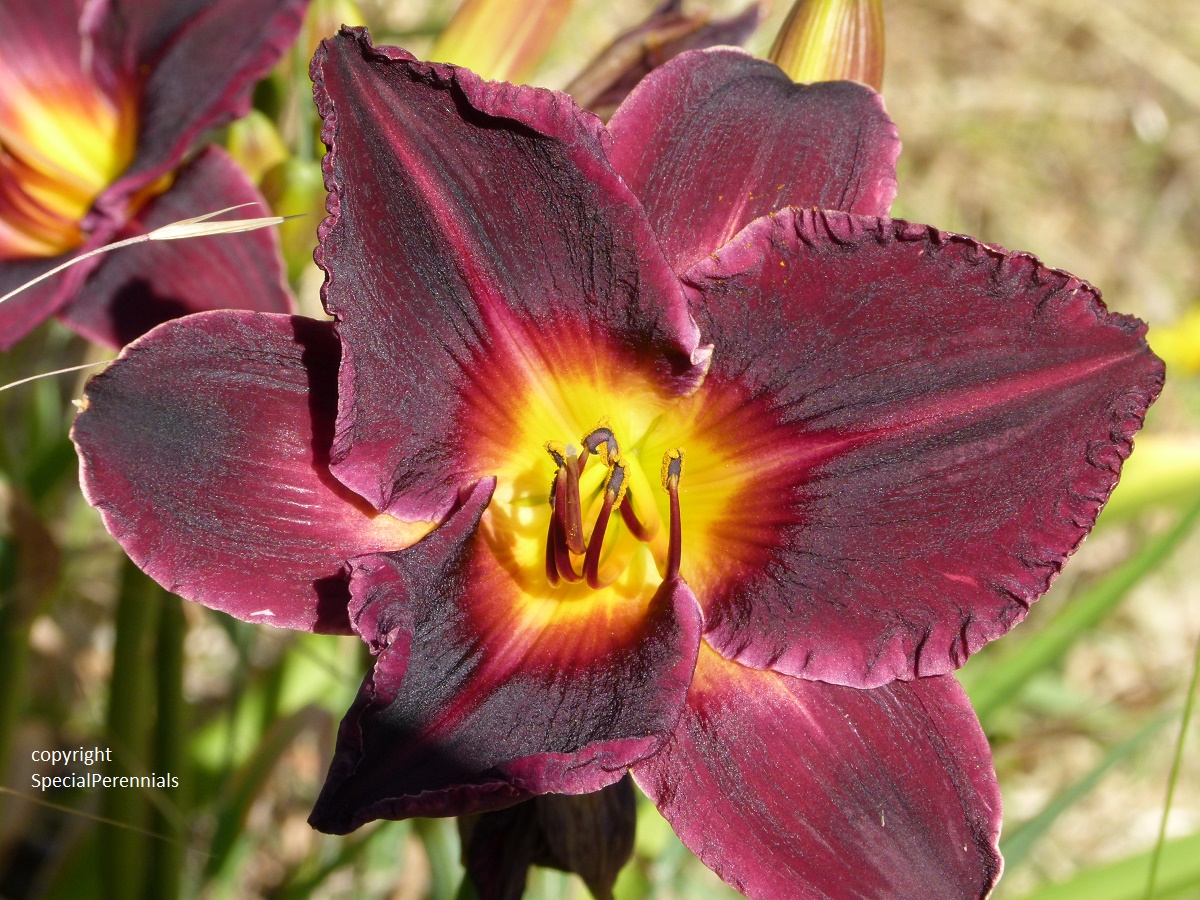 Why doesn't my day lily flower?
This must be one of the the most popular questions I'm asked at plant fairs. The answer is "mine do!". No, really the answer is not always straight forward. If she's shaded move her into the sun. If you feed a lot, reduce it, if you don't feed then do a little. If she's "that one that runs across the garden" then chuck her out and get a modern cultivar because some of the species produce little or no flower in this country. This is Tuscawilla Blackout and her colours have been spectacular in the hot weather this summer.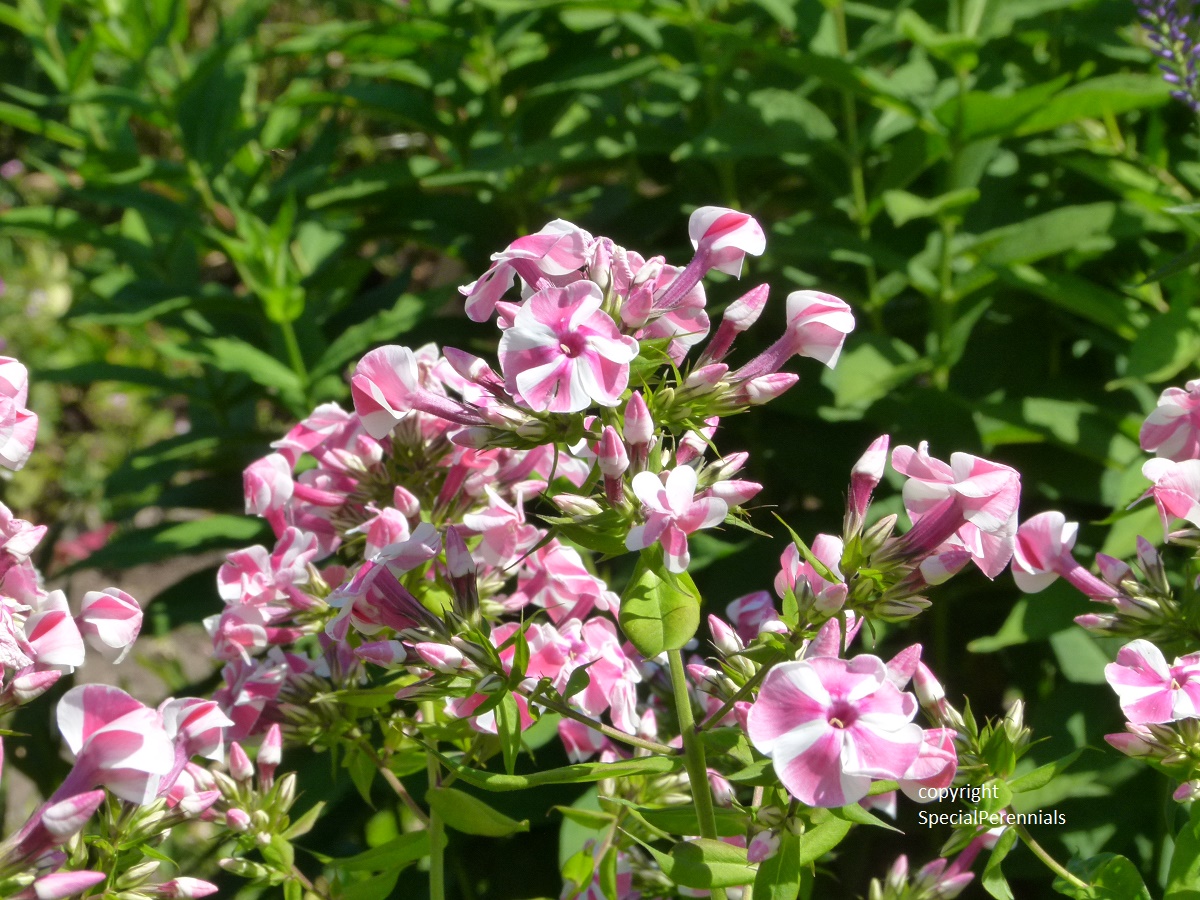 Cruel Twist?
Phlox Peppermint Twist is lovely but has the unwelcome flaw of producing stems with plain pink flowers and these, if not removed, will take over the plant.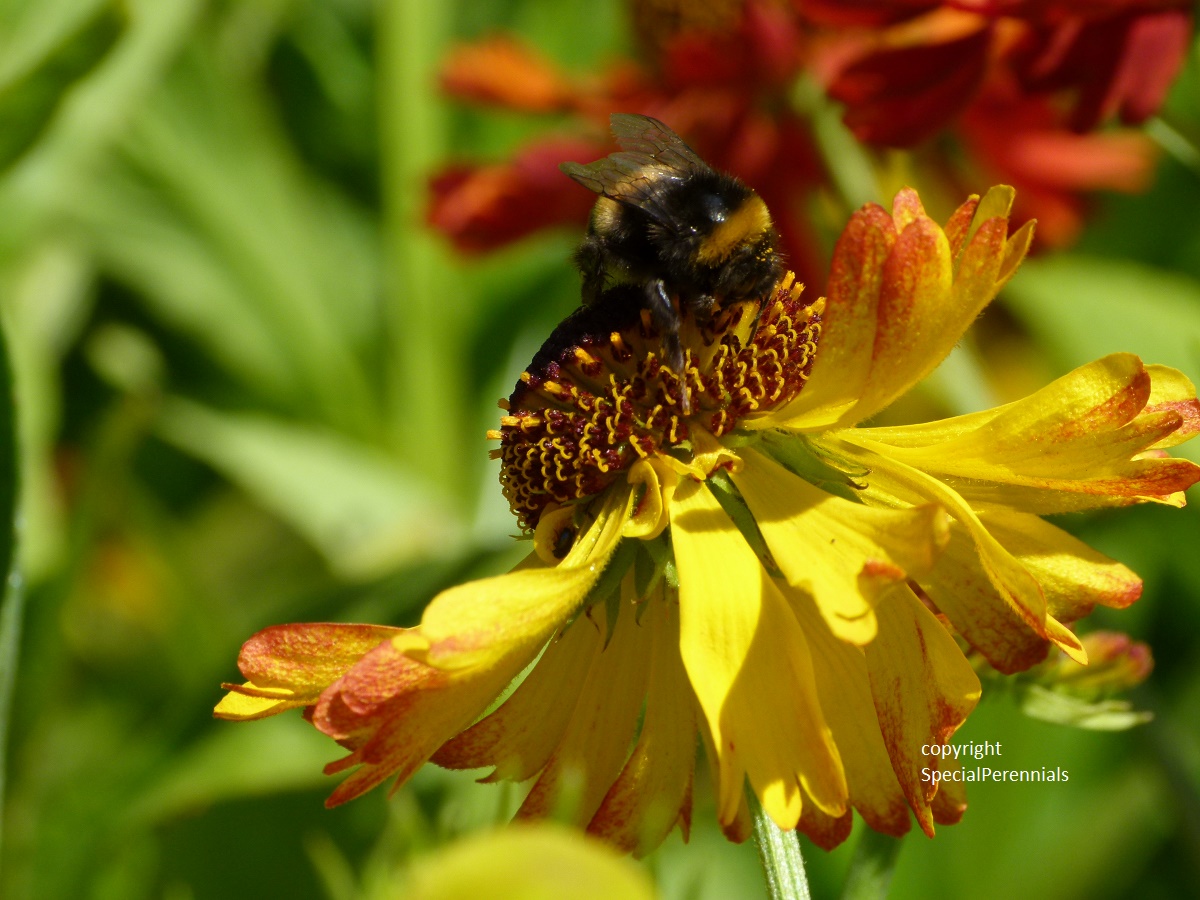 Why bees love heleniums (and most daisies)
The central cone of heleniums (and lots of other daisies) is in fact a composite flower head made up of the hundreds of tiny florets each with its own supply of nectar and then pollen so a bee can be sure of a fresh supply when it visits a flower and no wasted journeys.
This is "Fata Morgana" - short and early to flower.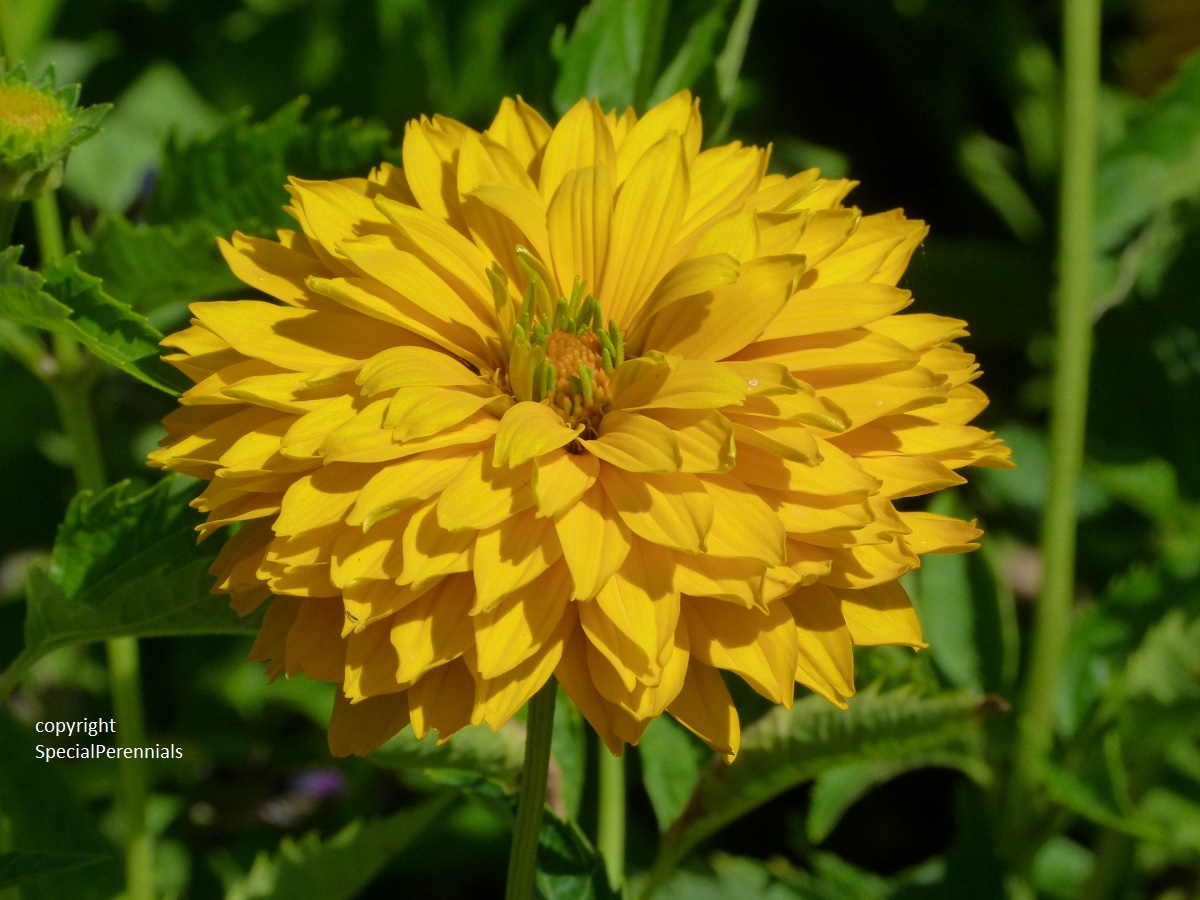 Green with envy?
I just love the slight green centre to Heliopsis Gold Feather.
See more from today on our facebook page: https://www.facebook.com/specialperennial/posts/1599452943514479