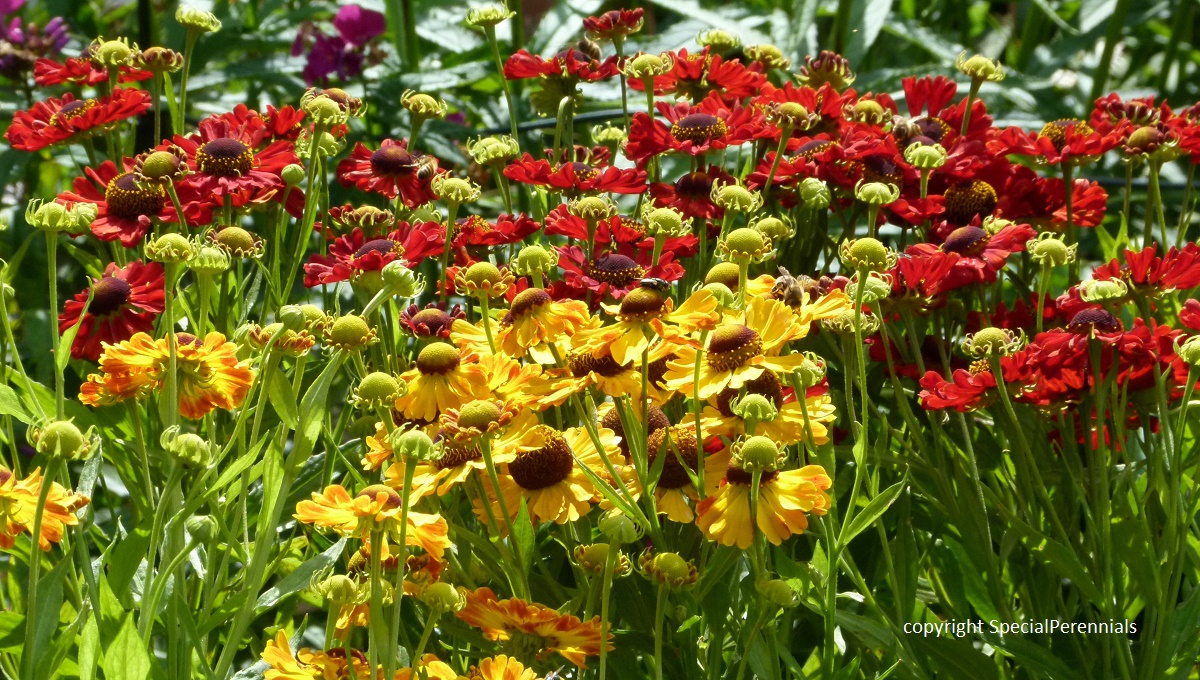 To plant or not to plant?
I understand that a well known radio gardening show has advised gardeners not to bother planting Heleniums this summer. Thanks a bundle!
I'd modify that with "if you're not going to water them". But I'd say that for any plant, including the most drought tolerant ones as well.
This photo shows recently planted Heleniums Sophie and Butterpat. I have watered using watering cans until they're growing away well and then mulched with dry chipped hedge clippings. Now I need to water not more than once a week.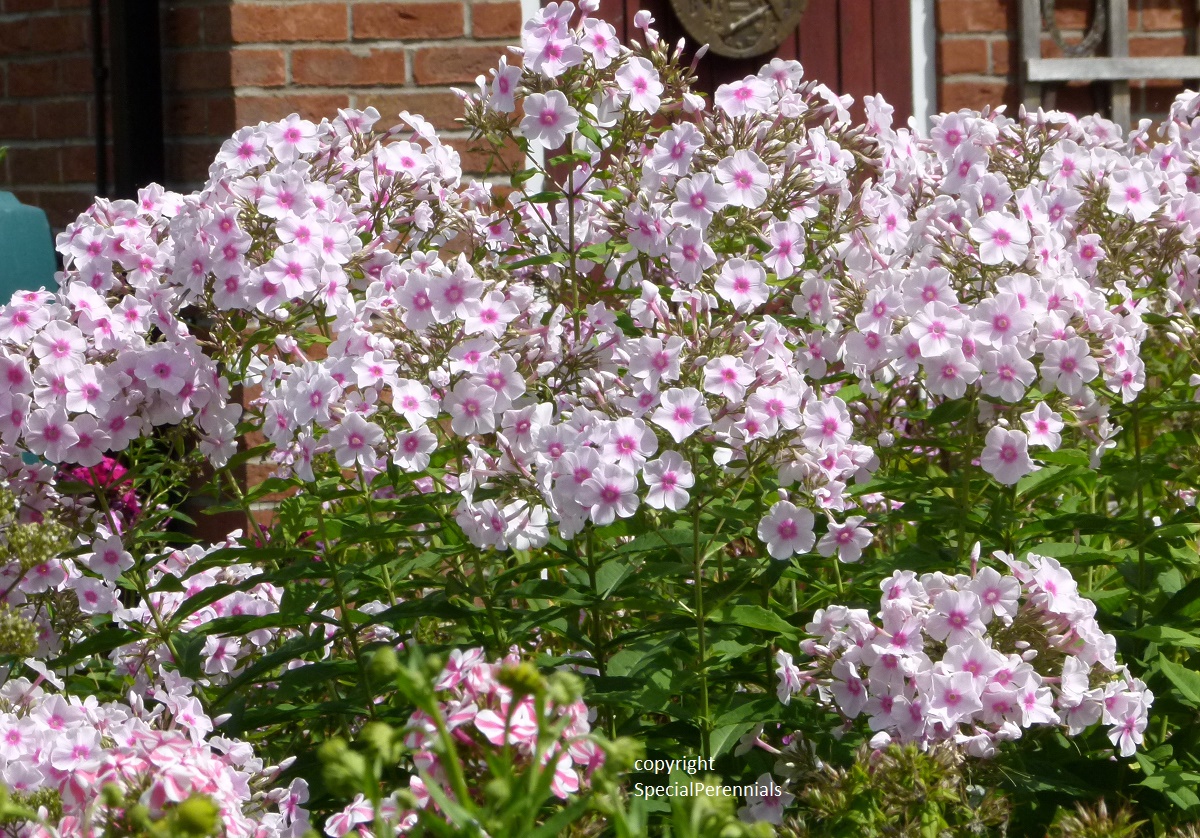 Phabulous Phlox
Phlox are flowering their socks off. And surprise, surprise no mildew!
I think that they hate a wet- dry - wet - dry environment and also dislike too much cold tap water on their leaves. I have watered these Graf Zeppelin a bit but not too often.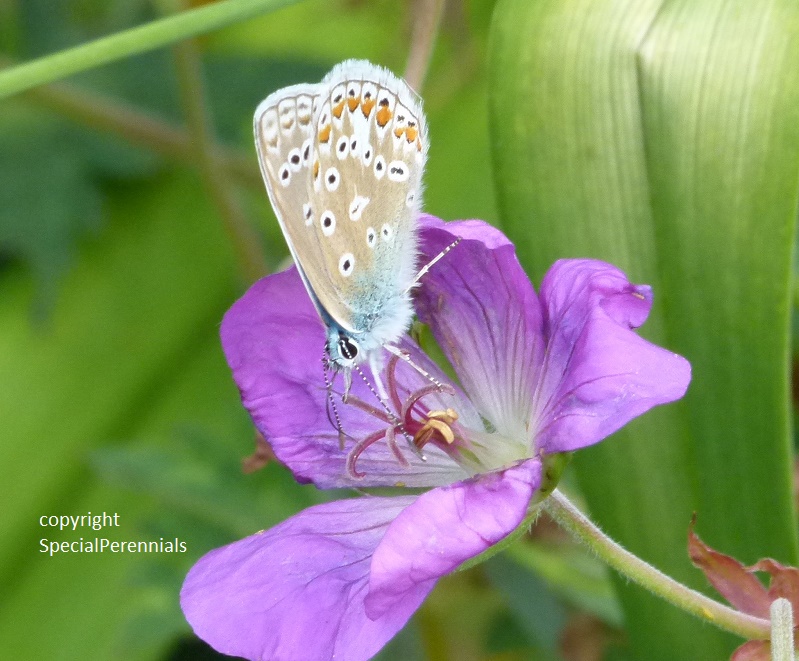 Butterfly Bonanza
It's been a great summer for butterflies in our garden. At the moment it's the smaller species that abound including Common Blue (pictured here), Small Copper and Holly Blue.
Today we also have Large and Small White, Gatekeeper, Speckled Wood, Brimstone, Comma and Peacock
See more from today on our facebook page: https://www.facebook.com/specialperennial/posts/1637824719677301
See a video of the butterflies in our garden today on youtube: https://youtu.be/kGewmXOrTXA