August 2018
If you want to join in the conversation or ask questions please join us on Facebook or Twitter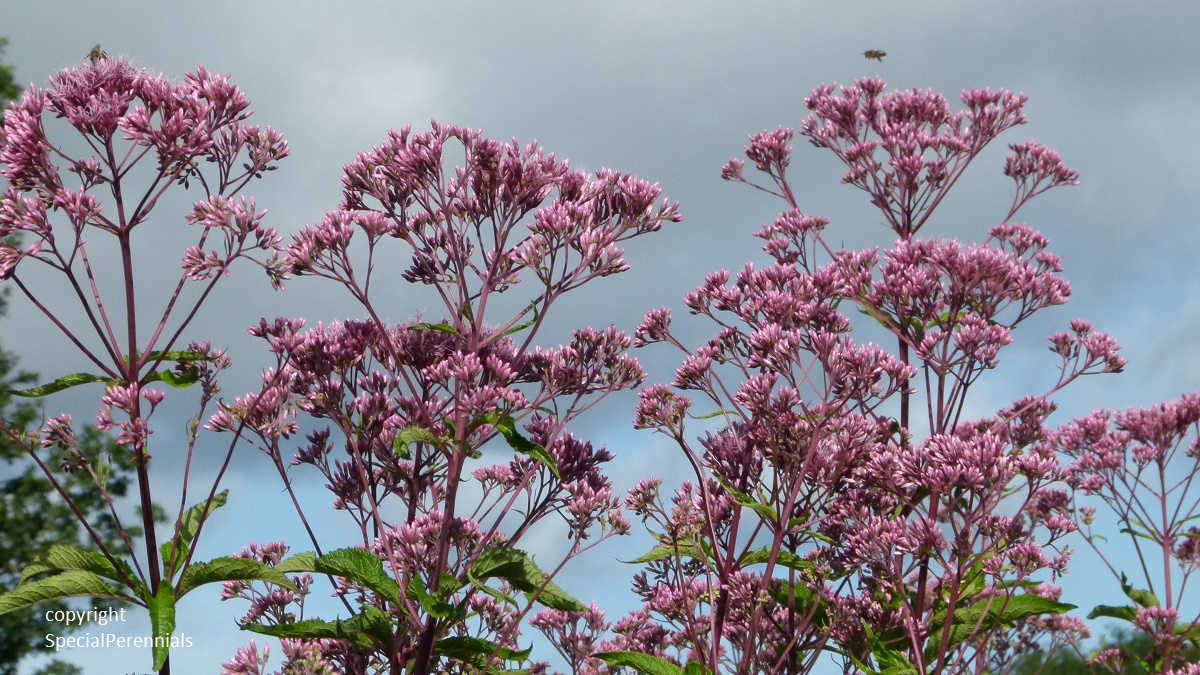 High in the Sky
I'm a unashamed advocate of tall plants - even for small gardens. They add drama, exercise your neck in a different direction and bring the sky into the garden making it seem bigger and wider. Eupatorium Atropurpureum is one of my favourites although this year he has needed a bit of watering.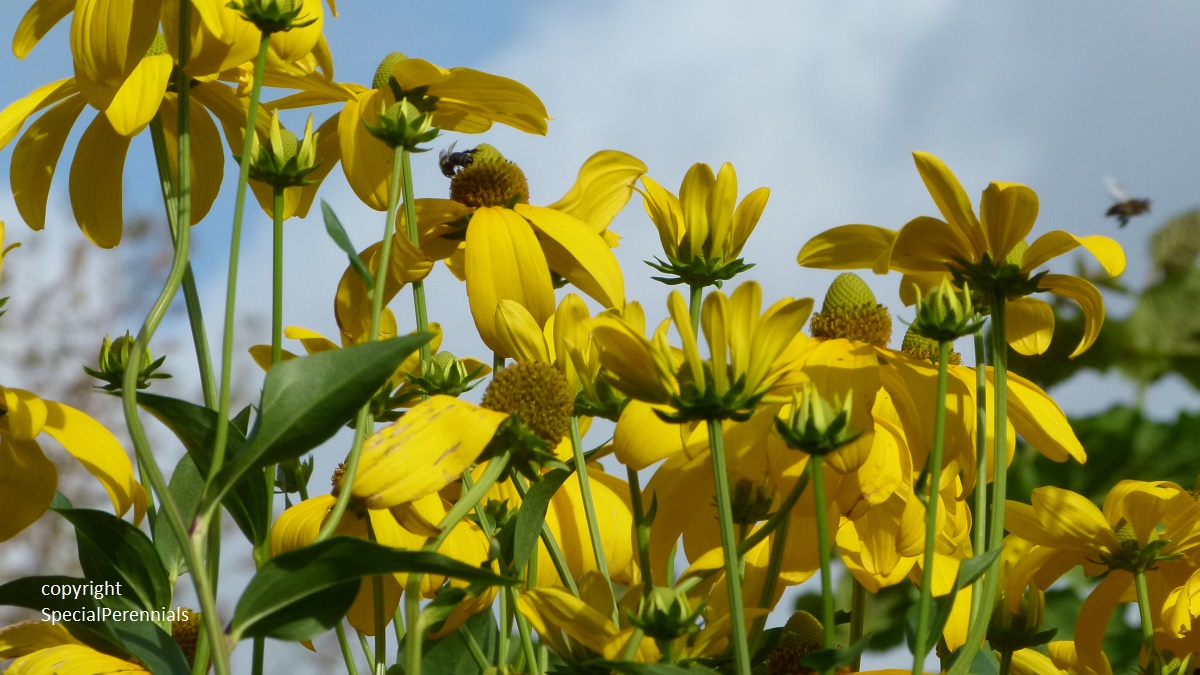 August 1: Higher and Higher
Talking of tall plants, isn't Rudbeckia Herbstsonne looking good this year?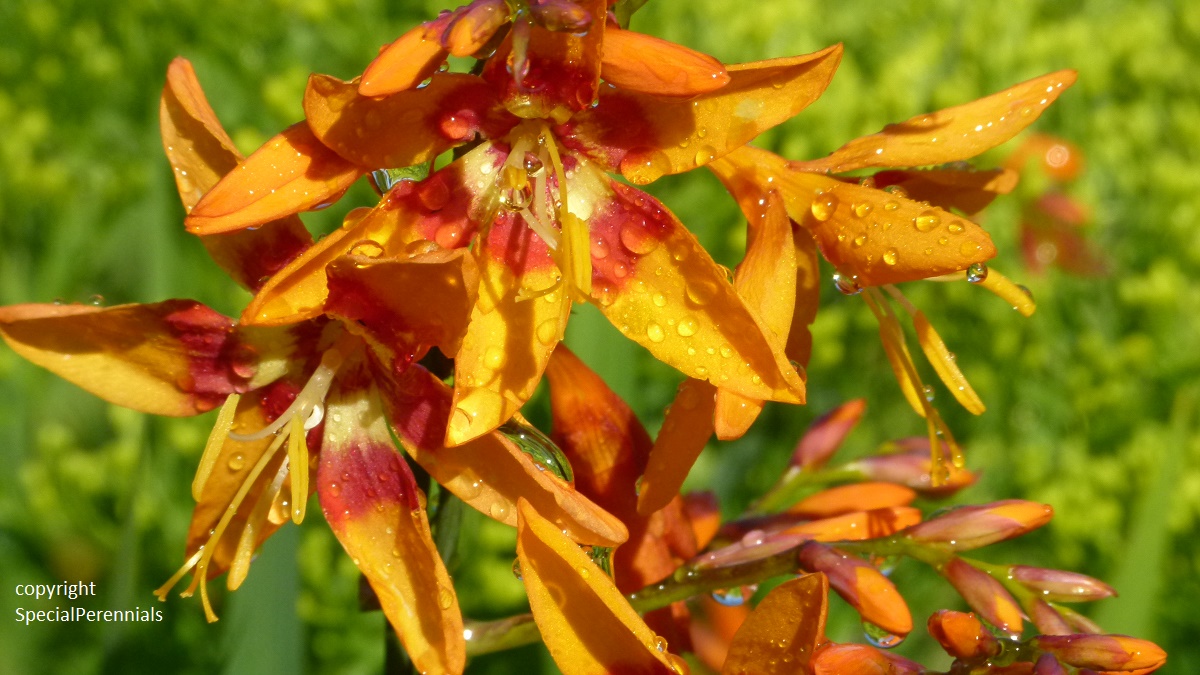 Crocosmia
At the other end of the height spectrum, our shorter crocosmia are now flowering. Tall Lucifer is just about over but there's lots just starting. This is the stunning Prometheus; watch out for him in our catalogue in future years..
August 3: Gaudy
Some people of taste might find our garden a bit gaudy. They're wrong. It's a lot gaudy!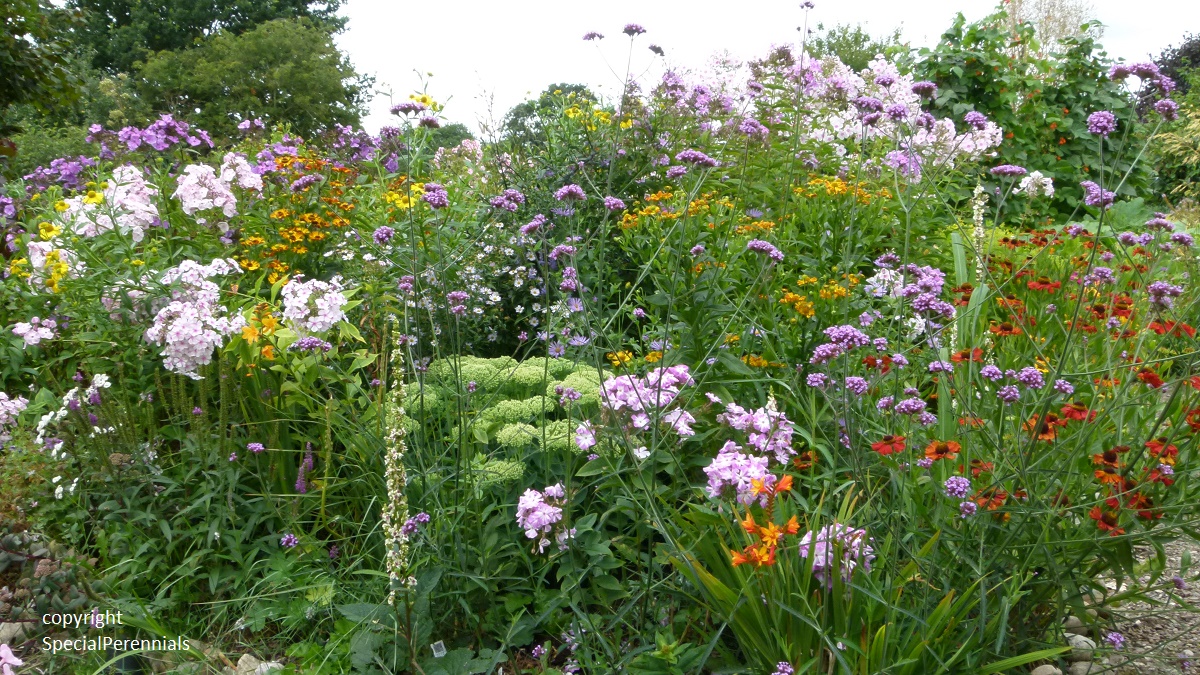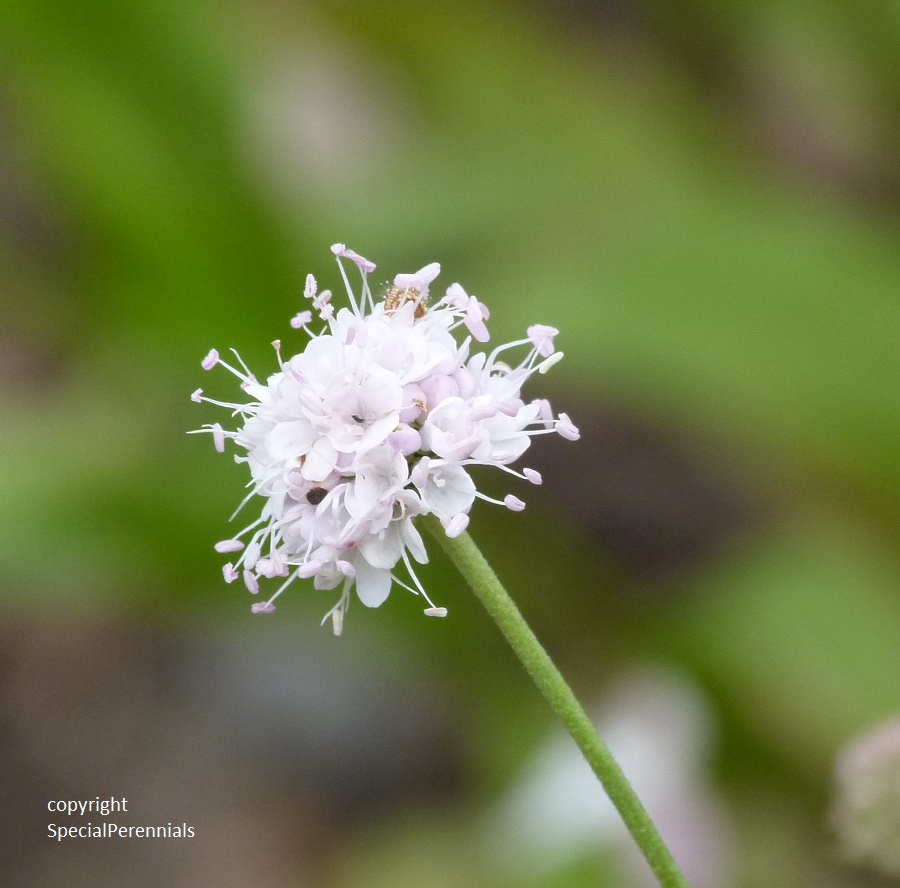 .. but there's a limit
having said that we don't shy away from guadiness there are some combinations I feel don't really work. One is pure white alongside off-white. This is Succisella inflexa Alba and I've been waiting over a year for her to flower. She definitely isn't pure Alba - a hint of pink or lavender definitely. I'm pairing her with Salvia Trebar Lilac White.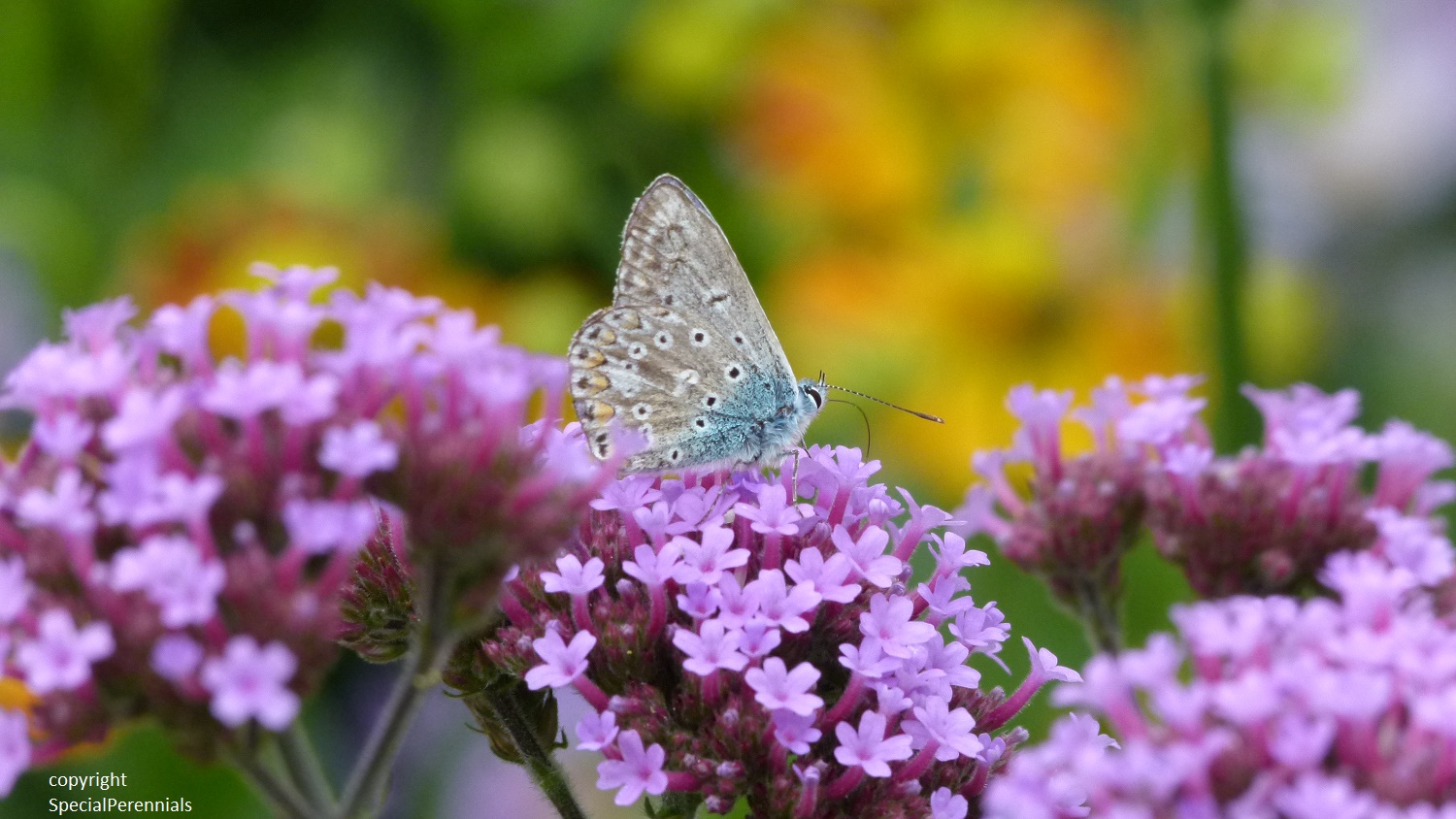 Common Blue
This slightly battered, worn and faded Common Blue caught my eye today leading to momentary excitement that an unusual species of blue had strayed onto our patch. The worn underside wings show more blue and less orange. He (and it is a male) is really enjoying our Verbena bonairiensis.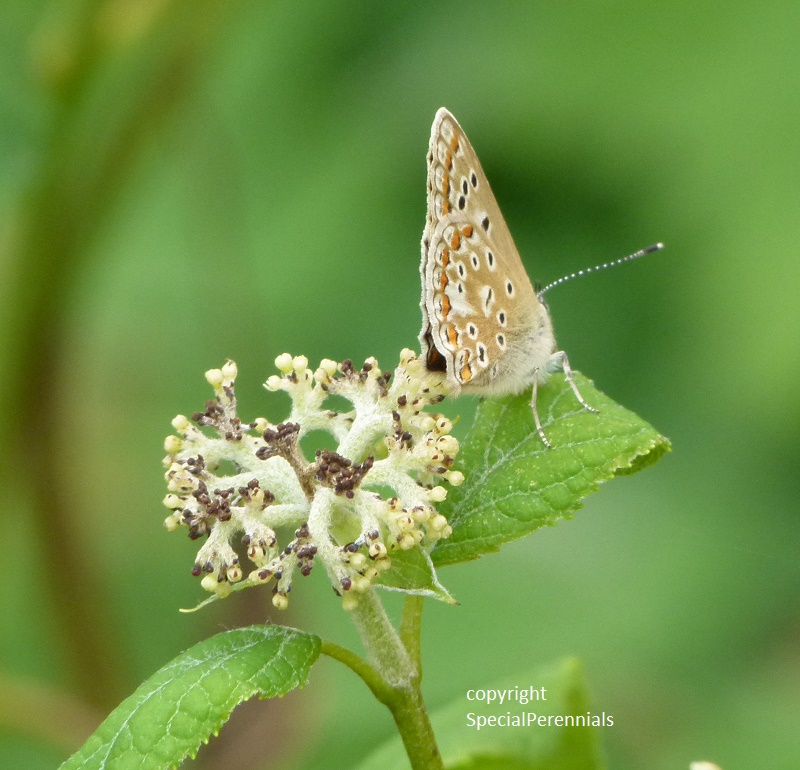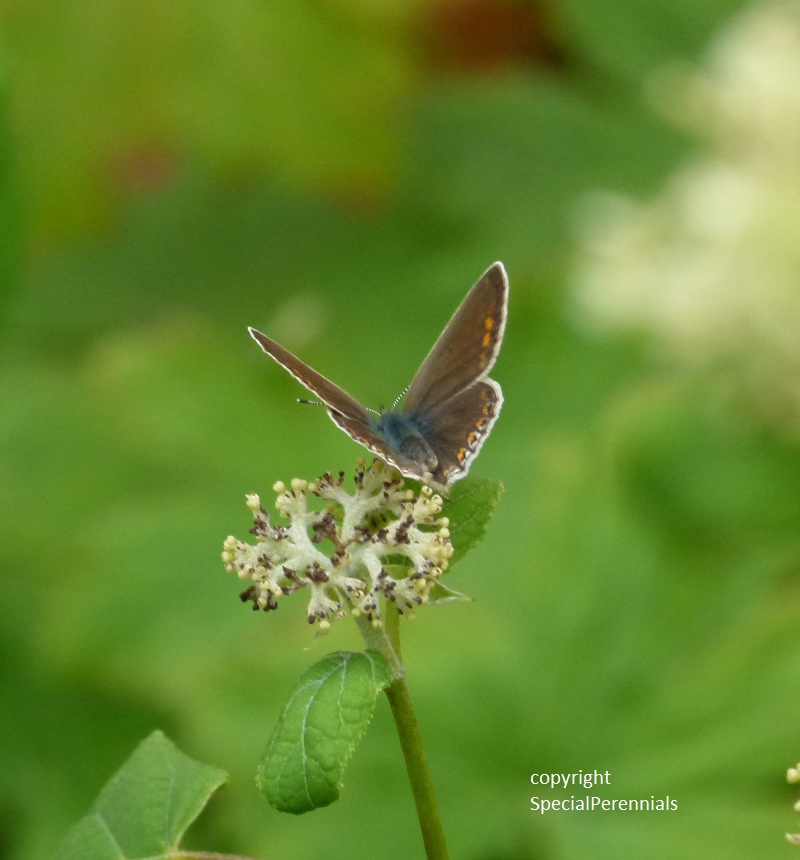 Lady Blue
This is the female Common Blue. Similar to the male on the underwings but very different on the upper side - hardly blue at all
The bees knees
There's been some talk about which variety of helenium is most attractive to bees. My view: they couldn't give a damn - it's whichever is giving the most at that moment.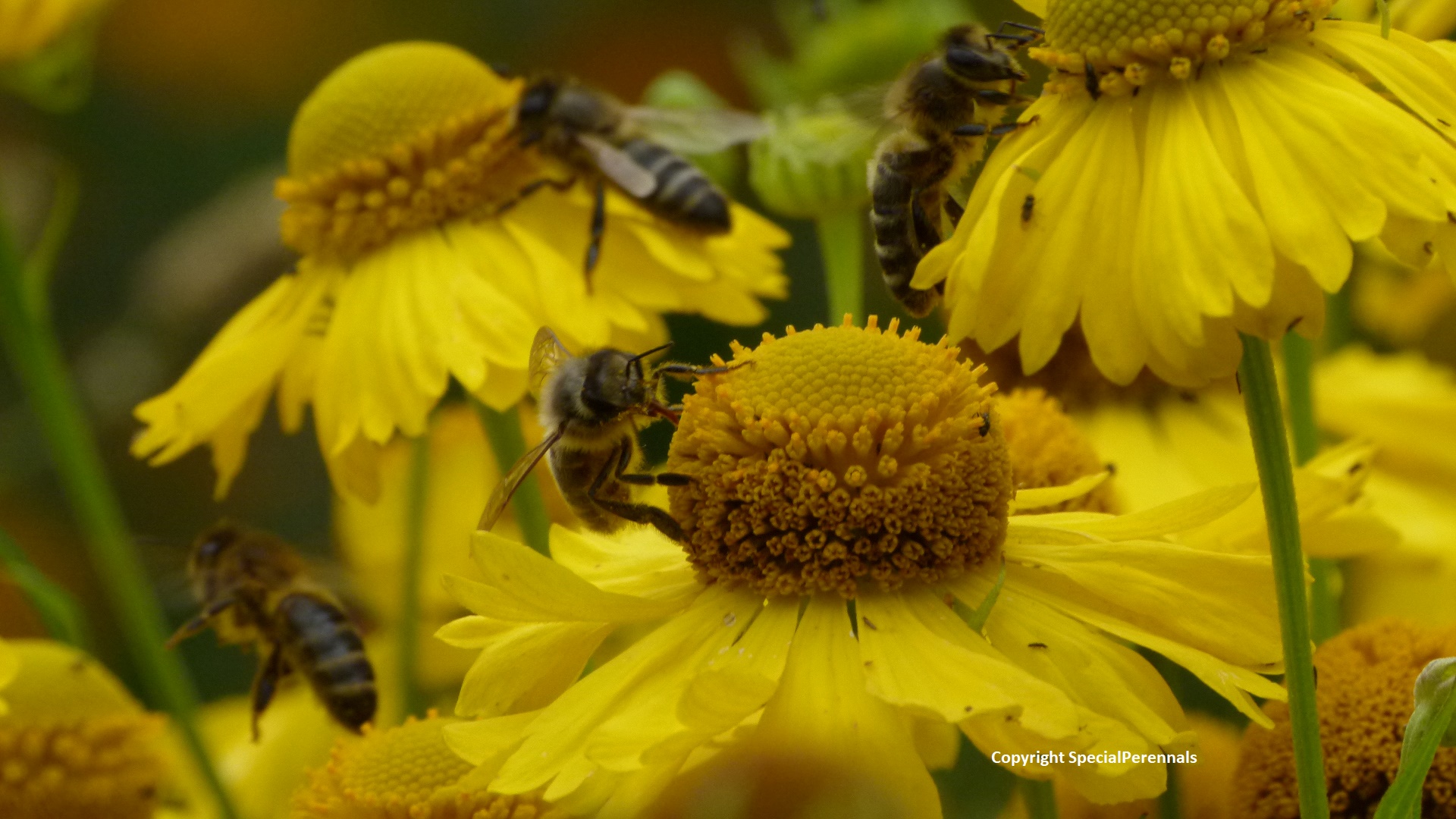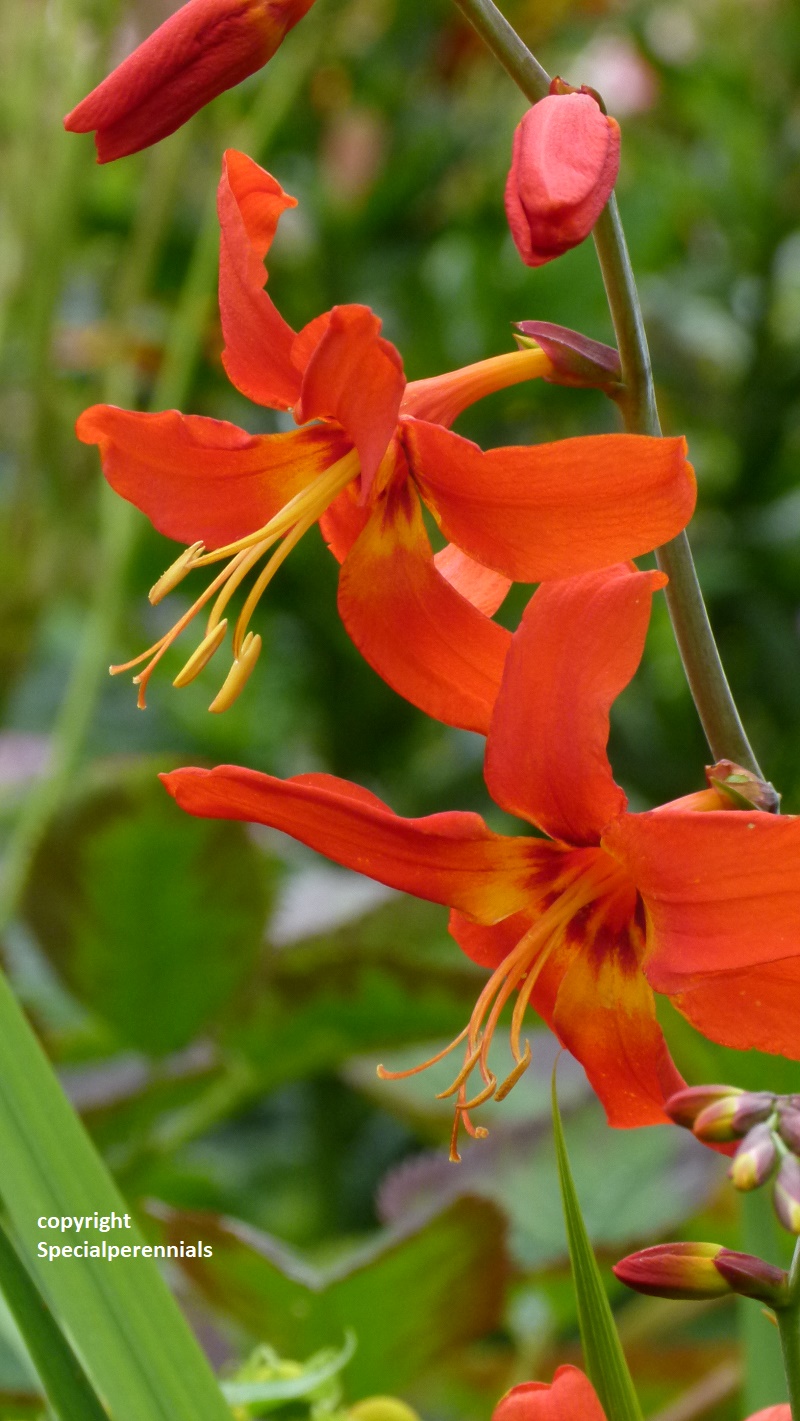 August 14: Big and bold
Some plants and flowers have been small this year due to the drought. Crocosmia Mephistopheles has enormous flowers this year - twice as big as previously.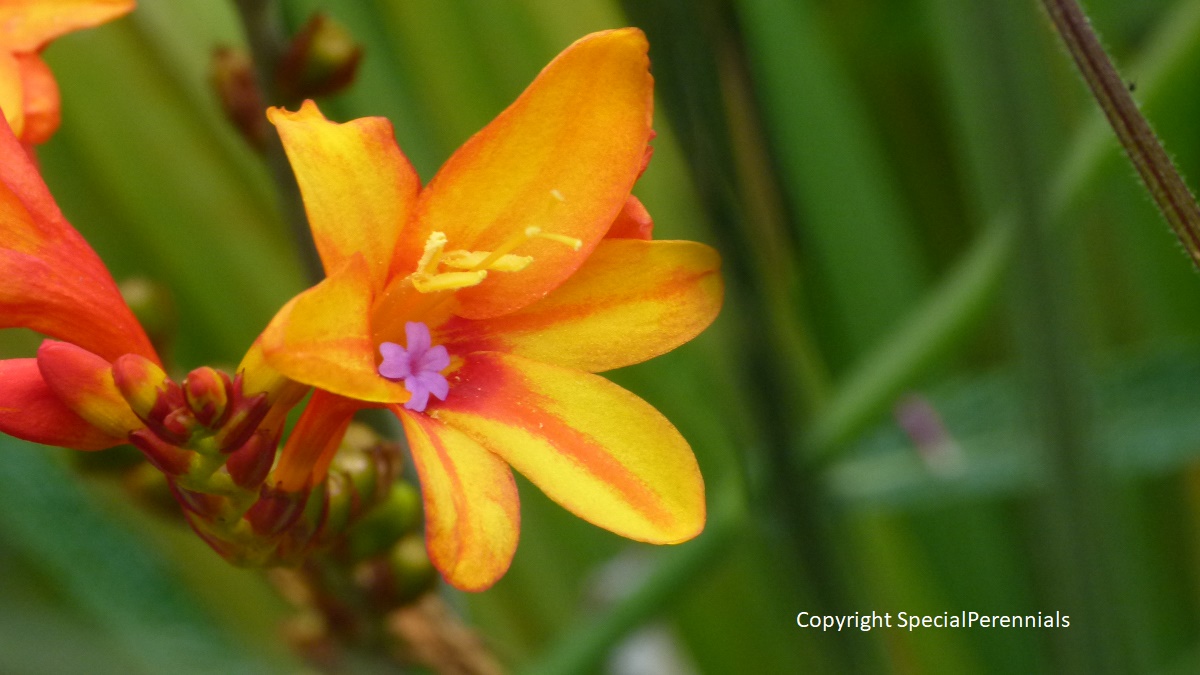 Hitchhiker
Just love the way this Verbena bonairiensis floret has wafted into the trumpets of Crocosmia Firejumper. Nature creates some bold colour combinations.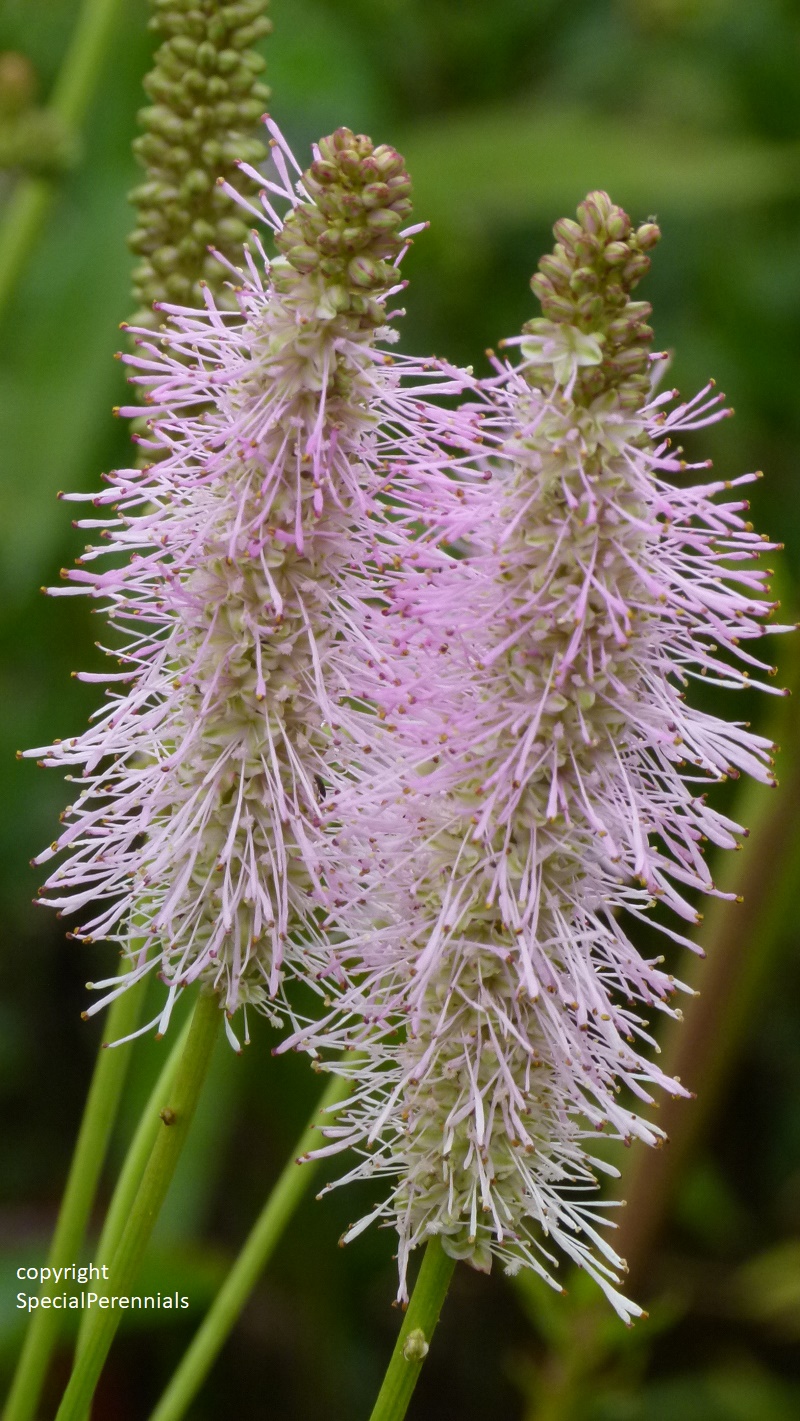 Fine and feathery
It's not all hot and spicy in our garden, Sanguisorba hakusanensis provides some refined delicacy to our planting.
Painted Lady
I was wondering where all the Painted Lady butterflies were this year and lo! and behold! one appeared and was completely besotted with our Verbena bonairiensis.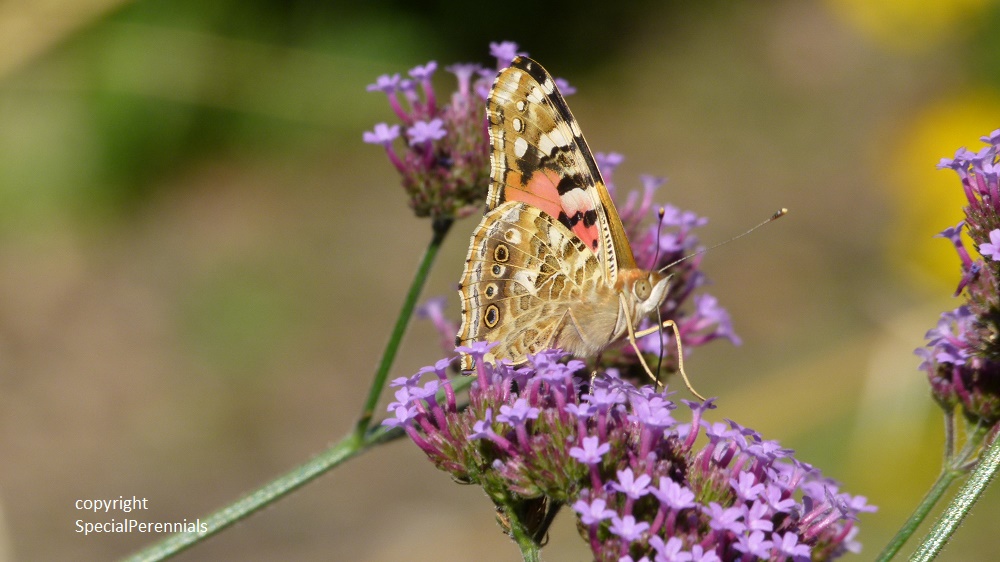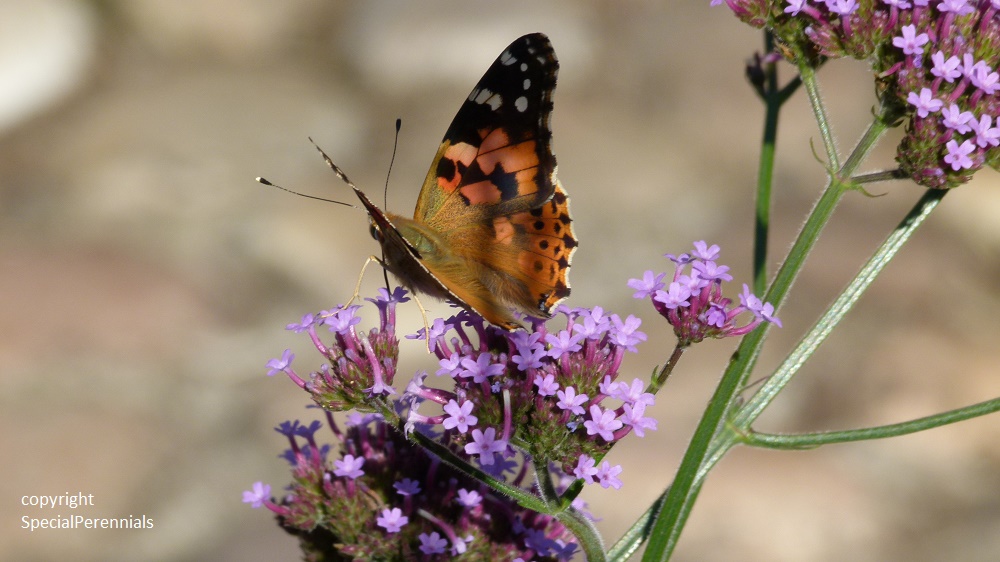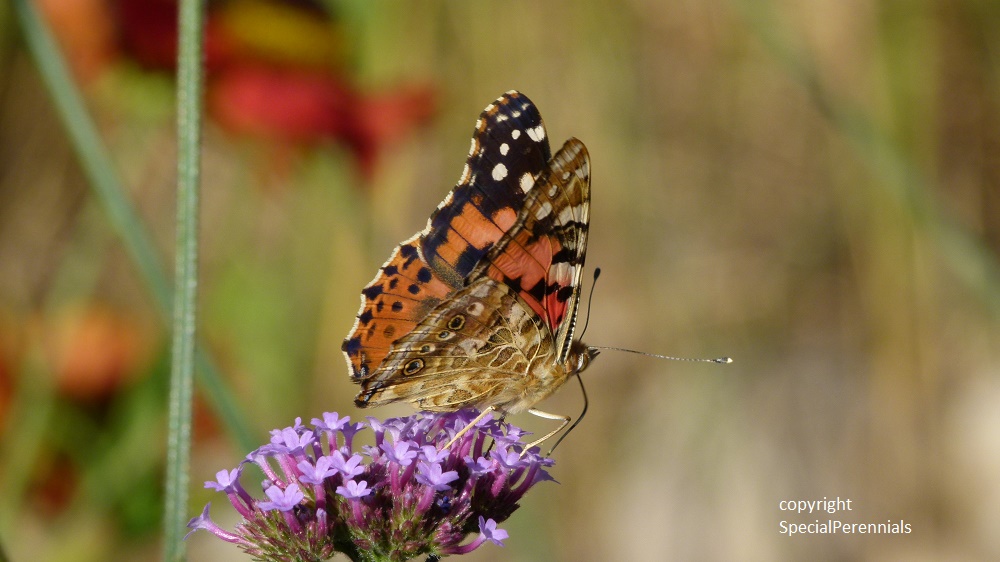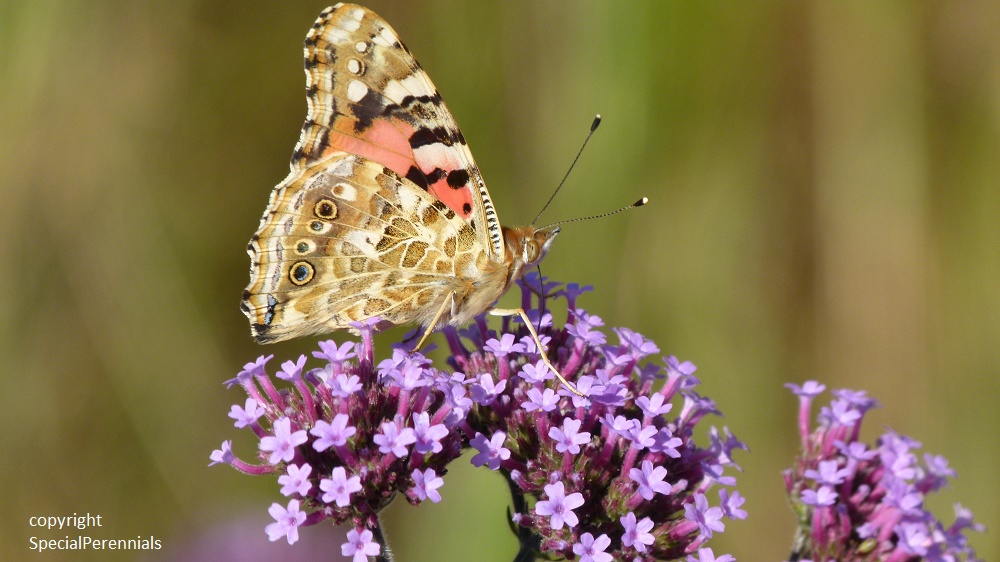 Spilling out
The seed heads of Stemmacantha centauroides (syn. Rhaponticum centauroides) are opening and the seed-carrying parachutes are spilling out. We don't have a lot of luck with germination with this seed. We're going to try sowing now and leaving outdoors through the winter.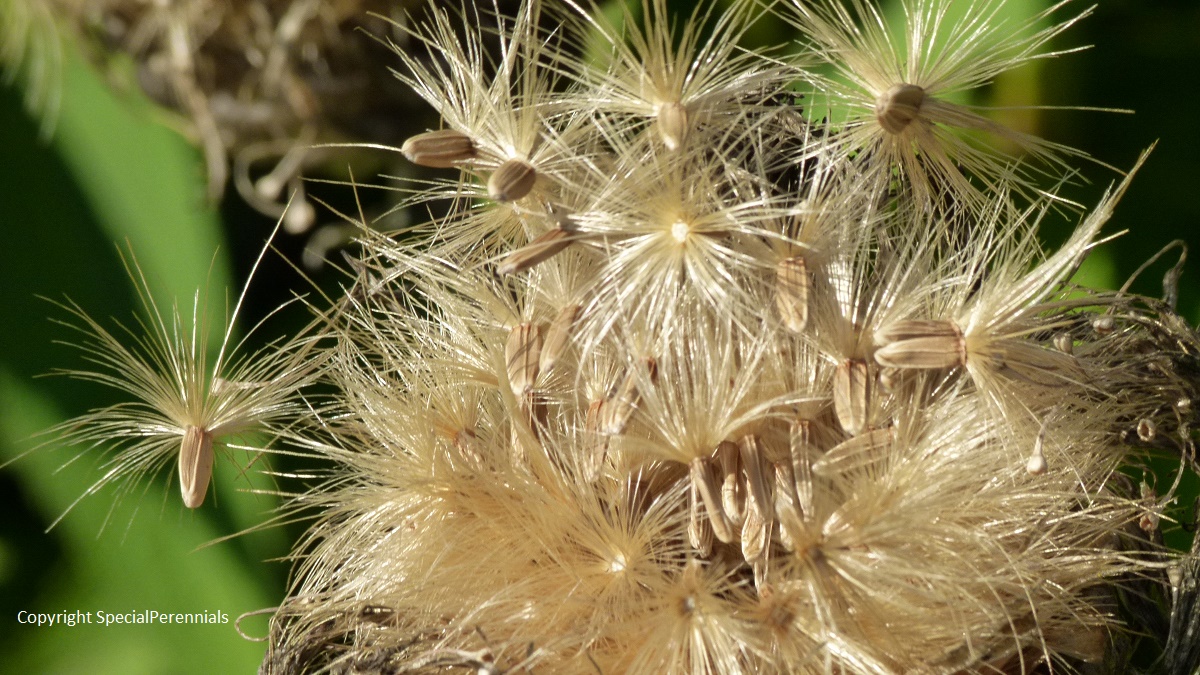 August 21: Mount Fuji
Just love the shiny black beetle on the pure white of Phlox Mount Fuji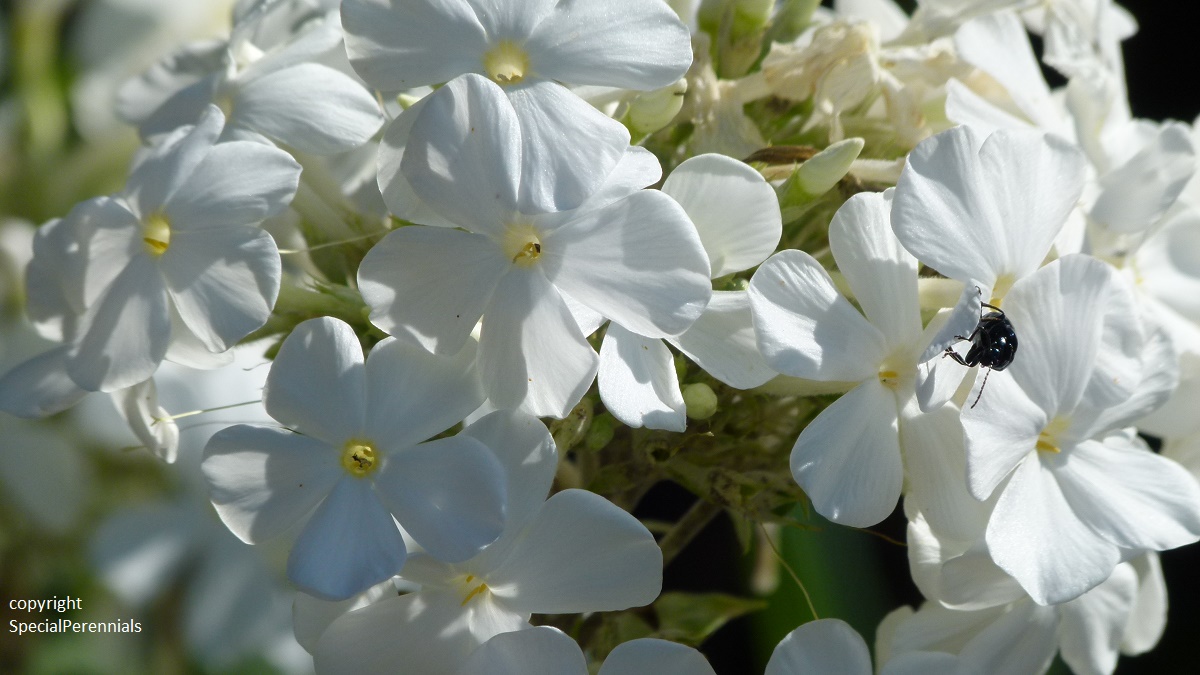 Sun through sun
Sunshine shining through sunflower (Helianthus Triomphe du Gand