August 2014
Filming with Carol Klein for Gardener's World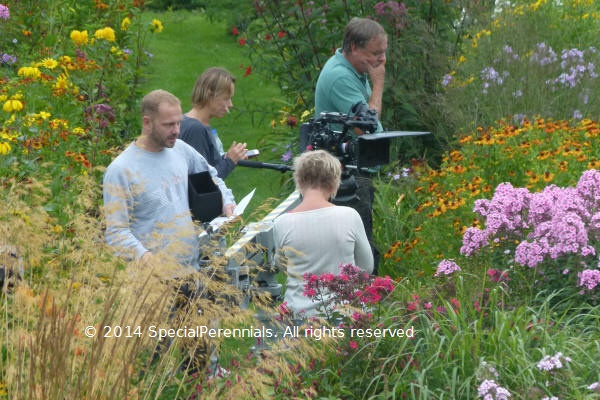 We've just spent a really exciting day filming our Heleniums for the August 29th edition of Gardener's World on BBC2. We had really great time with Carol, Ben, Becky. Sam and Ray making us feel relaxed about the whole process.
The team arrived just after 8:30am and spent a little while admiring the garden and deciding on the best places to shoot from.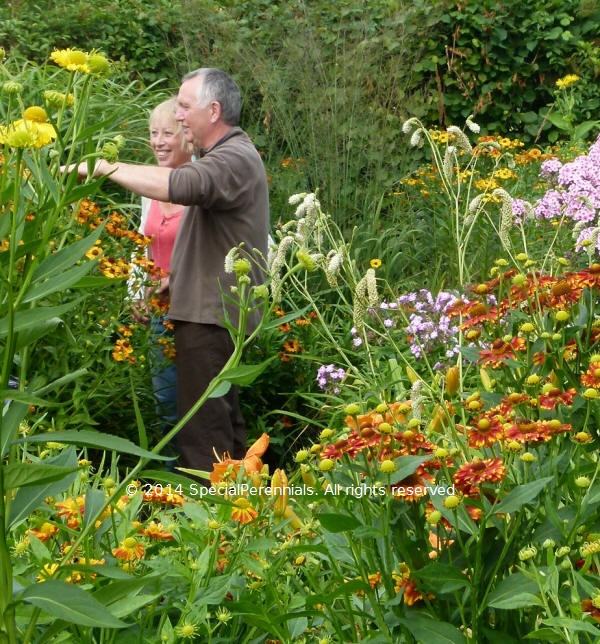 Each "scene" is filmed several times - firstly so I could "get it right" but also because the camera needed to capture different angles and close-ups. The most difficult thing for me as a trained "presenter" was not looking at the camera!
Carol really helped me with feedback and praise making it a really enjoyable experience.
We talked about growing heleniums, where they come from, planting combinations and new varieties.
Between shoots Carol was her normal enthusiastic self exploring the garden and spotting unusual plants.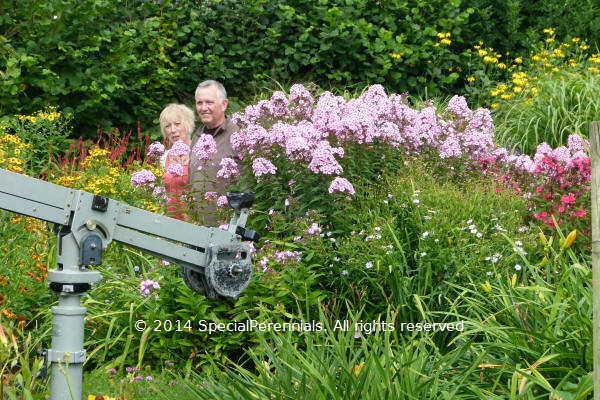 The "Dolphin" allowed the cameraman to take shoots from a higher vantage point.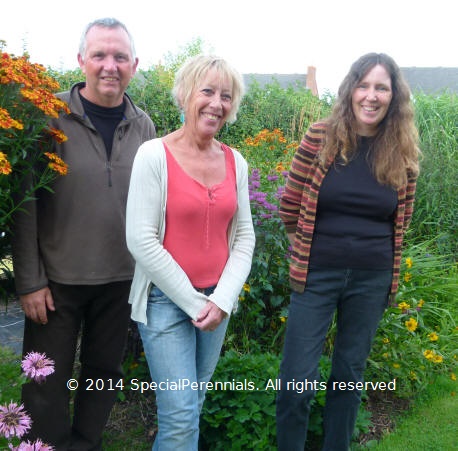 The day finished around 6pm (9 hours work for a 6 minute film!)
You can watch our garden by clicking this link to youtube: http://youtu.be/GHmxoxxo6gg?list=UU3QOASYLCDap1QlIHYVPYYg I have added captions to the film naming most of the plants shown