October: After the Rain...
After a day of solid rain, the sun rose into a clear blue sky and the garden sparkled in the autumn light. These photos I hope captures the essence of the moment.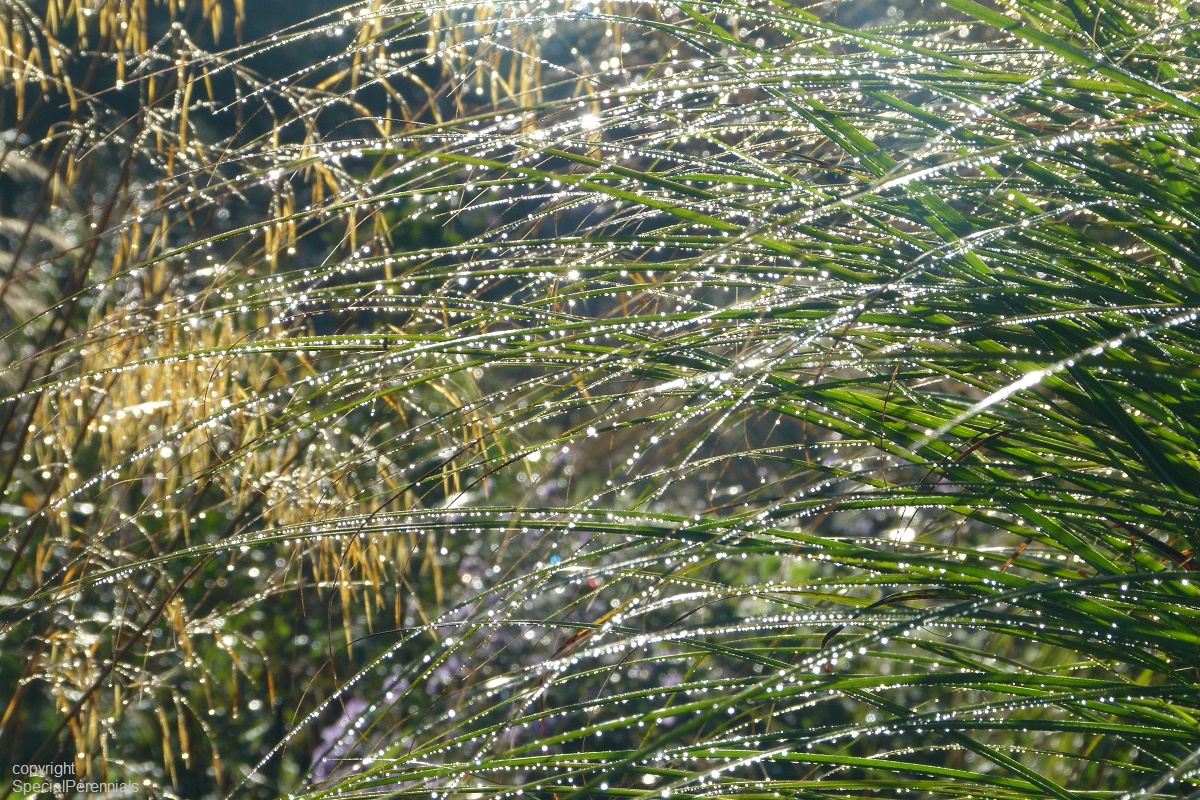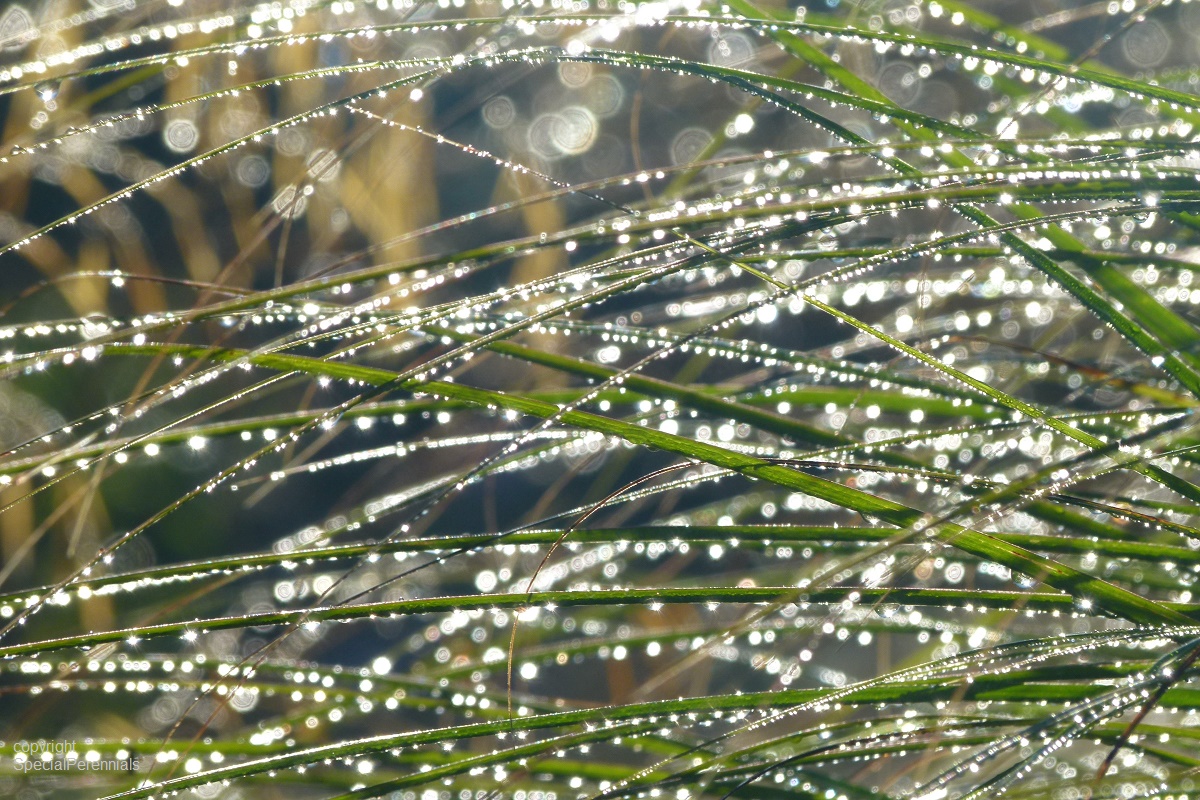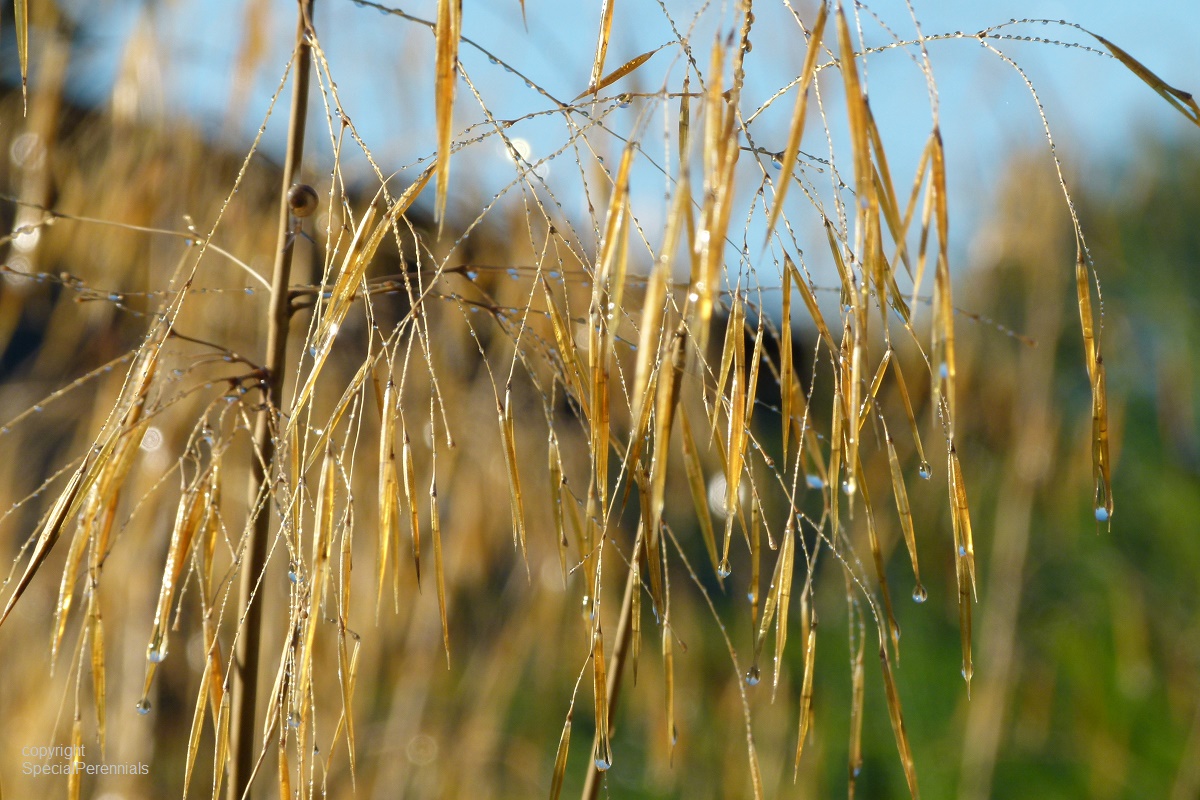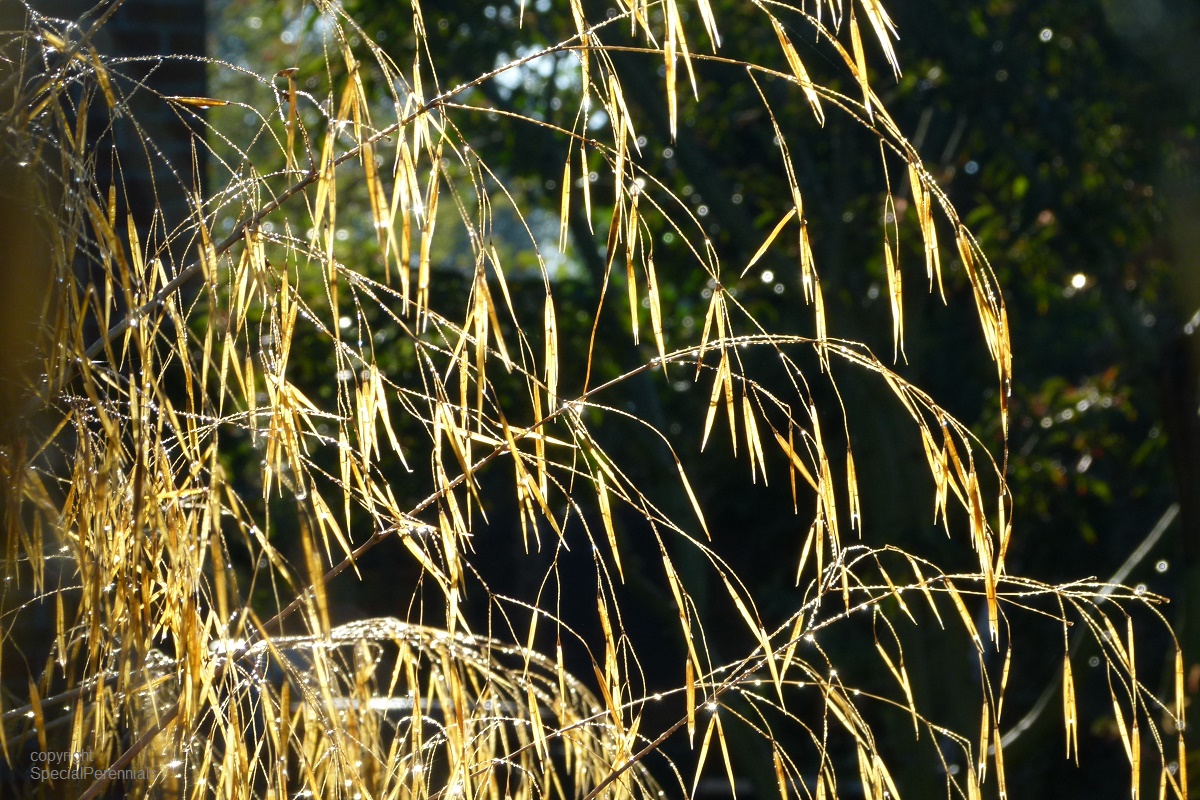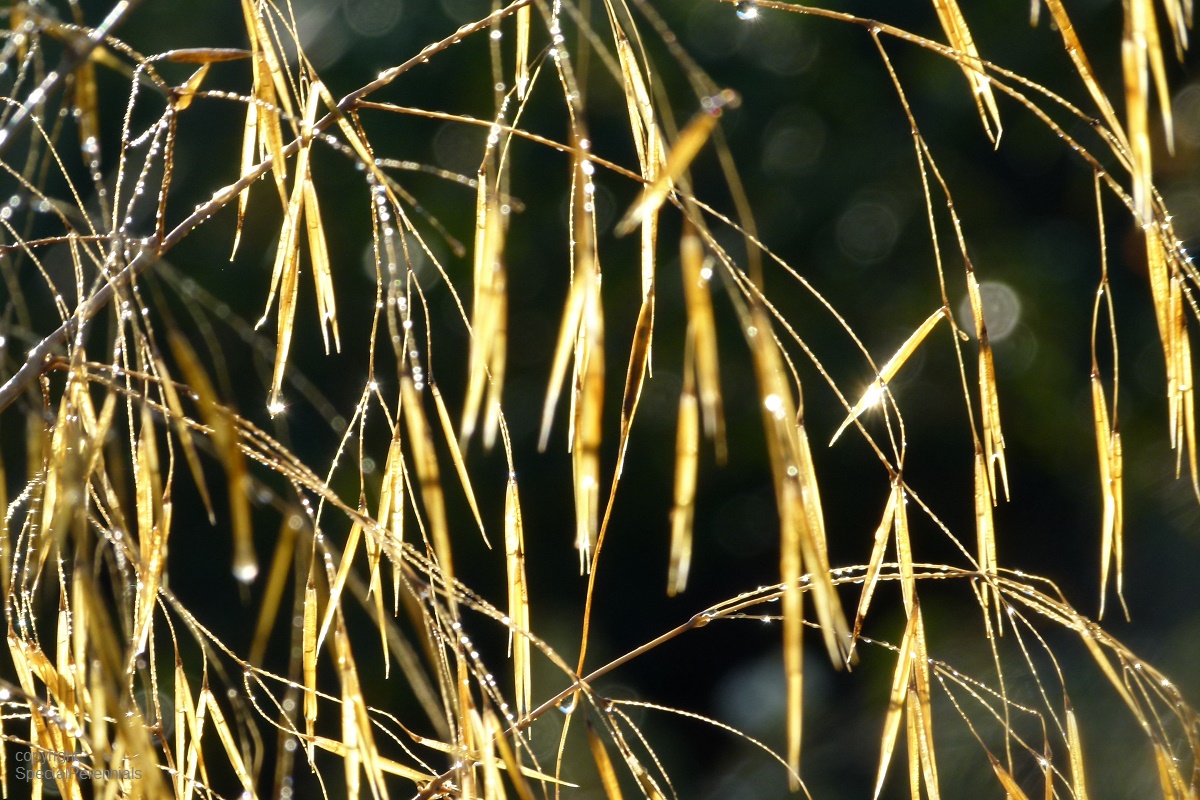 Autumn grasses
Just as I start to hope the grass mowing task is nearly over, so my eyes turn to the ornamental grasses putting on a show in the borders.
They always add grace and form the late summer scene and, more often than not, height and movement.
Pennisetum macrourum has 3-4ft tall bottlebrush flowers arising from narrow vase-shaped plants. The plants are more hardy than most Pennisetums but I'd always advise planting in spring to give them time to establish.