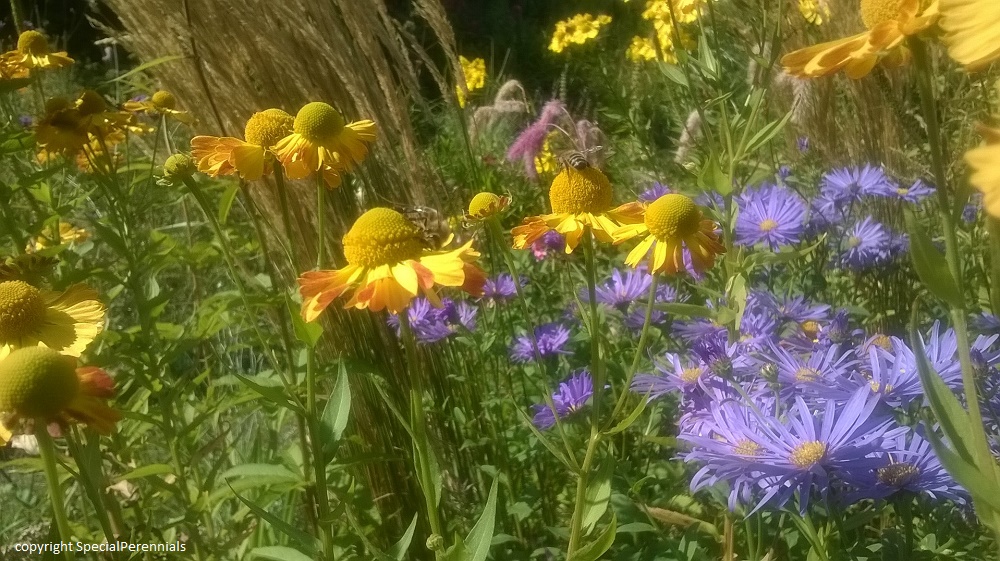 Asters - Summer Stars
I love the Aster family: after all our two national collections are members! But for me they epitomise sunshine with their prominent central discs and rayed petals. Aster Mônch is one of the earliest of the true Asters into flower and he will go on until well into October. His great advantage is complete freedom from powdery mildew.
Here he is growing alongside our as yet unnamed Helenium seedling that is showing a lot of promise.
Mixing in grasses like Calamagrostis Overdam here, adds grace and movement and completes the summer scene