Helenium - Propagation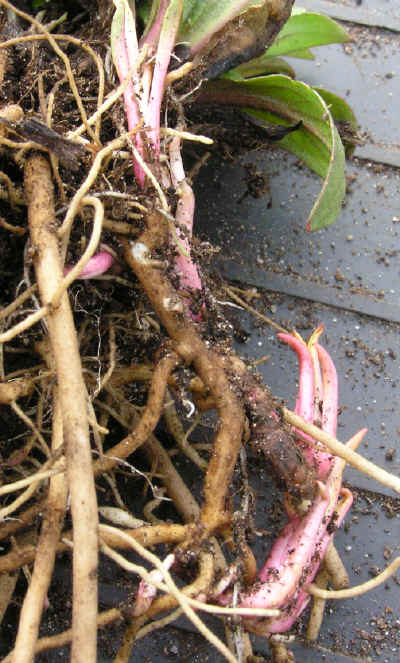 Heleniums from root cuttings: I normally propagate Helenium by dividing up the new rosettes in spring and potting these up for a few weeks before planting out.
But a few varieties like Pipsqueak here can be propagated by root cuttings as they grow new shoots from their fleshy roots. Cut the roots into short sections each with one or more buds or shoots and pot these up. The above ground rosettes can also be divided up and potted on.
Dead heading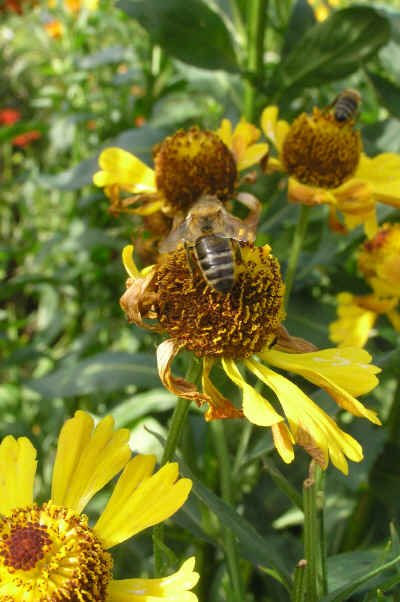 I like to dead head Heleniums early, before they fade too much, but as you can see the bees really like the flowers when really mature. So its a good excuse at this time of year to be a laid back gardener and not be too zealous with the dead heading. I must admit that after a couple of months of dead heading over 1000 Heleniums I'm all for that!