Hostas - Propagation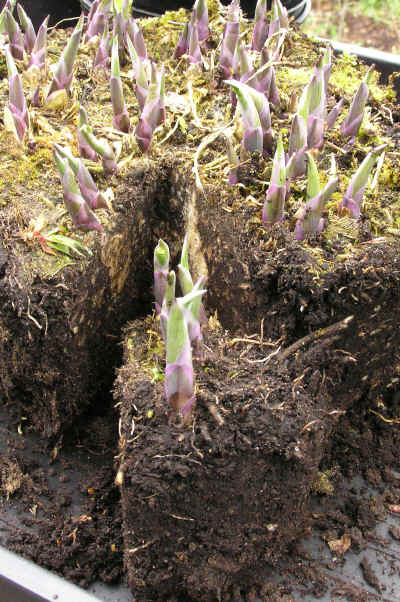 We've had some venerable old Hostas in some terracotta pots for some years. Because the pots bow out in the middle its been difficult to take them out to divide and refresh. However the current drought has caused the compost to shrink allowing me to get them out of the pots.
Then comes the task of cutting them up like slices of cake and then again into pot-sized chunks.