Phlox paniculata Blue Paradise
Blue phlox are so desirable! None are true blue - all are pinkish blue or mauve and like all phlox their colour changes with the progress of the day.
Blue Paradise is the best of the blues having fragrant flowers and coloured leaves in spring and early summer.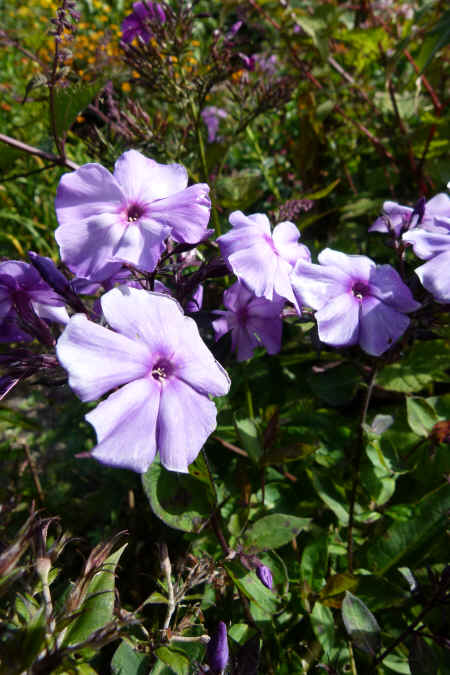 September: I'm glad I had time to deadhead my early flowering Phlox as some, like Blue Paradise here are now rewarding me with a second flush of flower. I cut off the whole truss and any finished side shoots as soon as the flowers finish. New side shoots grow and are starting to flower now. There are fewer flowers than in the first flush but welcome nonetheless.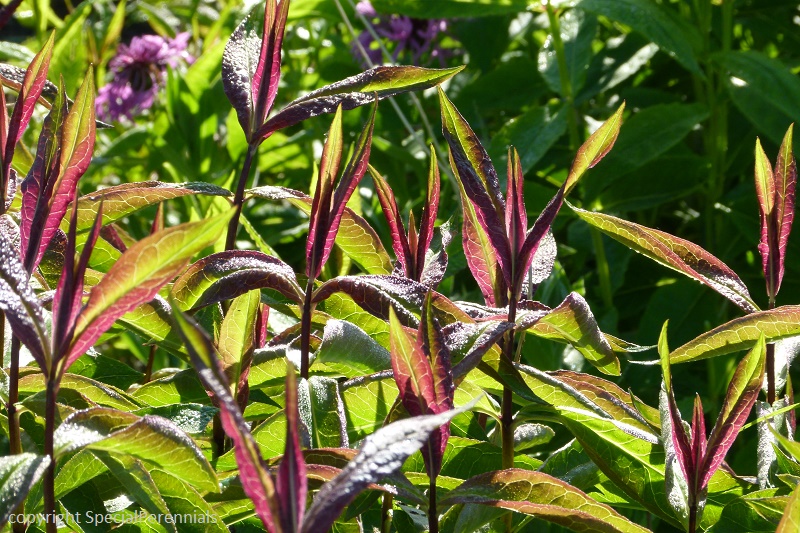 As the stems grow from May onwards the newest leaves take on glowing shades of blackcurrant and purple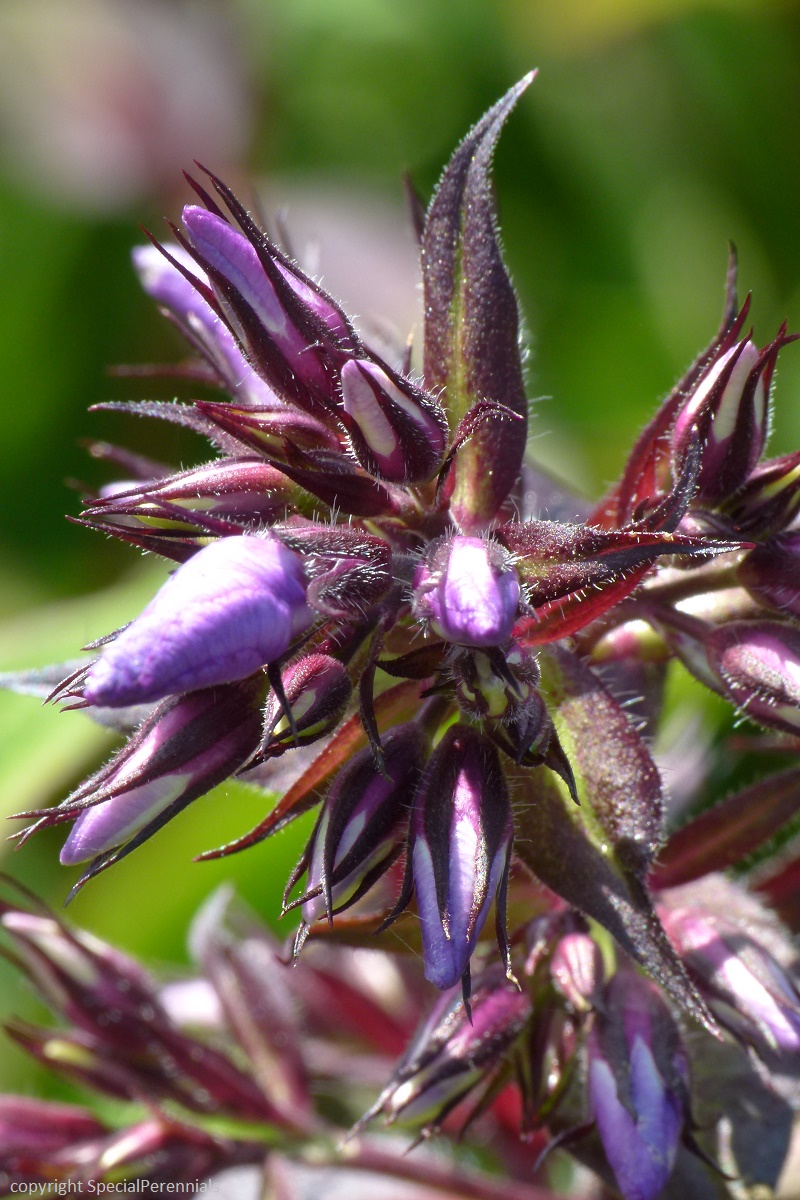 The buds start to swell in mid July. By this time the plants are about 2ft 6in - 3ft tall.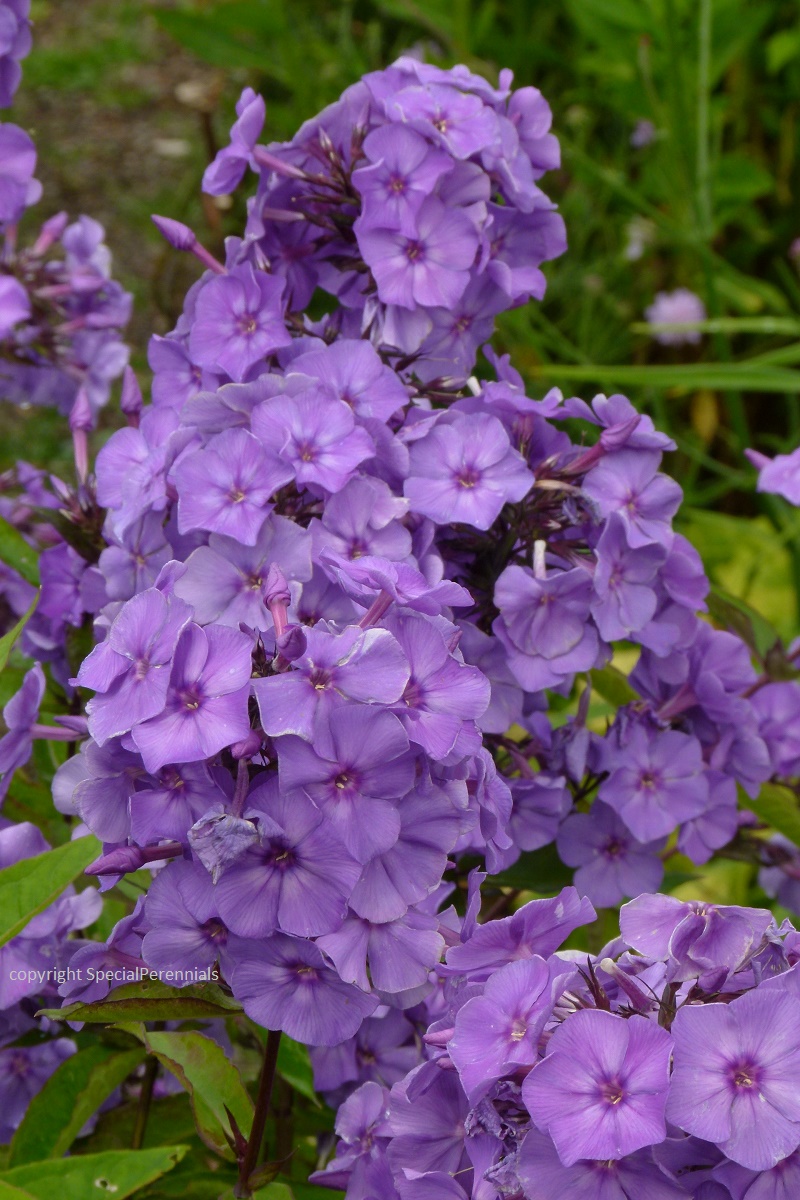 The flowers have their best colour in early in the day becoming more mauve by the evening.