Perennials for Butterflies
This is my notebook for perennials that particularly attract butteflies. I'll add to it as and when. Newest entries will be at the top. All photos taken in our garden
August: We've been experiencing a very welcome invasion - a host of Common Blue Butterflies has arrived in our garden. It seems to be a largely male affair: I'm yet to spot a female.
Common Blue caterpillar food plants include Birdsfoot Trefoil and Black Medic - a common weed in our grass areas. One good reason not to have the perfect lawn!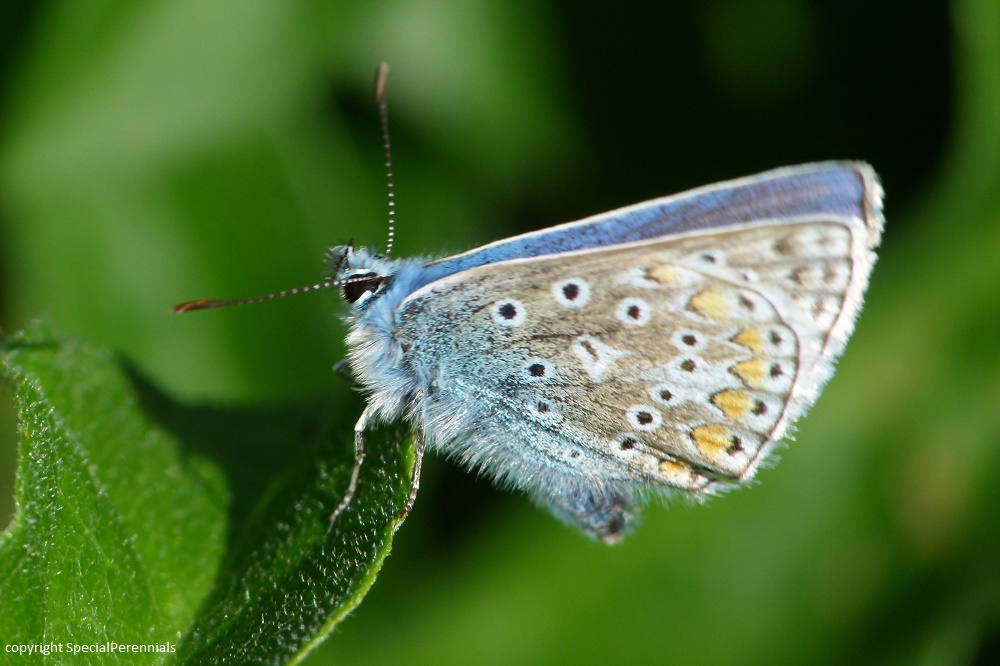 August: Like a hidden jewel, this Peacock Butterfly's (Aglais io) drab underwings belie the glories to be revealed. Phlox have long flower tubes which the butterflies long tongue can get right into.
Butterfly magnets
Now is the time that butterfly numbers reach their peak in our garden and some plants are just magnets for everyone in the area!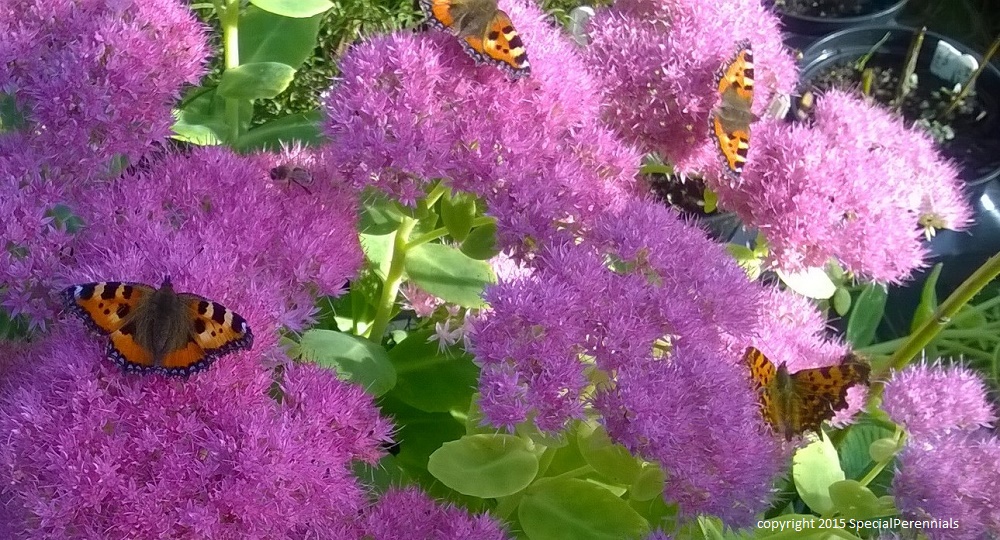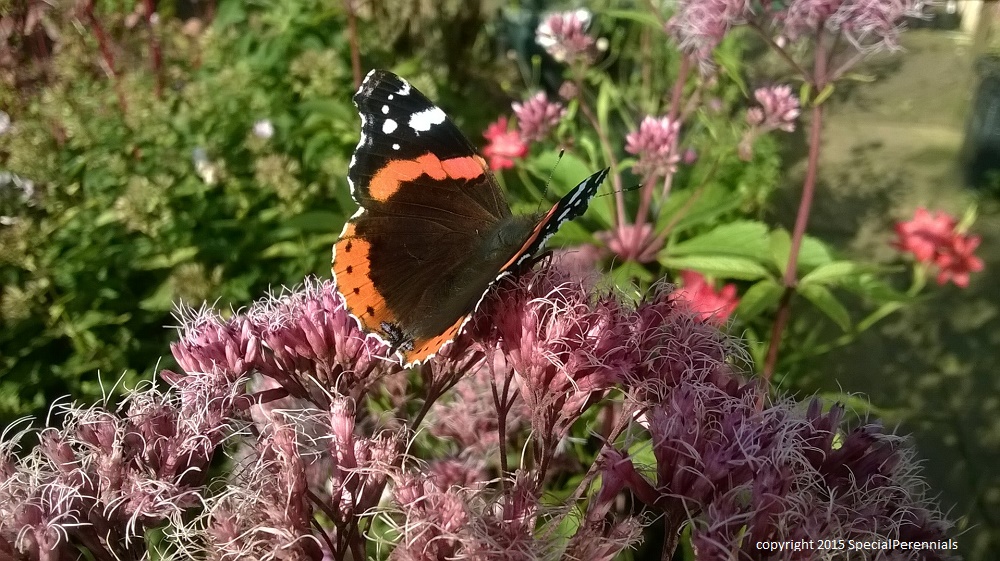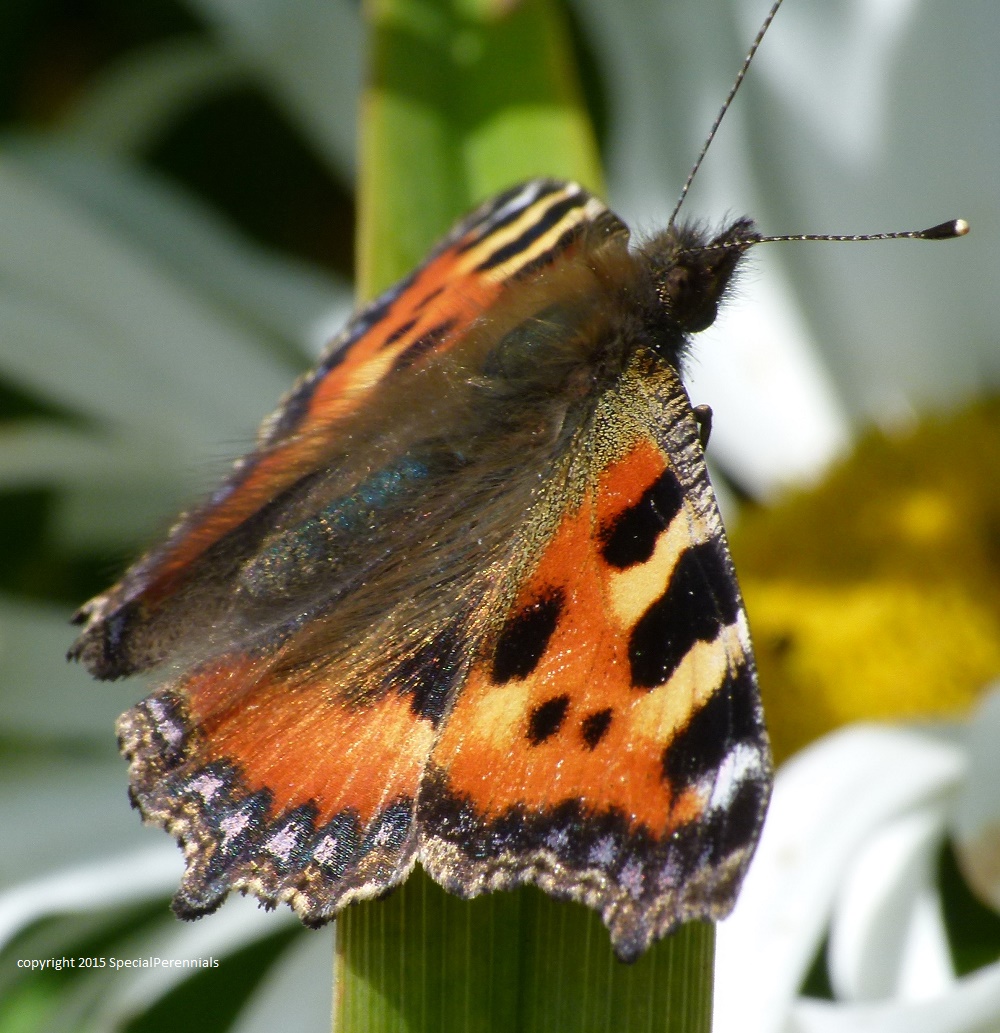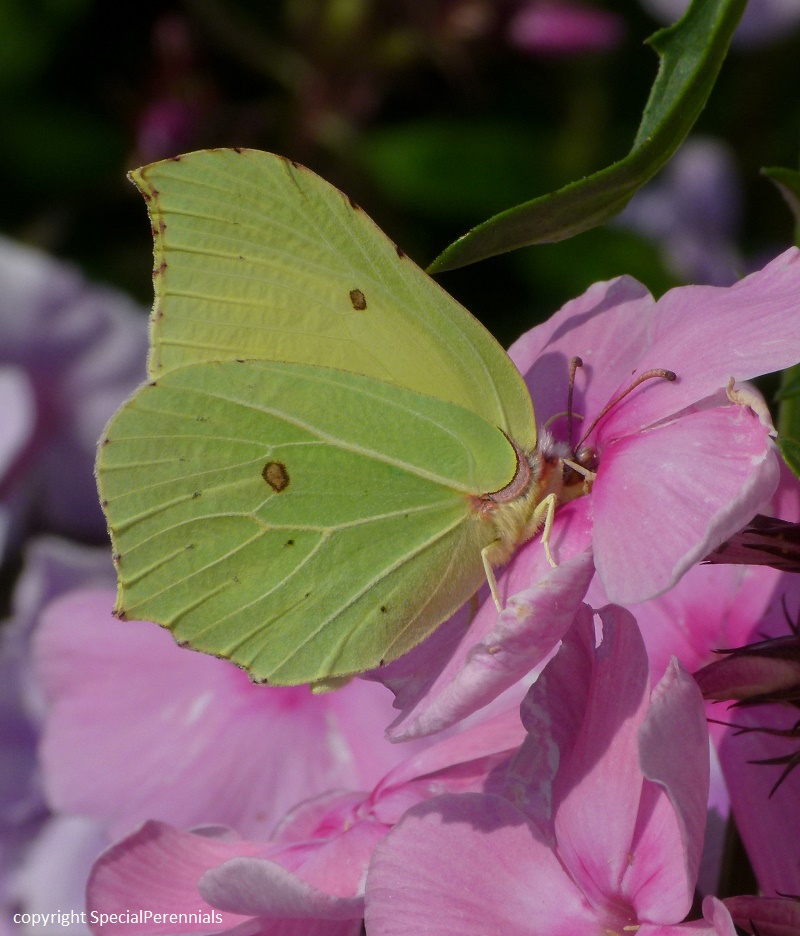 This Brimstone butterfly is stocking up on the nectar supply from Phlox Bright Eyes. Brimstones are around in early spring and again in late summer. Phlox are idea for them as their long tongues can reach down the tube of the flower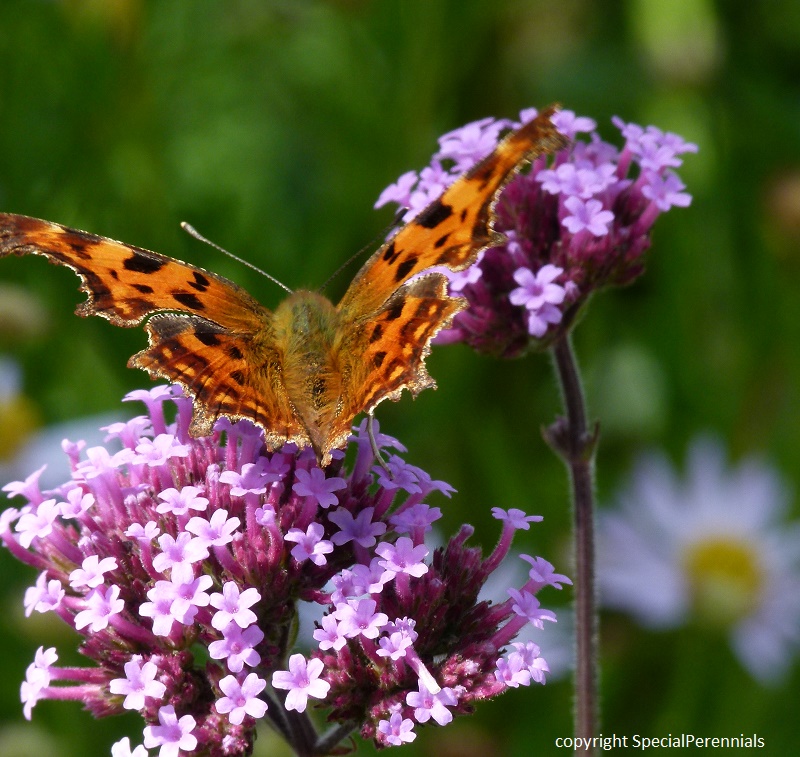 Comma butterflies flock to Verbena bonariensis in autumn for the abundant nectar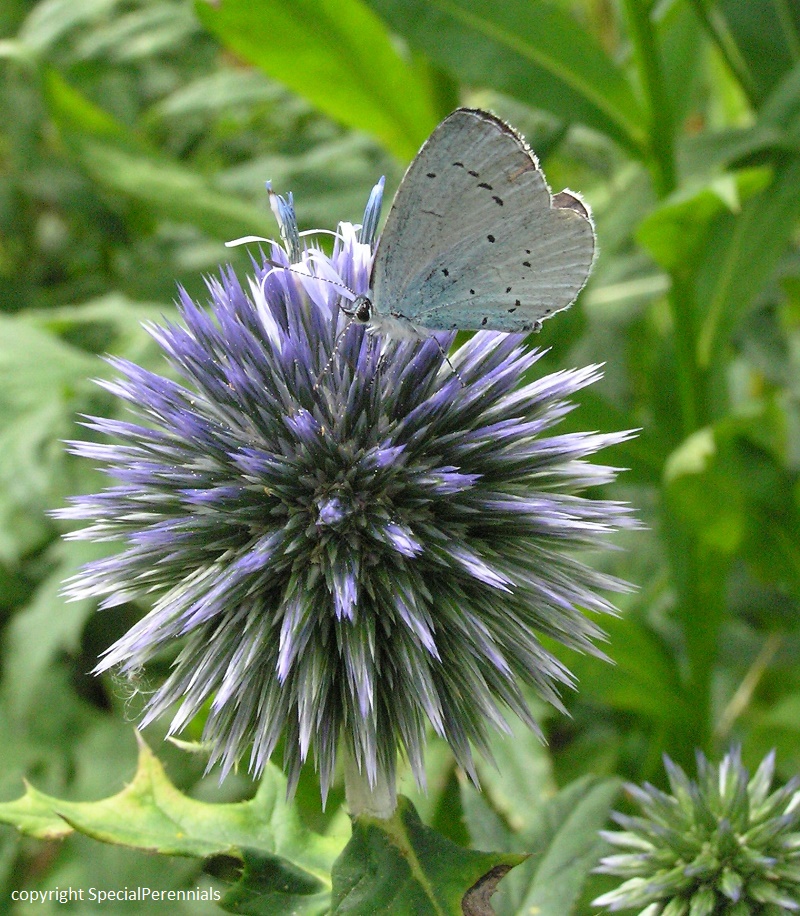 Echinops are brilliant for butterflies and bees. This is a holly blue butterfly. Its wings are silver underneath...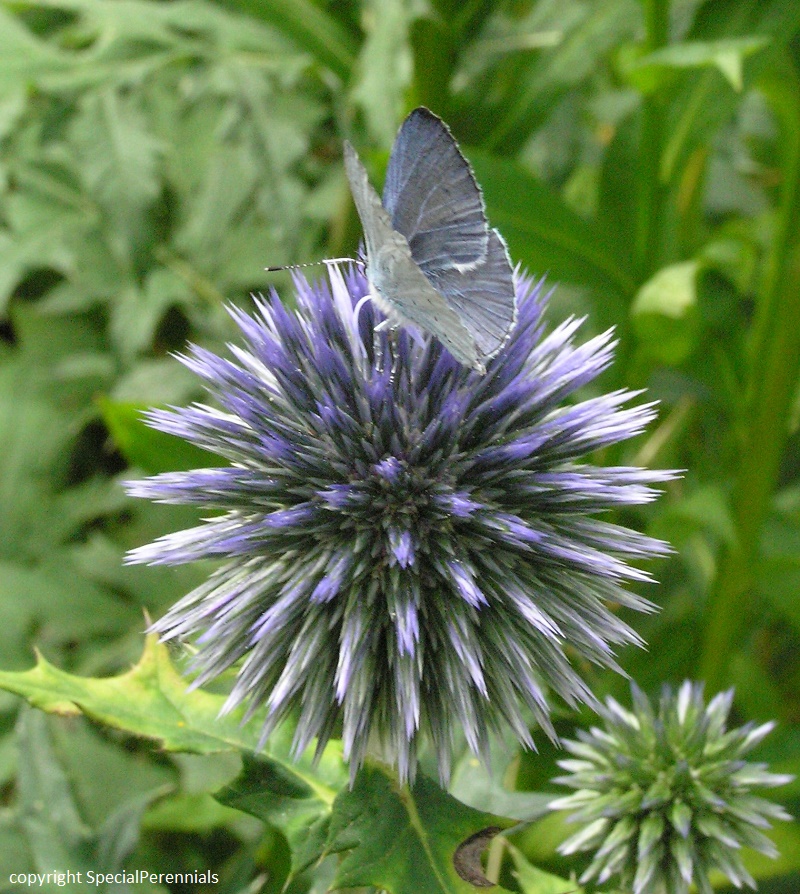 ... and silvery blue when open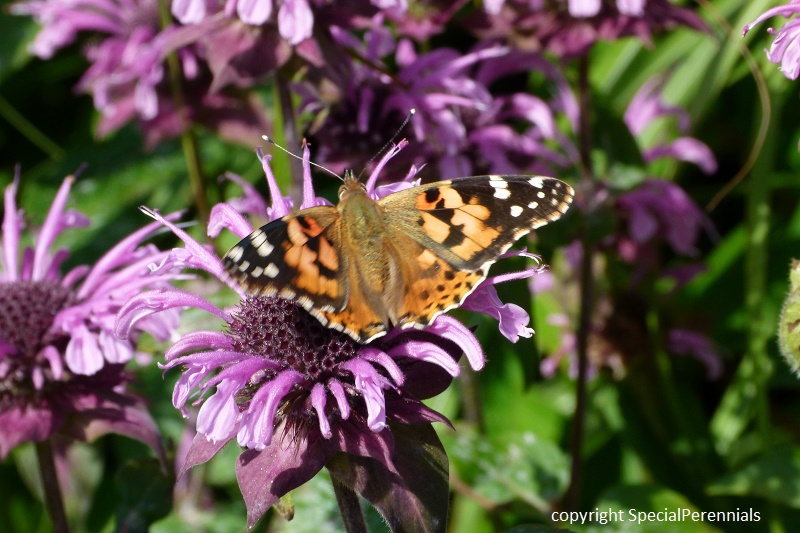 Although known as Bee Balm, Monarda flowers attract butterflies as well like this Painted Lady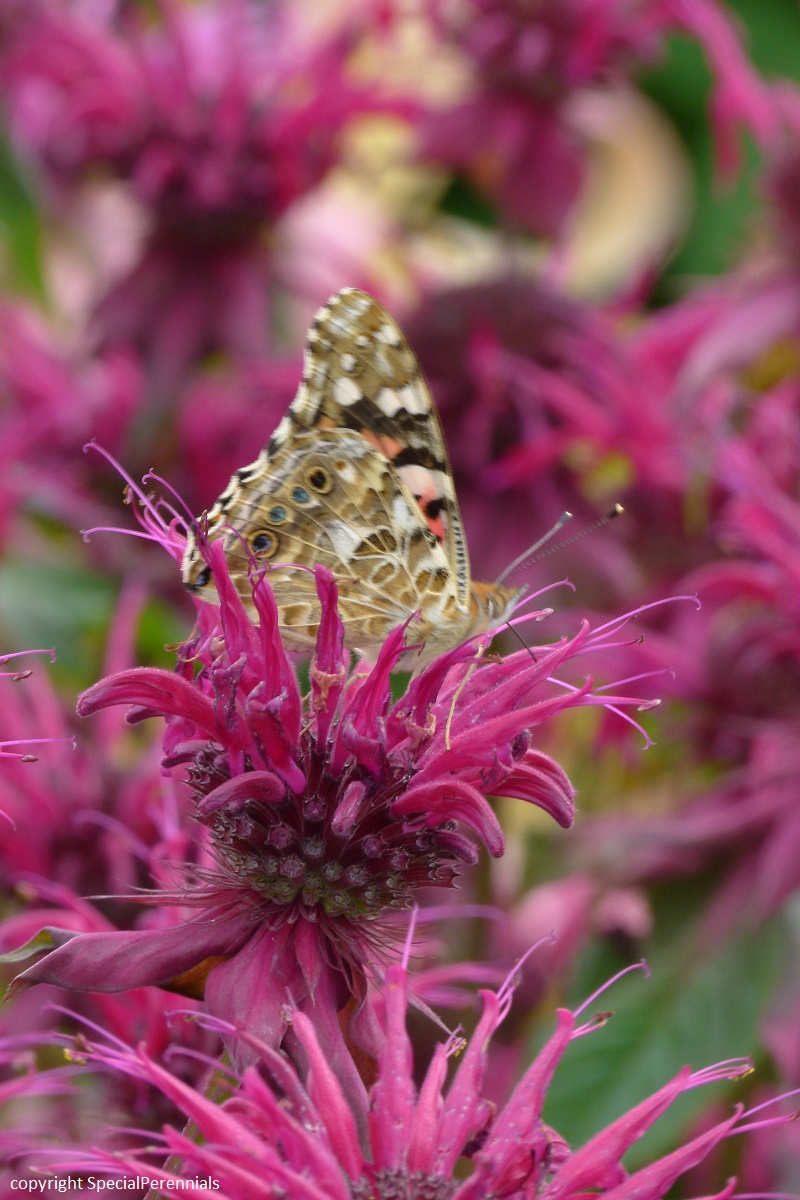 This Painted Lady almost outshone by the gorgeous Monarda Gewitterwolke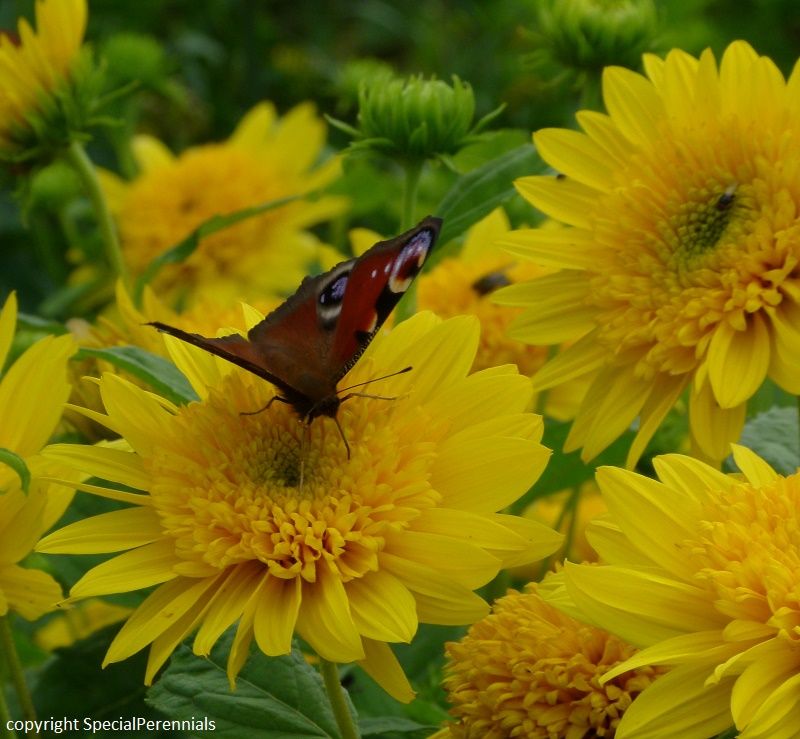 Happy Days for this peacock butterfly - the centres of these Helianthus "Happy Days" flowers are full of nectar!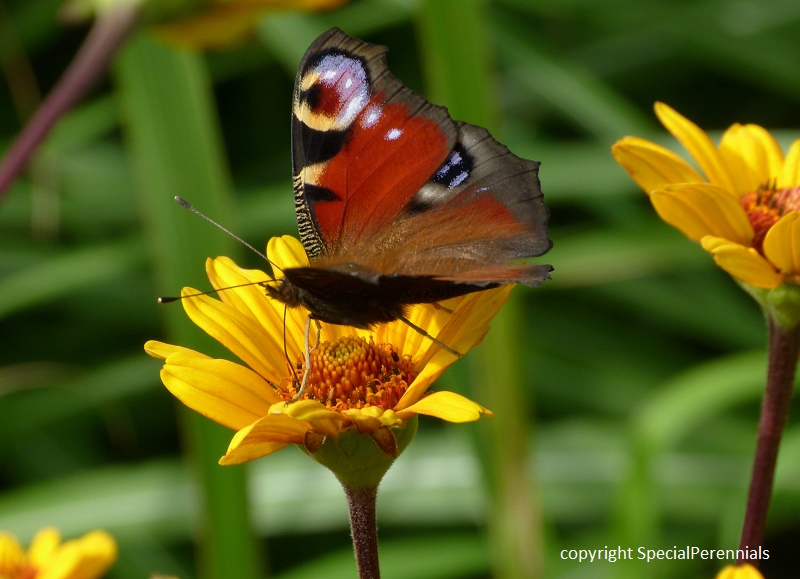 Like all Heliopsis, Summer Nights is nectar-heaven for butterflies like this Peacock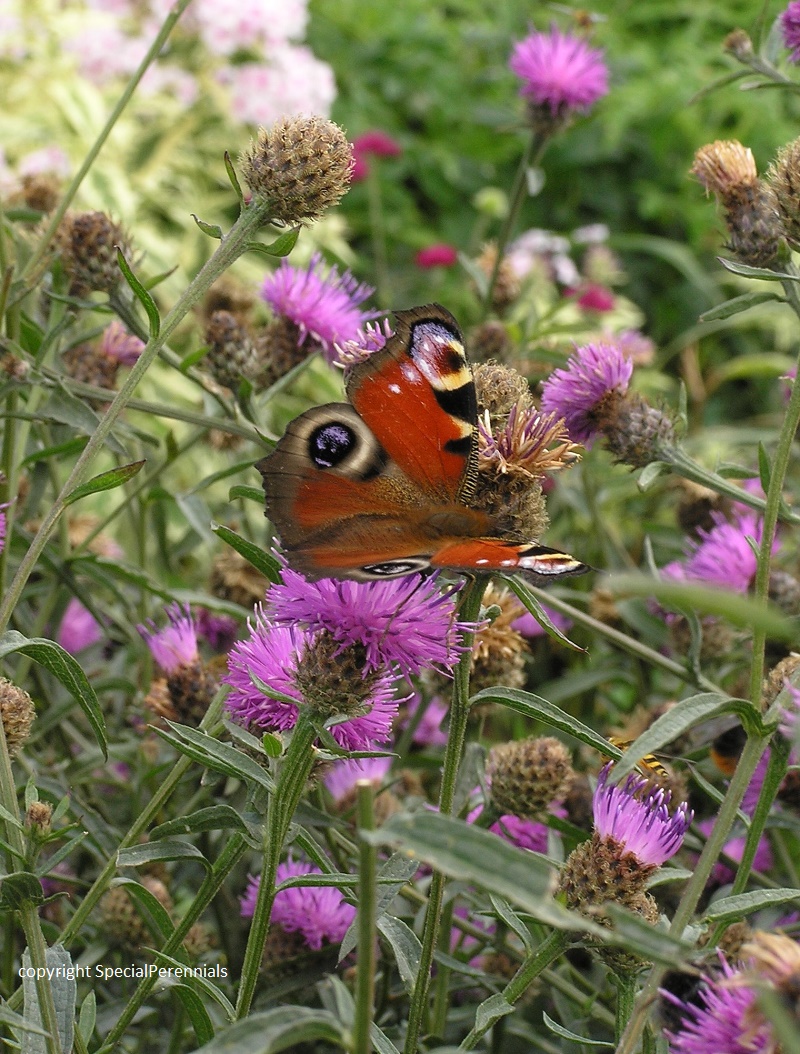 Butterflies like this Peacock love Centaurea nigra, which is also a common wildflower. The seed heads are favourites with Goldfinches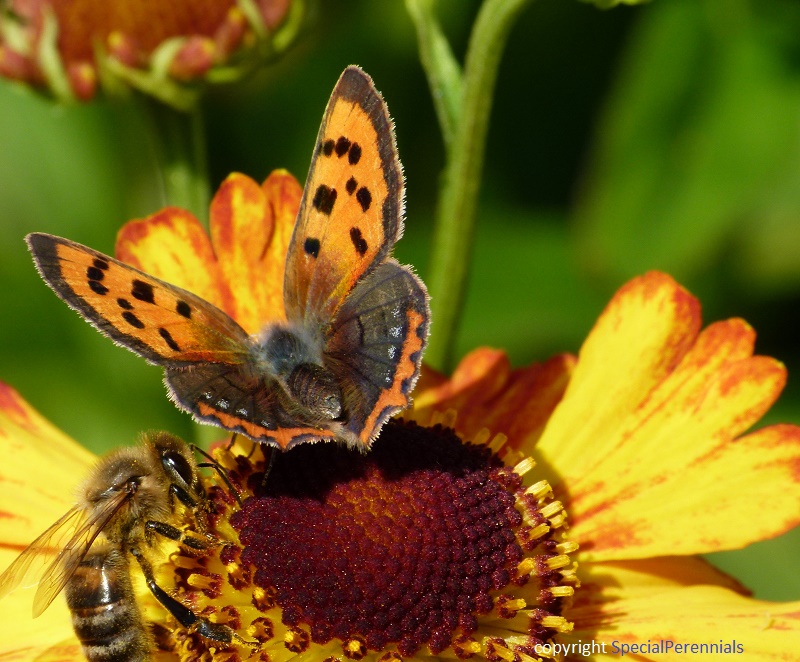 Helenium Amber is attracts lots of butterflies and bees. Here a Small Copper shares the bounty with a honey bee. All heleniums are equally good for butterflies and bees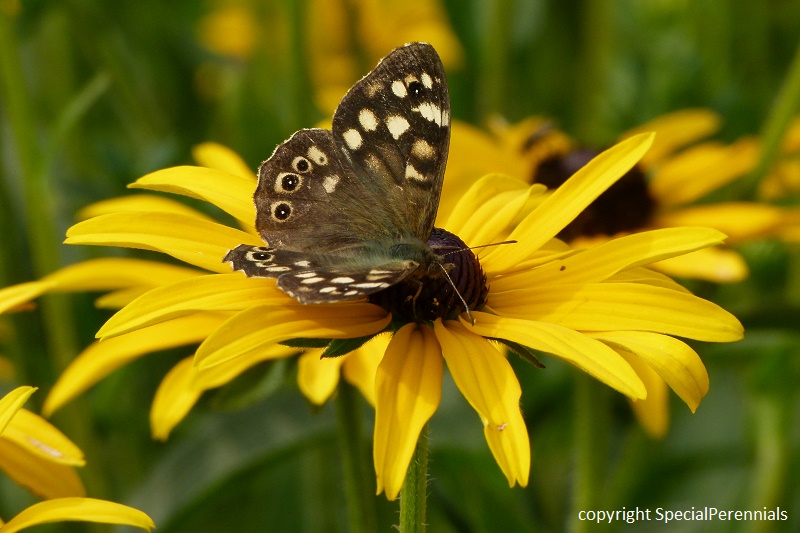 Rudbeckia Deamii and all single-flowered Rudbeckias attract butterflies late in the season. This Speckled Wood is surprisingly common in our sunny garden. They can normally be seen patrolling patches of sun on the edge of woodland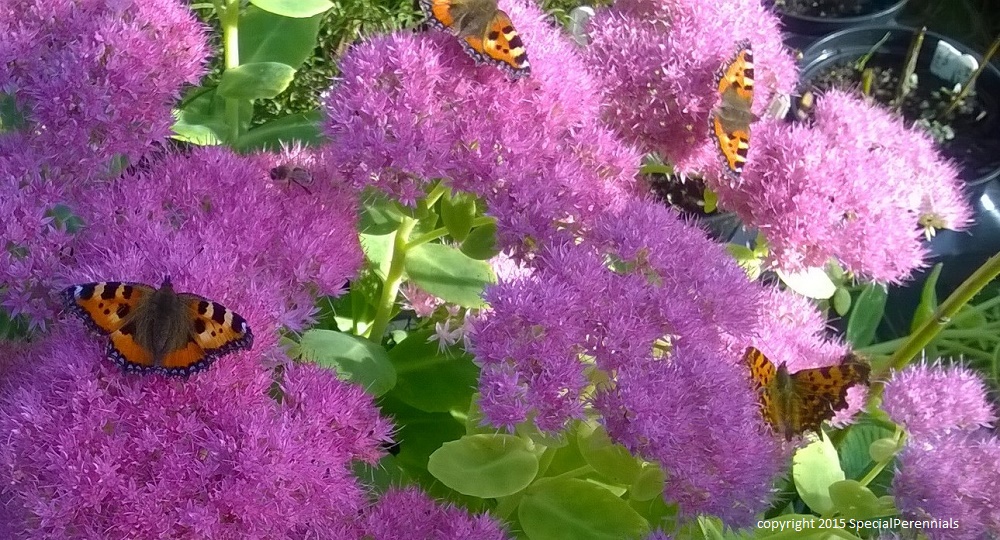 Sedum or Iceplants are well-known butterfly magnets for Sept and Oct. Here Small Tortoiseshells and a comma can't resist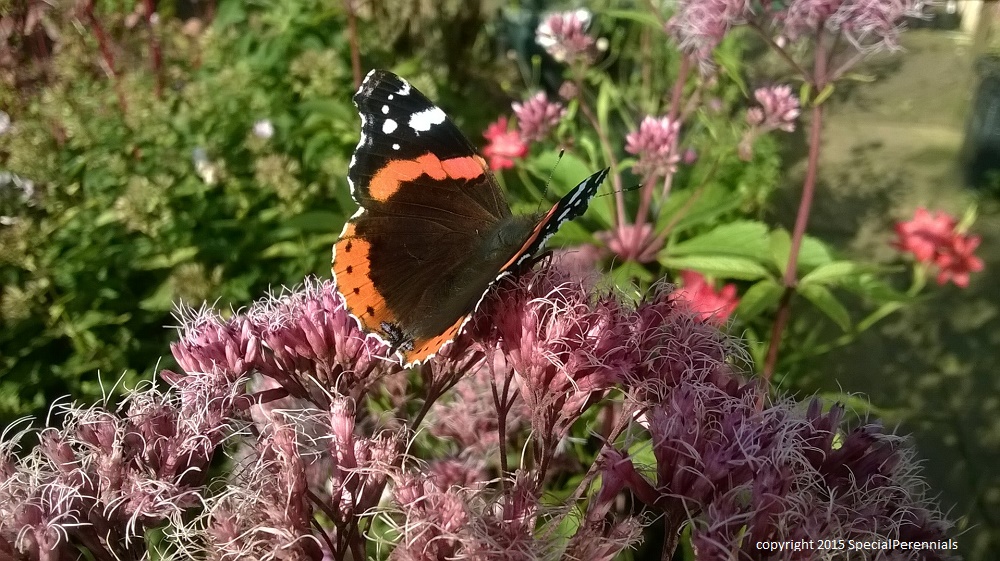 Joe Pye weed or Eupatorium flower just as the last brood of Red Admirals emerge - handy!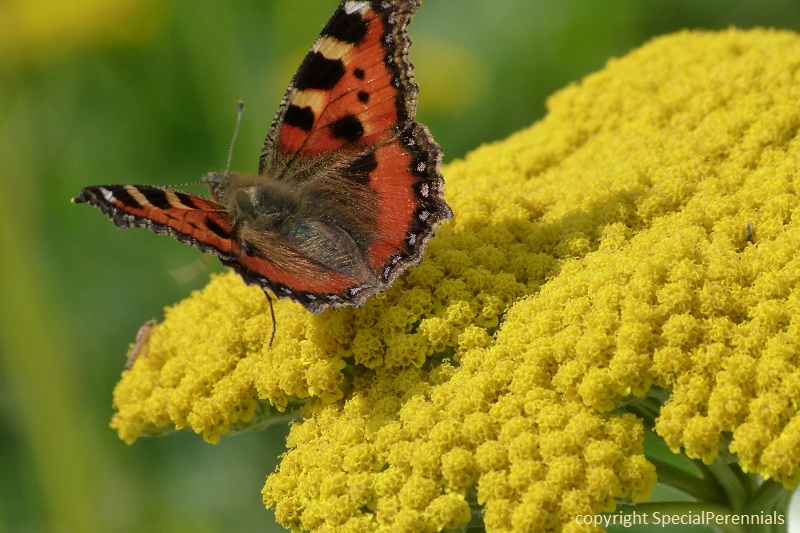 Achillea (Yarrow) are handy landing pads for butterflies with their large flat heads of flower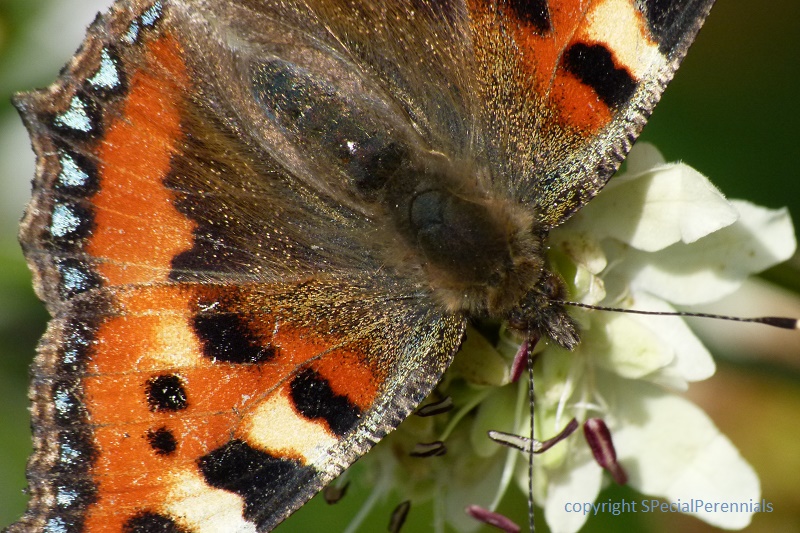 All the scabious family like this Cephalaria are loved by butterflies like this Small Tortoiseshell ...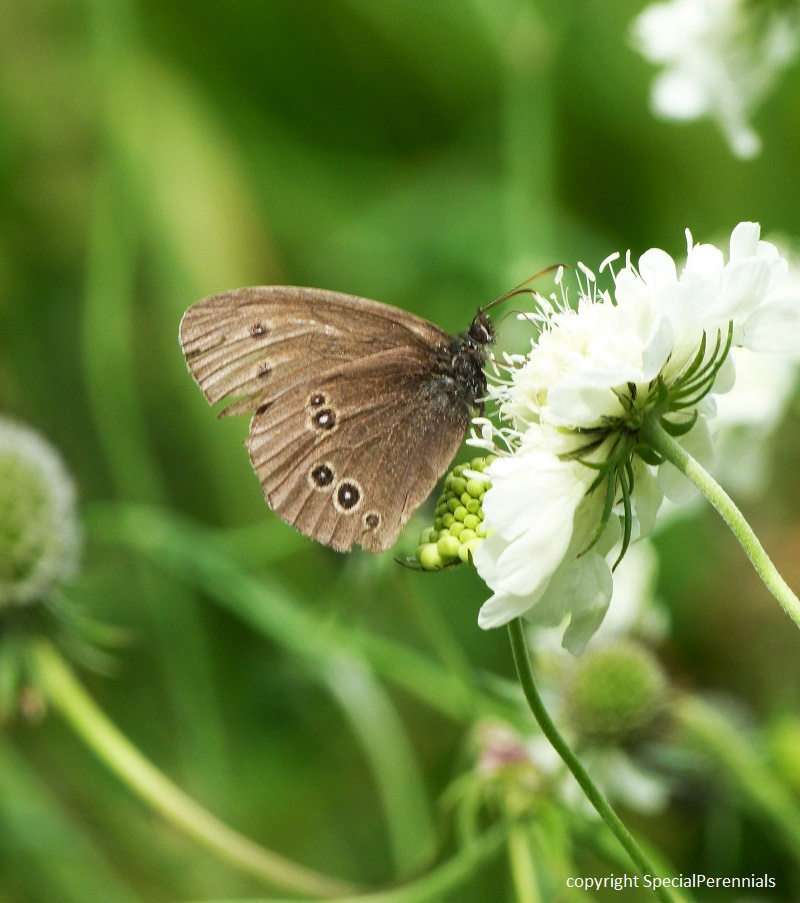 ..and this Ringlet on Scabiosa ochroleuca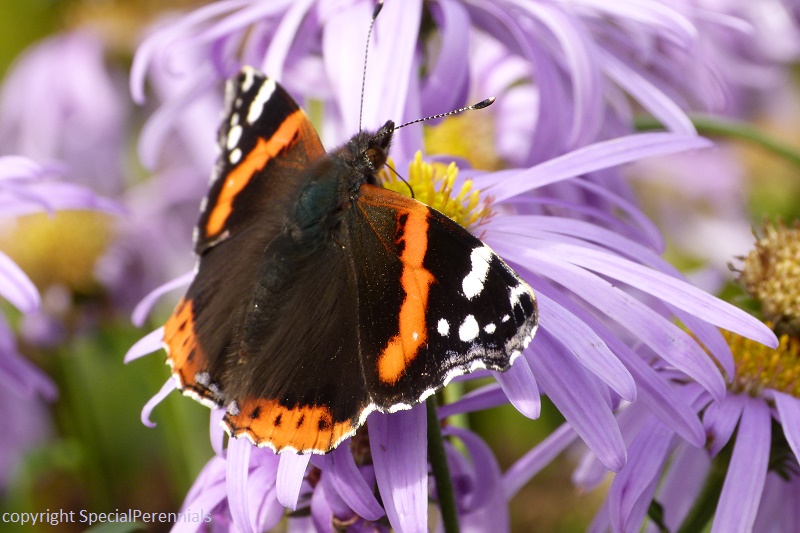 Asters like Mônch are another late bloomer welcomed by Red Admirals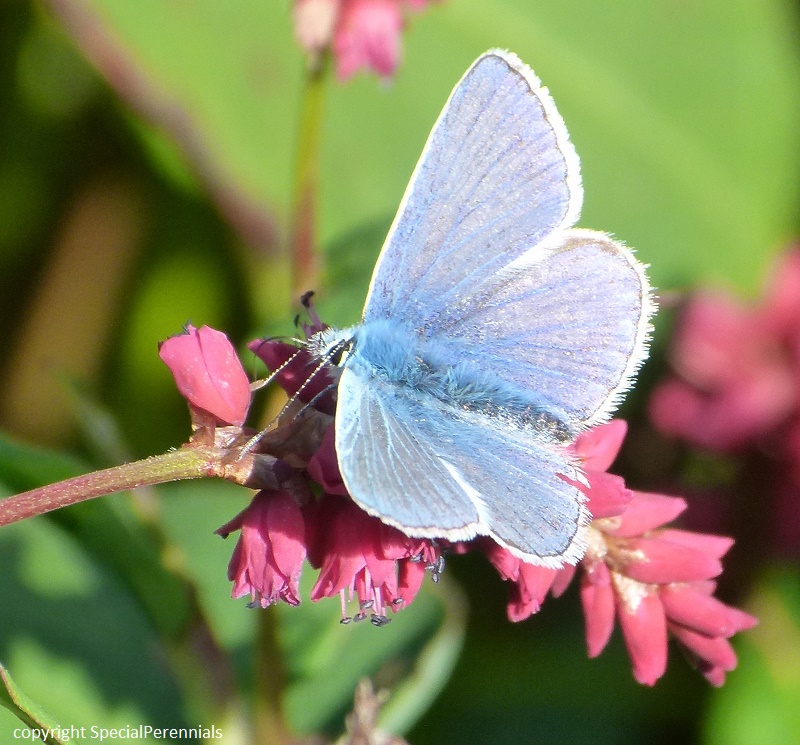 Persicaria with its masses of florets attract all kinds of insects including butterflies like this Common Blue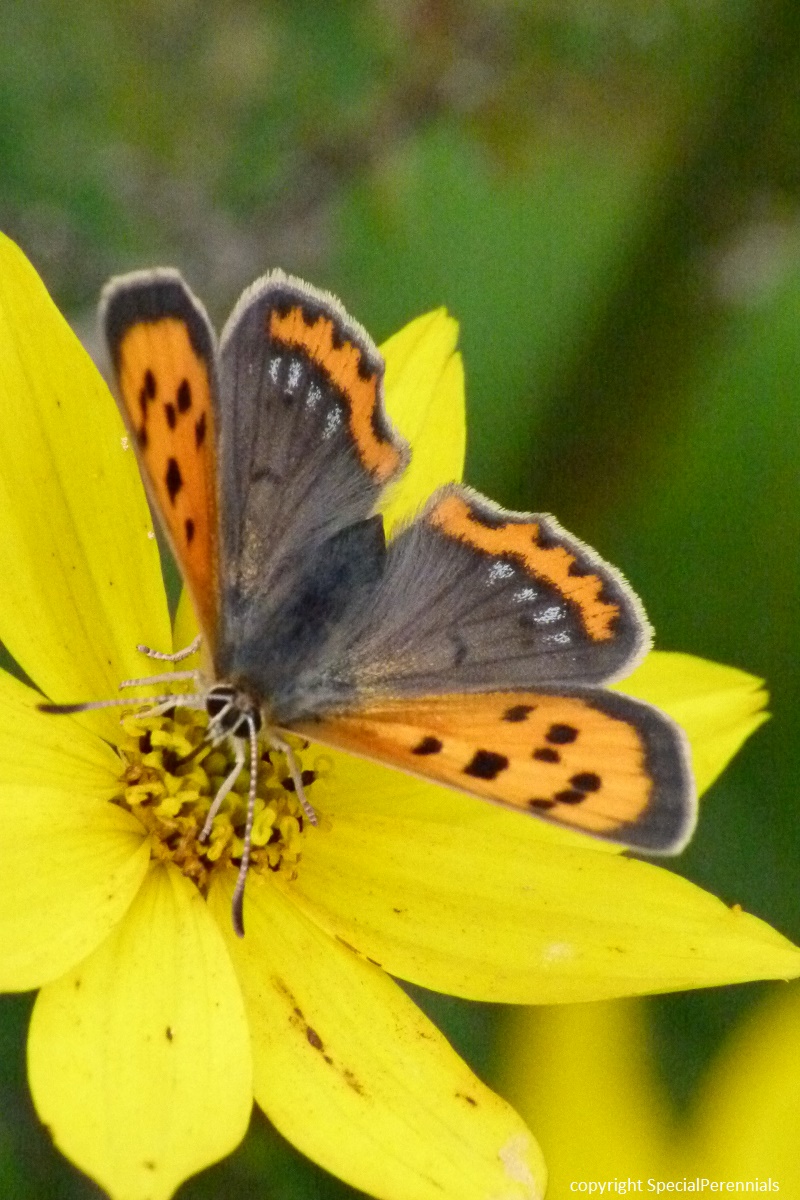 Coreopsis are great for buterflies like this Small Copper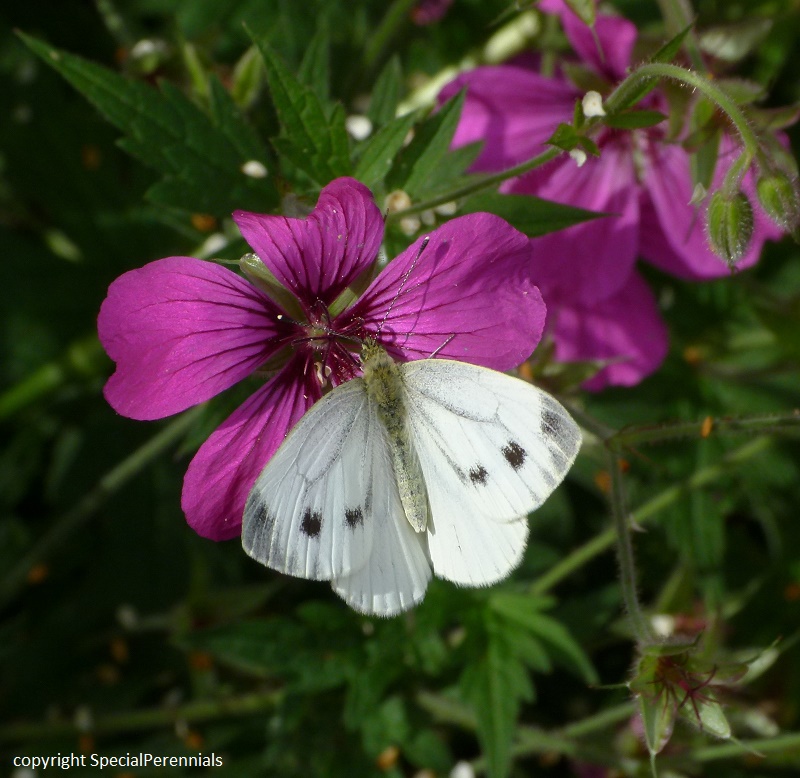 Geraniums, like nodosum here, are ideal late spring and early summer feeding stations for butterflies. This large white may not be as welcome as other types in the garden!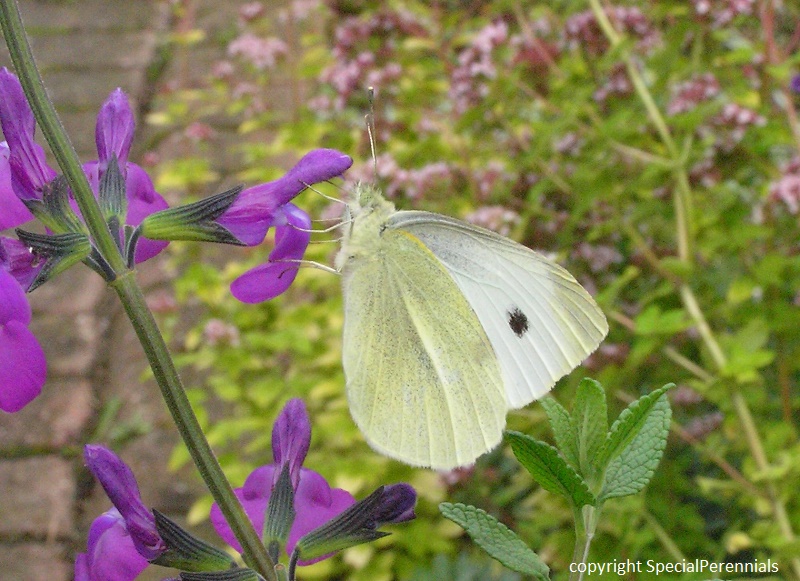 Salvias with long flower tubes offer no problems to this Small White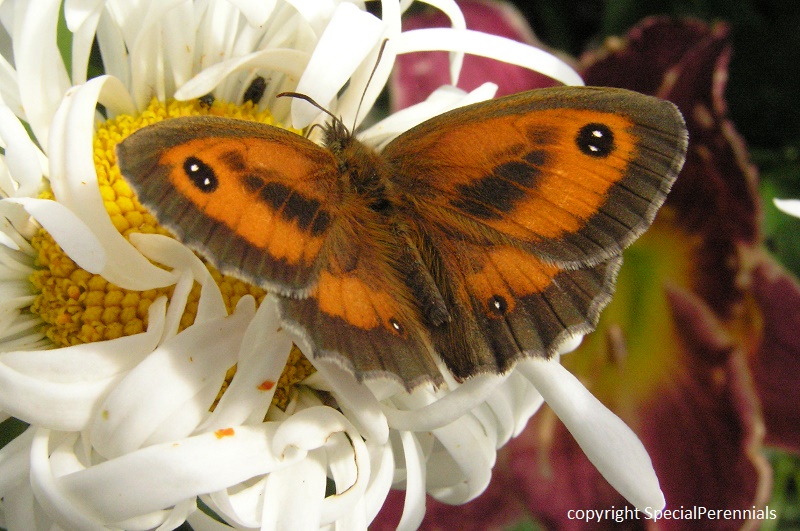 Leucanthemum (Chrysanthemum maximum) are brilliant to high-summer Gatekeeper butterflies - these are similar to Meadow Browns but smaller and have two white dots in the black spots on the forewings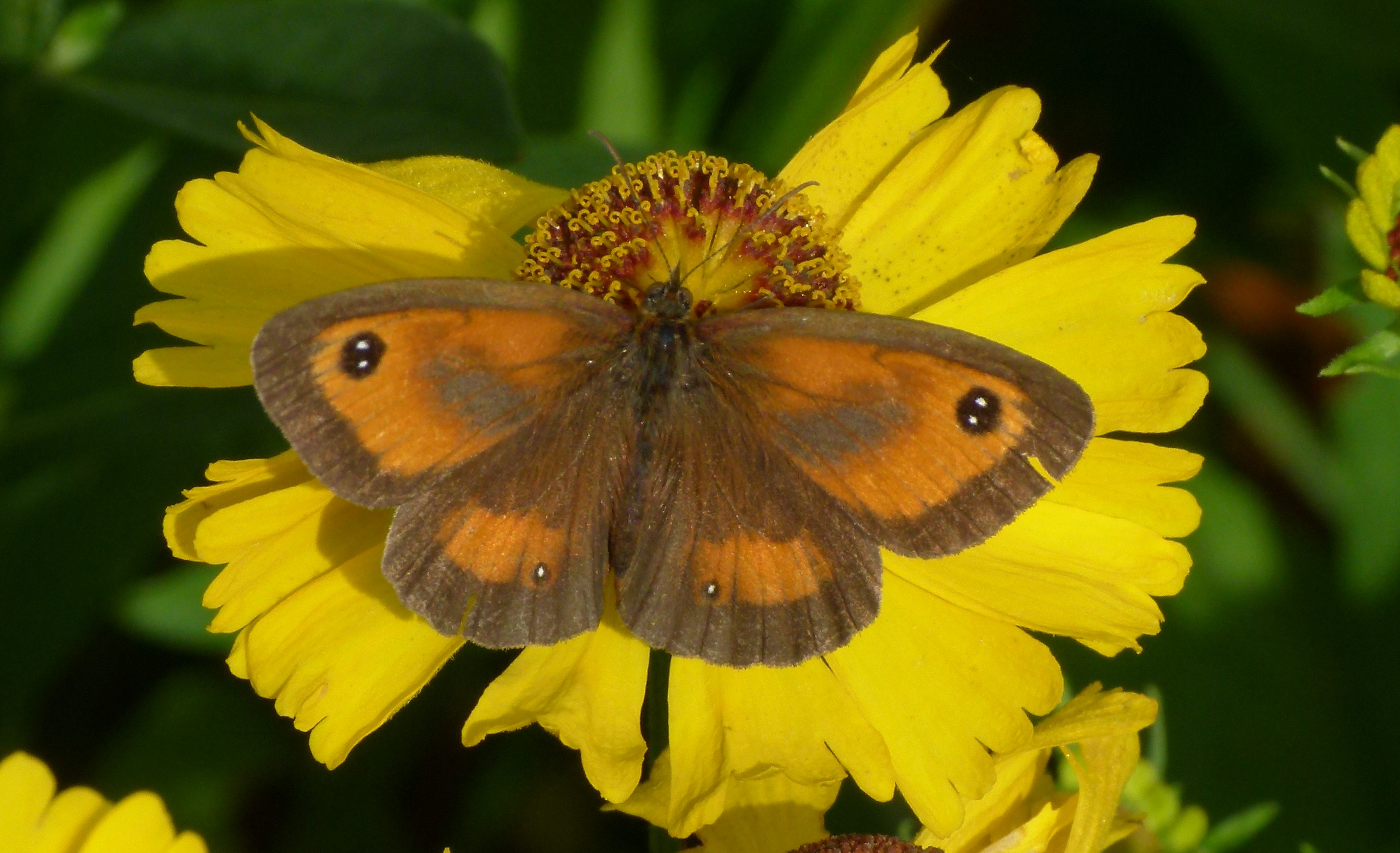 heleniums are at their peak at the same time as Gatekeeper butterflies - perfect partners!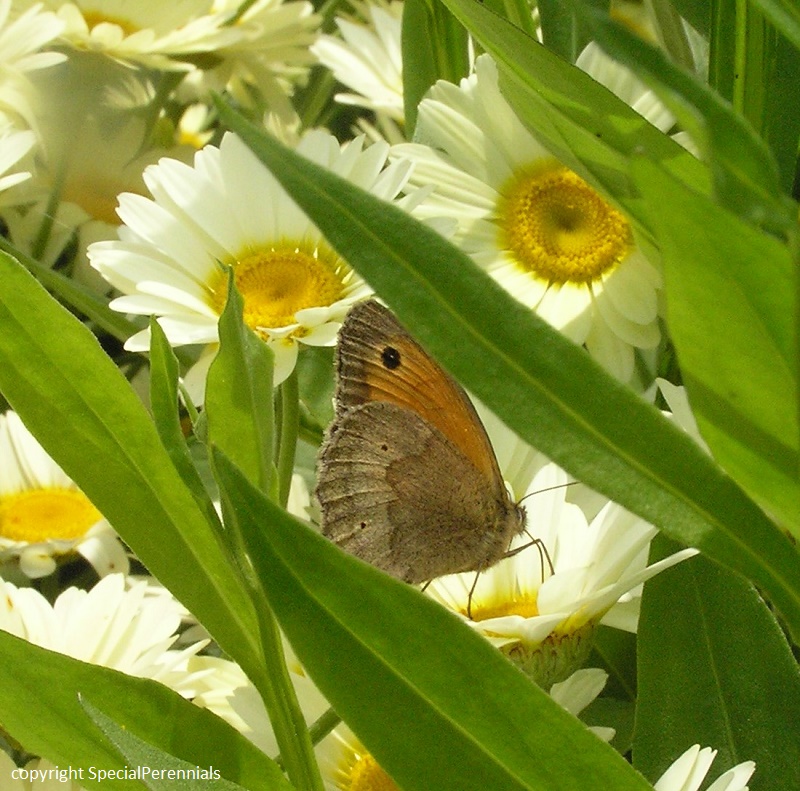 Meadow browns have only 1 white dot in the black spot on their wings. They also love daisy flowers like this Anthemis Sauce Hollandaise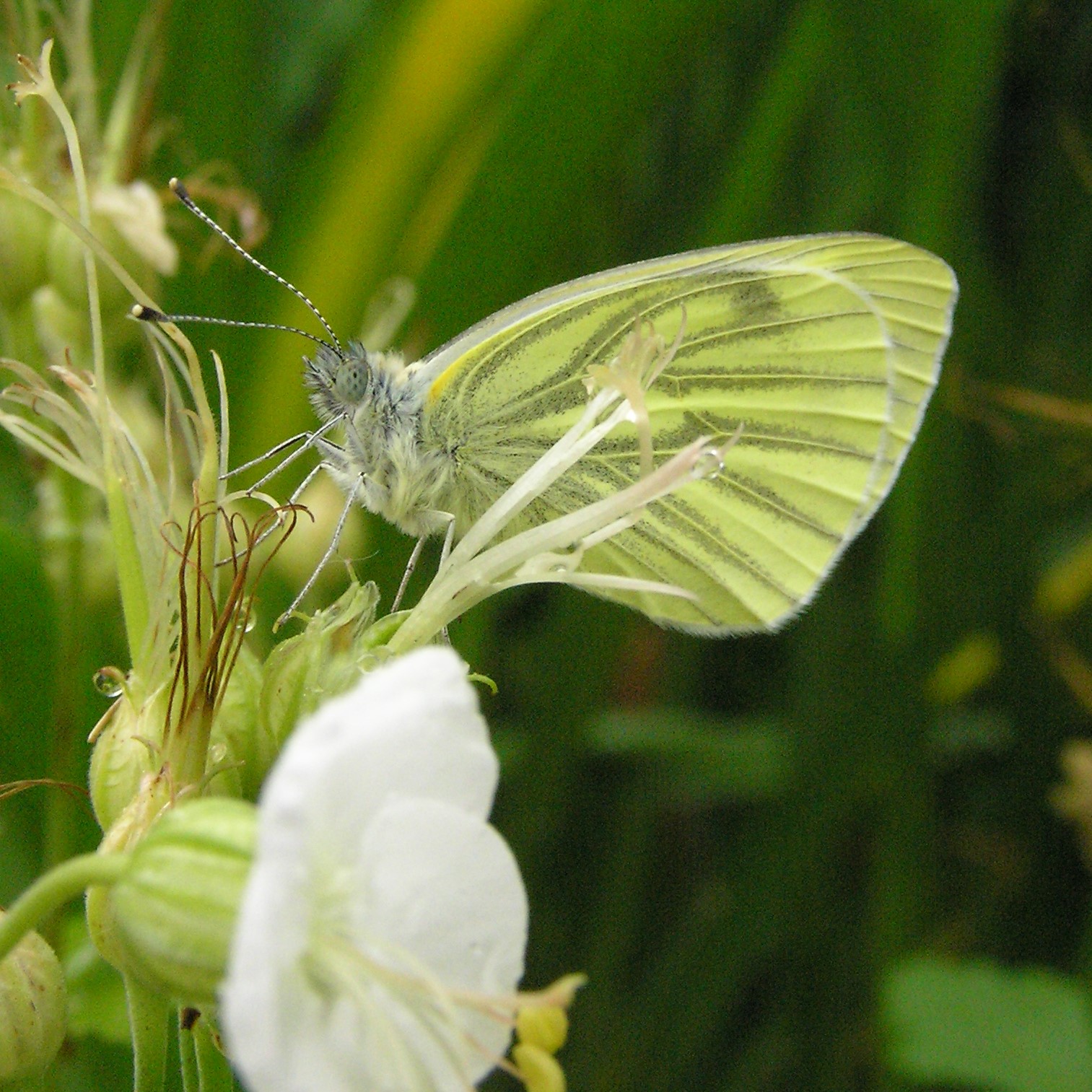 Green-veined white is hard to spot but can often be found on flowers like this Geranium White-Ness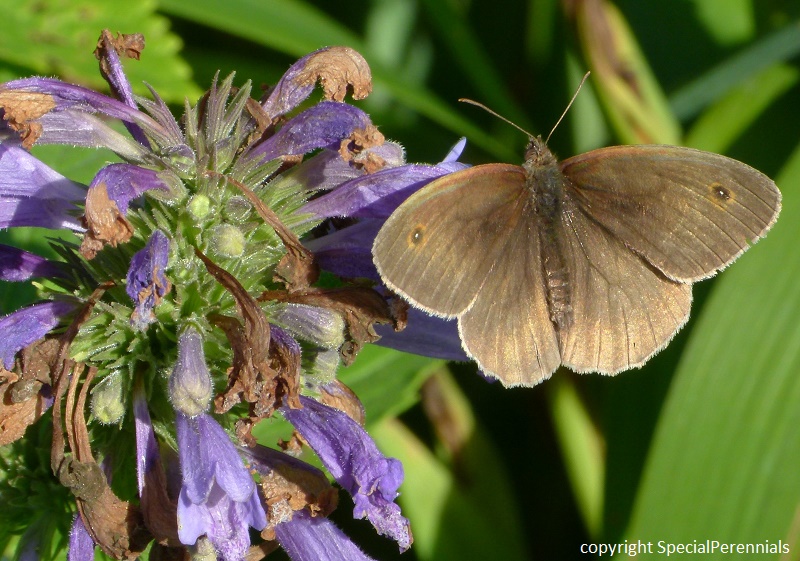 Nepeta are known as bee plants and butterflies like this meadow brown love them too
The large, perfumed heads of Phlox Monte Cristallo must be irresistible to this Peacock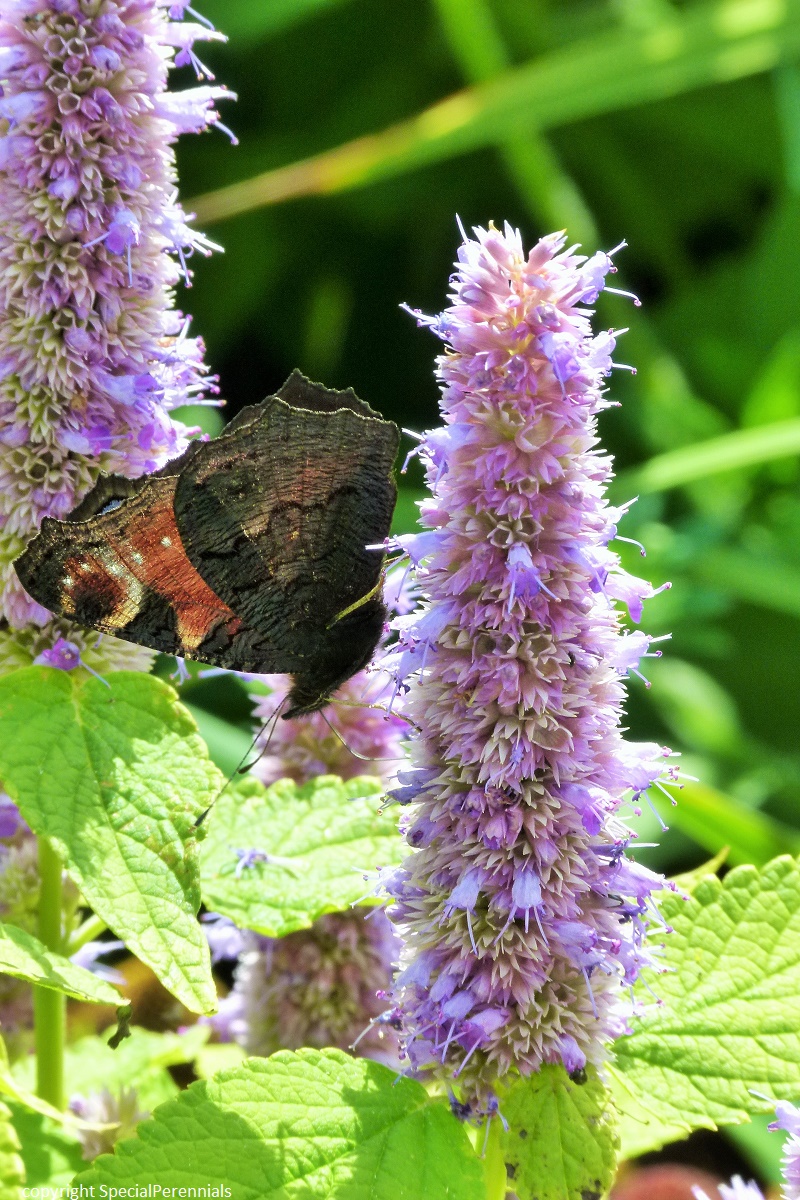 Agastache heads are packed with flower and nectar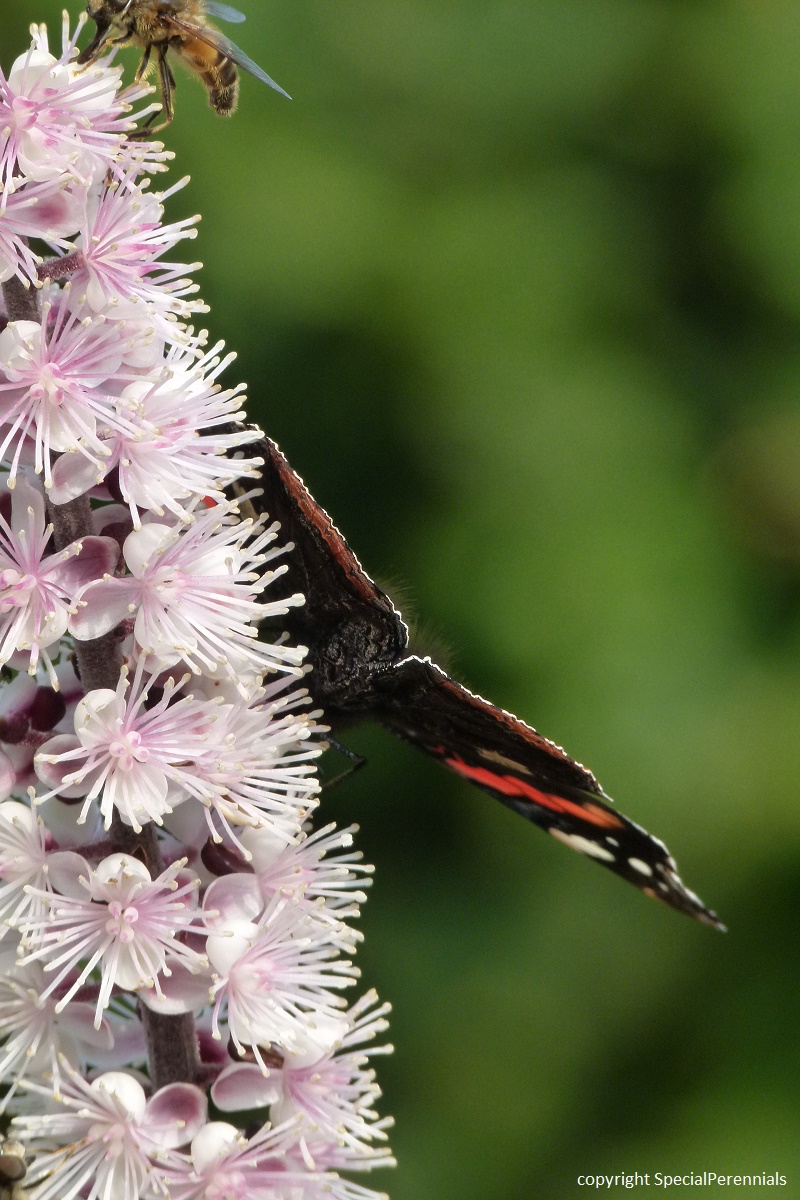 Actaea (Cimicifuga) have both colour and perfume to attract Red Admirals in September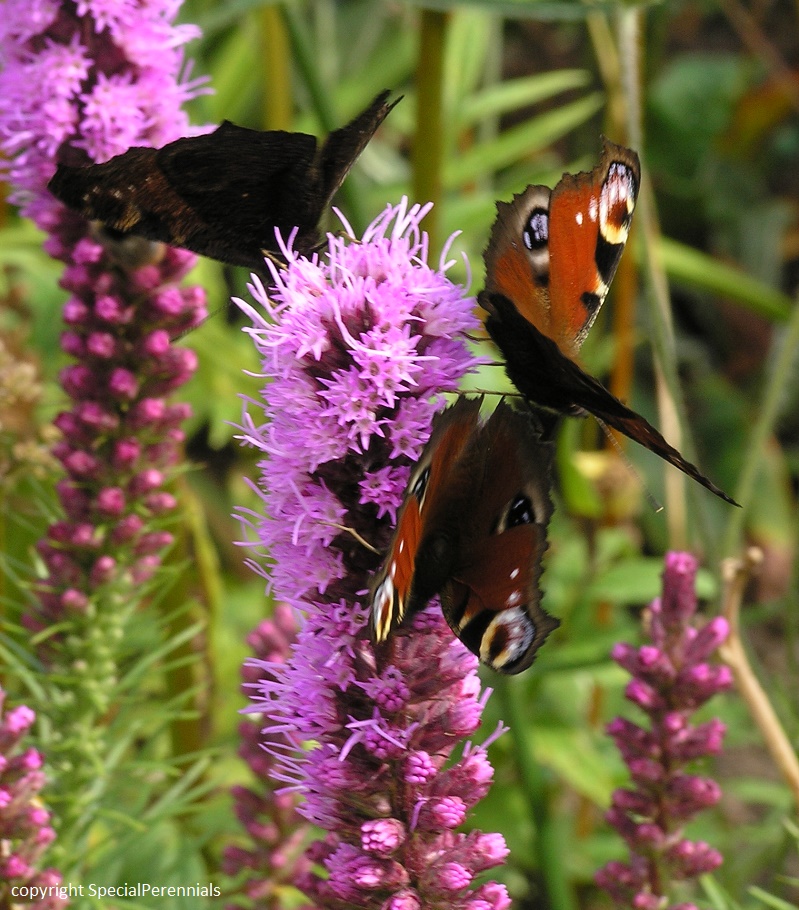 Liatris (Gayfeather) have flower heads that, unusually, open from top to bottom. Doesn't confuse the peacocks that strut their stuff on them in large numbers