Astrantia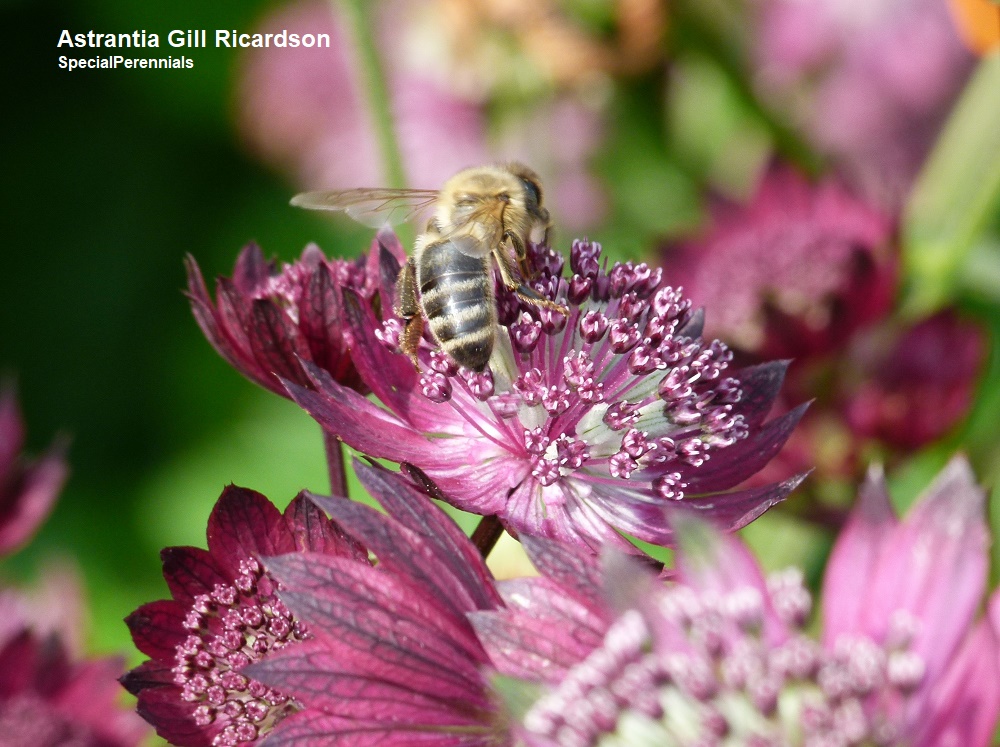 Common name: Masterwort
Old fashioned plants that have made a comeback over the last few years as gardeners turn towards understated flowers and those that attract beneficial insects - Astrantia score well on both measures.
The "flowers" are actually groups of tiny flowers and the bits we call the petals are really coloured bracts.
They grow well in sun or part shade and appreciate normal garden soils that aren't bone dry. Mulch well in spring and cut down spent flower stems to the ground. The leaf mound can also be cut right back in late summer to encourage fresh leaves. Completely hardy in the UK.
Divide in early autumn or spring. Plants can be raised from seed but named varieties won't necessarily come true and seed strains are all variable to some extent. Our plants are from division of clumps.
A member of the Apiaceae family.