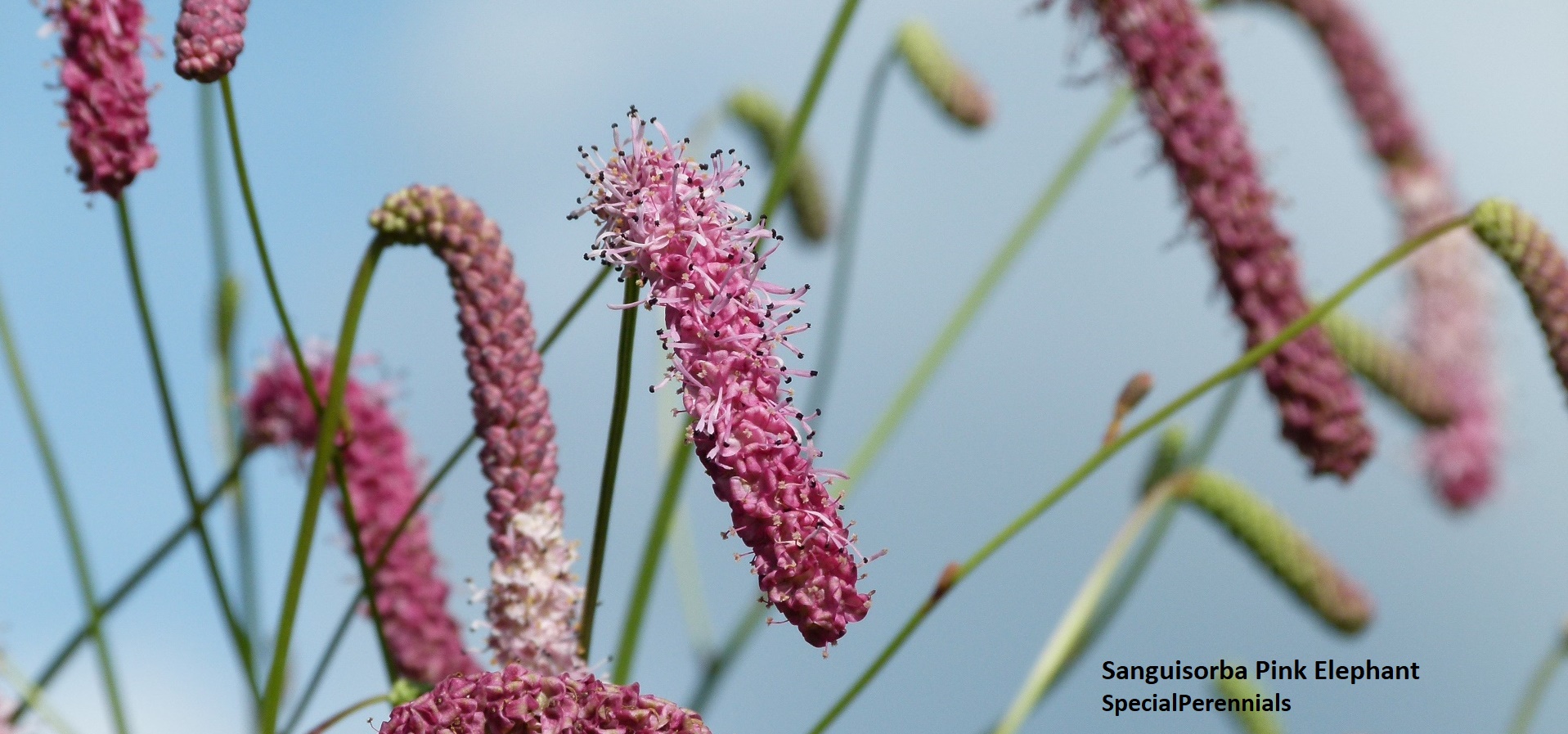 Welcome to SpecialPerennials
We are a small nursery selling mainly herbaceous perennials, all grown here in our garden. Sorry but we no longer sell mail order. We now only sell at plant fairs.
Our website is full of pictures taken here in our garden of our plants, planting ideas, and the wildlife that shares this little piece of heaven with us.
Best wishes, Martin & Janet.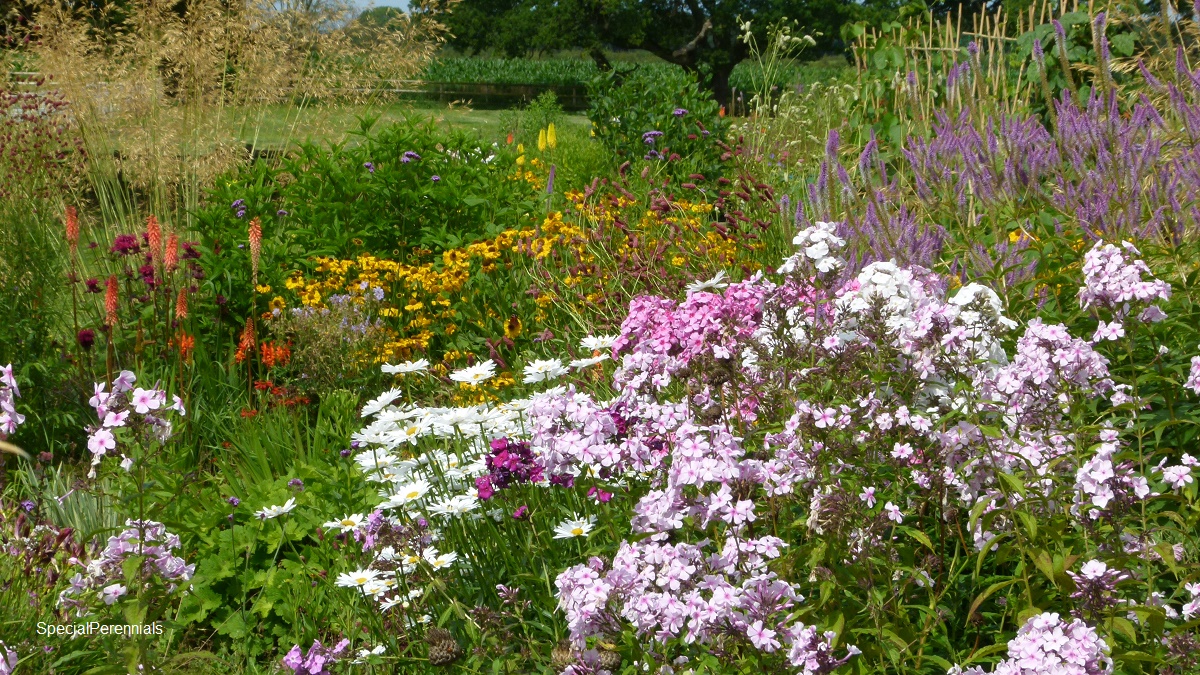 Our plants
Our plants are all grown here in our garden in Cheshire and our descriptions are based on how they perform for us in the ground. We specialise in flowering perennials that look good, are easy to grow and are popular with the bees, butterflies and birds. Plants are hard grown in the open - we don't have polytunnels. Our 14ftx8ft greenhouse is the nerve centre for our seed sowing and propagation. We do cover some plants with cloches to keep them drier through the wet Cheshire winters.
Because they come from our garden, plants are usually in small quantities and aren't always available all the time.
Please note we don't sell wholesale, we can't do mail order and we don't sell seeds of the plants on our lists.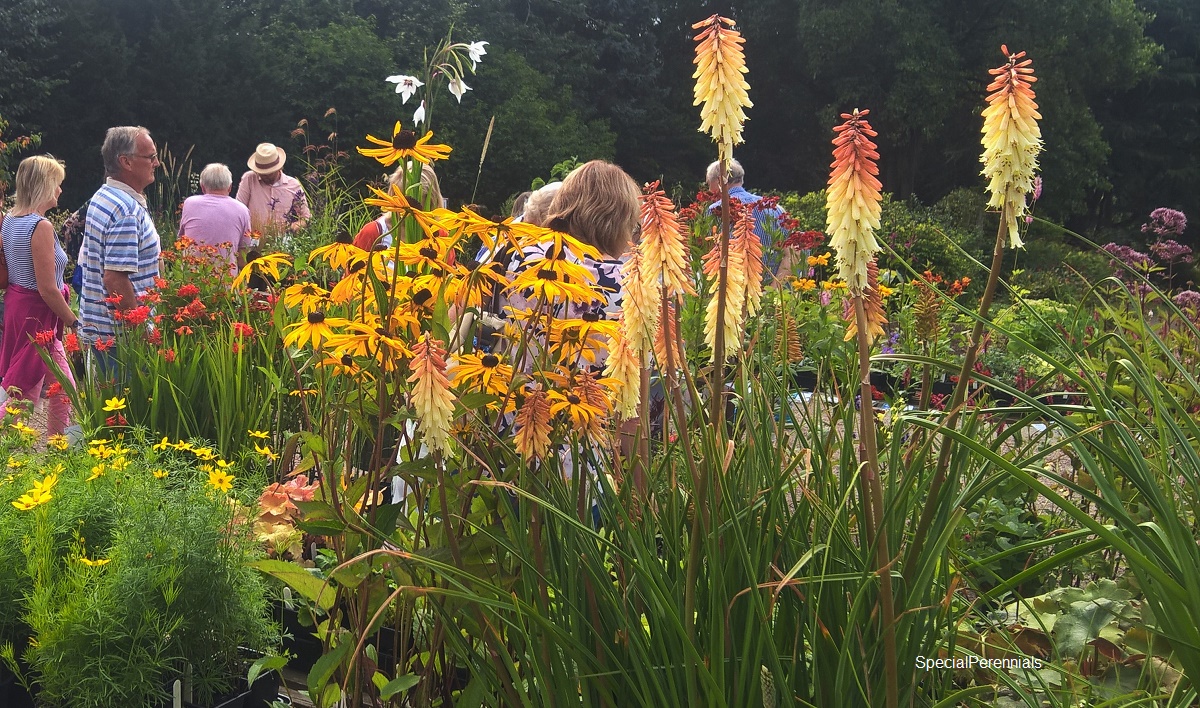 Plant Fairs 2023
Thanks to everyone who came along bought plants from us in 2022. We hope to get out and about again in 2023.
You can find updates on the Plant Hunters Fairs website: www.planthuntersfairs.co.uk
Sun - Mon 30 April - 1 May Weston Park Shifnal TF11 8LE 10am-4pm
Sat 13 May Battlefield 1403 Shrewsbury SY4 3DB 9:30am-4pm
Sun 14 May Capesthorne Hall Macclesfield SK11 9JY 10am-4pm
Sun 21 May Norton Priory Runcorn WA7 1SX 10am-4pm
Sat 27 May Carsington Water Ashbourne DE6 1ST 10am-4pm
Mon 29 May Arley Arboretum Upper Arley Worcs DY12 1SQ 10am-4pm
Sat - Sun 10 - 11 June Hodnet Hall Market Drayton TF9 3NN 10am-5pm
Sat 17 June Sugnall Walled Garden Eccleshall ST21 6NF 10am-4pm
Sun 25 June Middleton Hall Tamworth B78 2AE 10am-4pm
Sat 1 July Thoresby Park Newark NG22 9EQ 10am-4pm
Sun 2 July Whittington Castle Oswestry SY11 4DF 10am-4pm
Sun 30 July 1620s House Donington Le Heath LE67 2FW 10am-4pm
Wed 2 August Cholmondeley Castle Malpas SY14 8AH 10am-5pm
Sun 6 August Southwell Minster NG25 0HD 11am-4pm
Sun 13 August Capesthorne Hall Macclesfield SK11 9JY 10am-4pm
Sun 20 August Carsington Water Ashbourne DE6 1ST 10am-4pm
Sun - Mon 27 - 28 August Dorothy Clive Garden Market Drayton TF9 4EU 10am-5pm
Sat 2 September Bodenham Arboretum Kidderminster DY11 5TB 10am-4pm
Sun 3 September Ness Botanic Gardens Wirral CH64 4AY 10am-4pm
Sun 10 September Weston Park Shifnal TF11 8LE 10am-4pm