Boltonia
Basic Facts:
Relatives of Aster and Kalimeris. A member of the Asteraceae family.
Common name: Doll's Daisy
Garden Use:
Tall, slender, plants with blue-green leaves and masses of daisy flowers in late summer and autumn.
Wildlife Interest:
Great for bees and hoverflies.
Cut Flower Use:
No tried.
Cultivation:
They like sun and do well in our well-drained soil.
Propagation:
We propagate our by division of clumps in spring. Species can be grown from seed.
Pests and Diseases:
No specific problems.
History:
Native to the prairie lands of the USA.
Boltonia Snowbank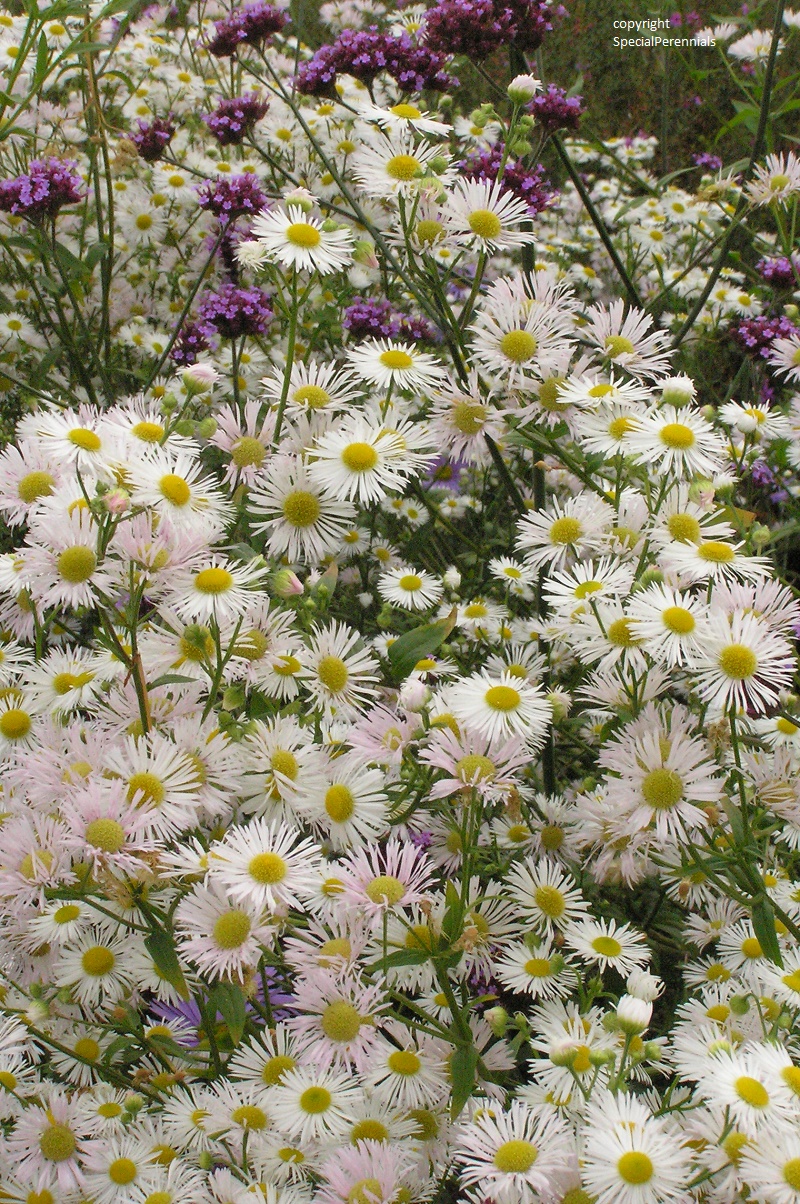 White, opening from pink buds. About 4ft tall and flowering from mid August into the autumn.
Looks good planted amongst other tall plants and is a good alternative to asters where the soil is very dry.
Price £6.00 (9cm pot)