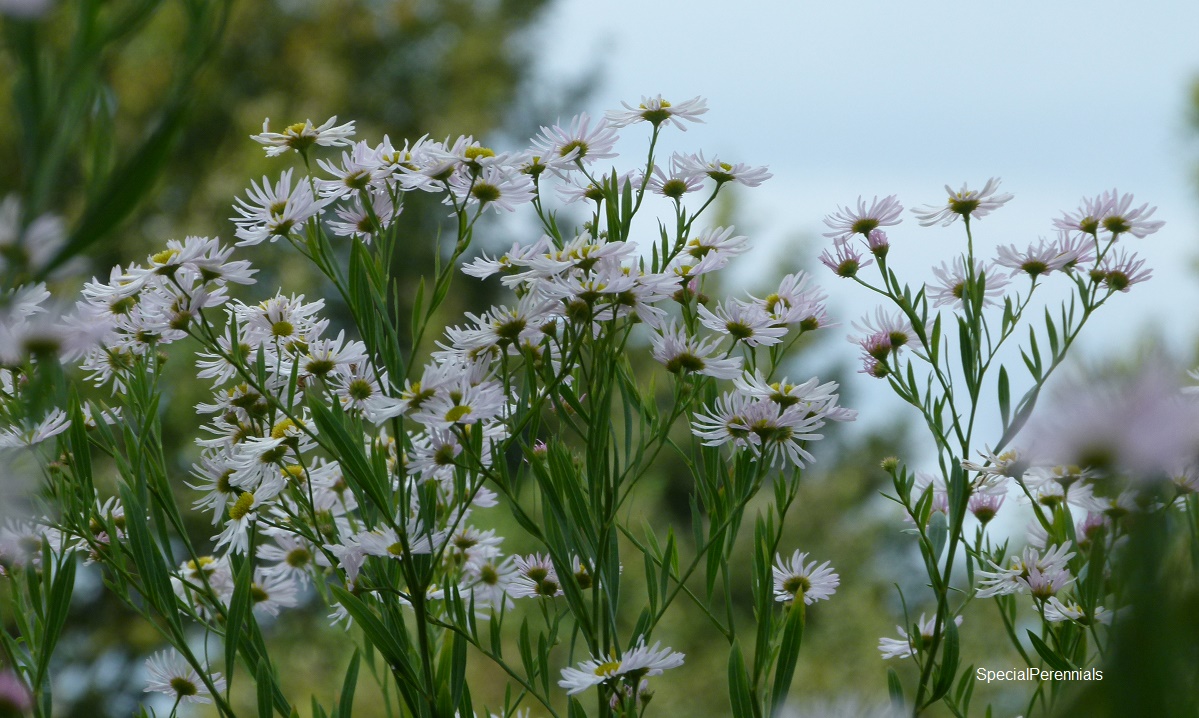 Boltonia
Basic Facts:
Relatives of Aster and Kalimeris. A member of the Asteraceae family.
Common name: Doll's Daisy
Garden Use:
Tall, slender, plants with blue-green leaves and masses of daisy flowers in late summer and autumn.
Wildlife Interest:
Great for bees and hoverflies.
Cut Flower Use:
No tried, but reported to be good.
Cultivation:
They like sun and do well in our well-drained soil.
Propagation:
We propagate ours by division of clumps in spring. Species can be grown from seed.
Pests and Diseases:
No problems in our garden.
History:
Native to the USA.
Boltonia Snowbank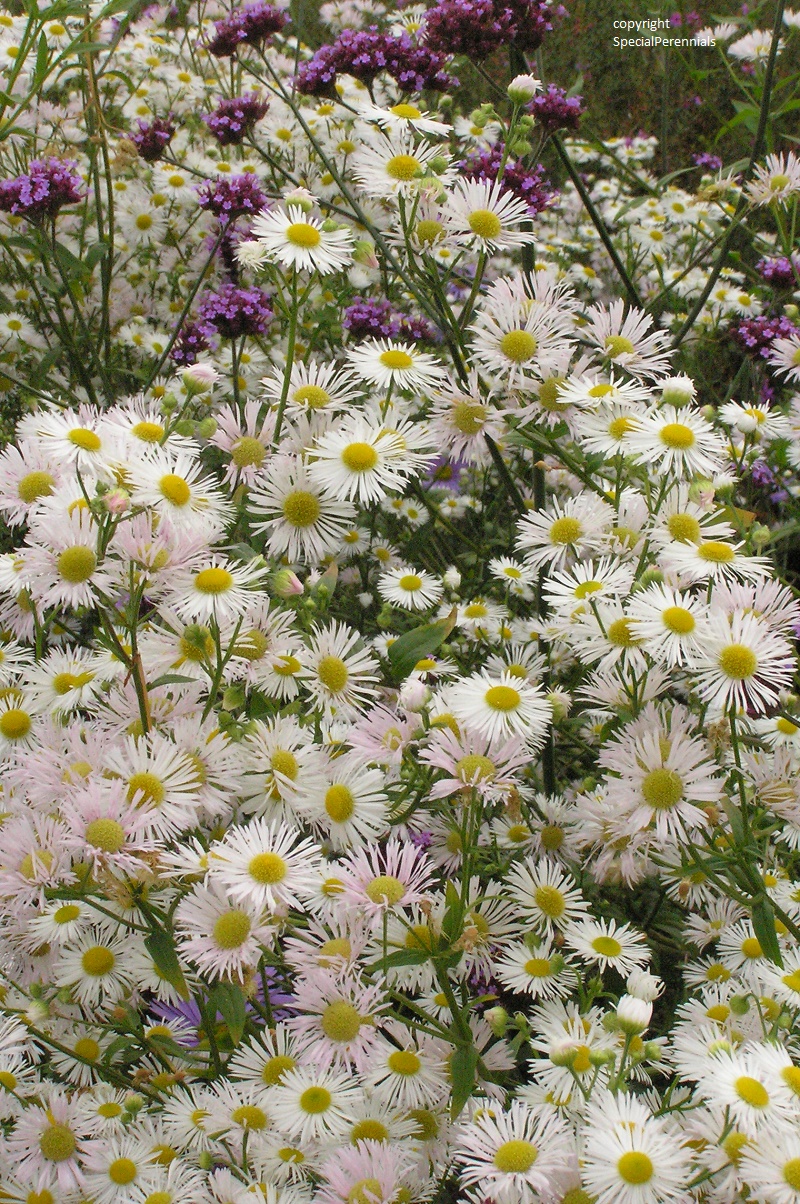 White, opening from pink buds. The bluish-green stems and leaves grow to about 4-6ft 120-180cm tall and flowering is from late August into the autumn. Spreads to a good sized clump - about 2ft / 60cm in 2 years.
Looks good planted amongst other tall plants and is a good alternative to asters where the soil is very dry.
This species comes from Missouri, Kansas and south to Arkansas and Oklahoma.