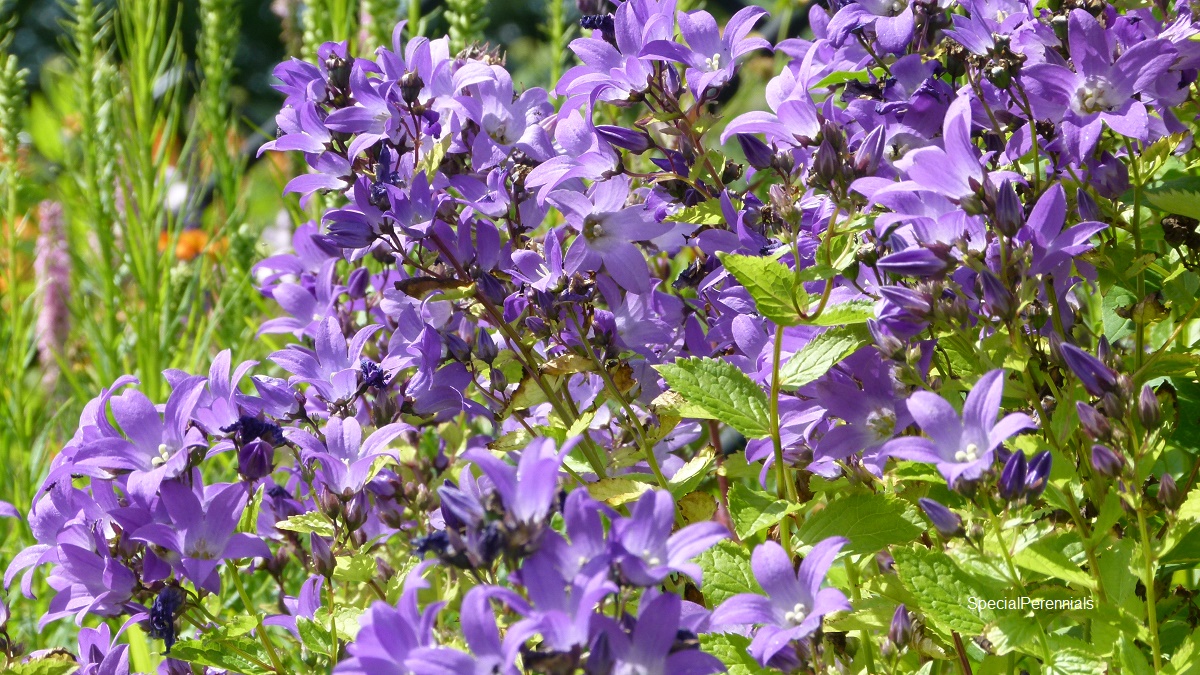 Campanula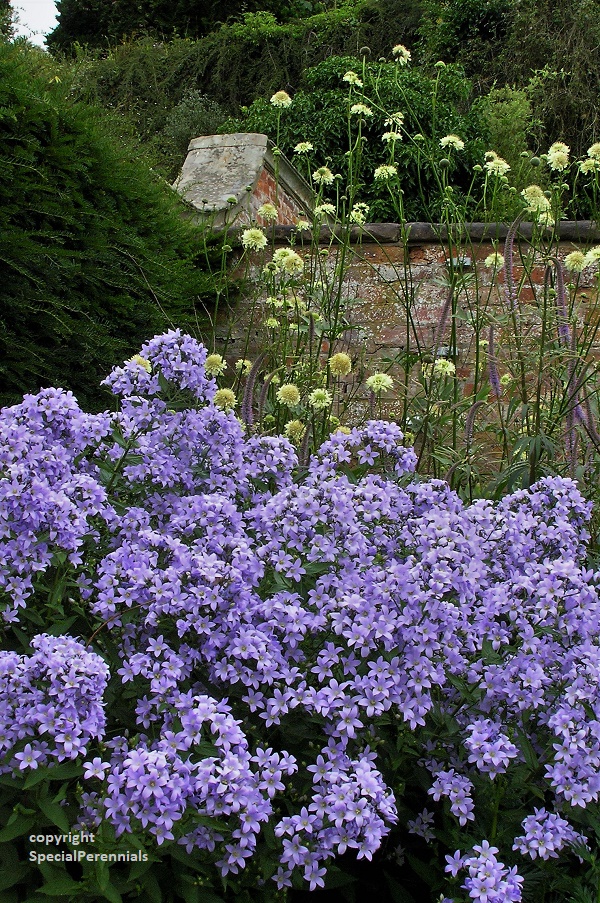 Common name: Bellflower.
A very large and varied group of plants from ground hugging alpines to tall imposing border plants. We avoid the very invasive species, but some will self seed and some spread by underground stems. They are not fussy about soil type but most need some moisture in summer. Best in a lightly shaded spot but will grow well in sun or heavier shade.
Very valuable for bumblebees.
A member of the Campanulaceae family.
Campanula Crystal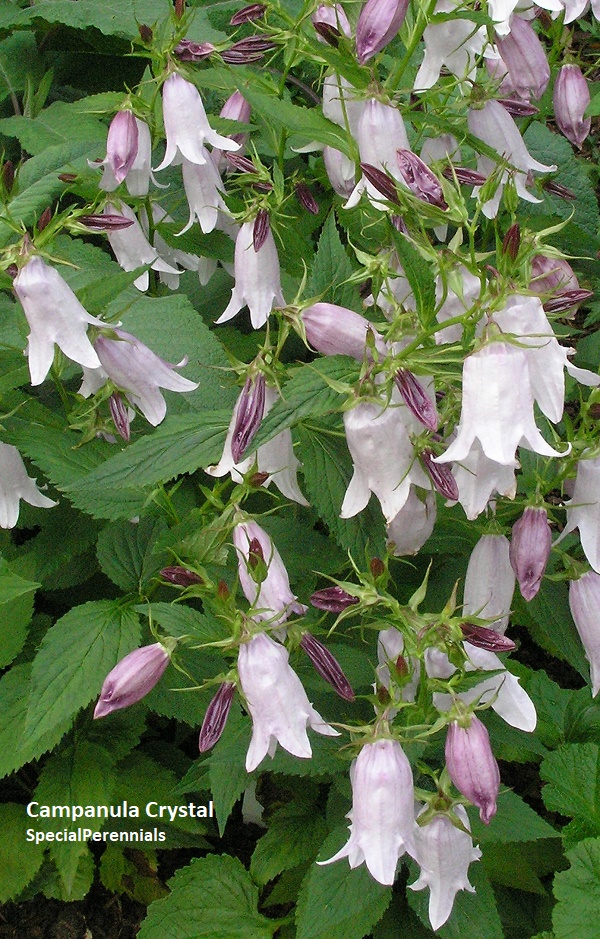 Lovely pale amethyst bells giving an effect like Lalique glass. About 1-2ft / 30-60cm tall. Slowly spreading. Flowers in early summer and then again in August. We grow her in light shade
Campanula Elizabeth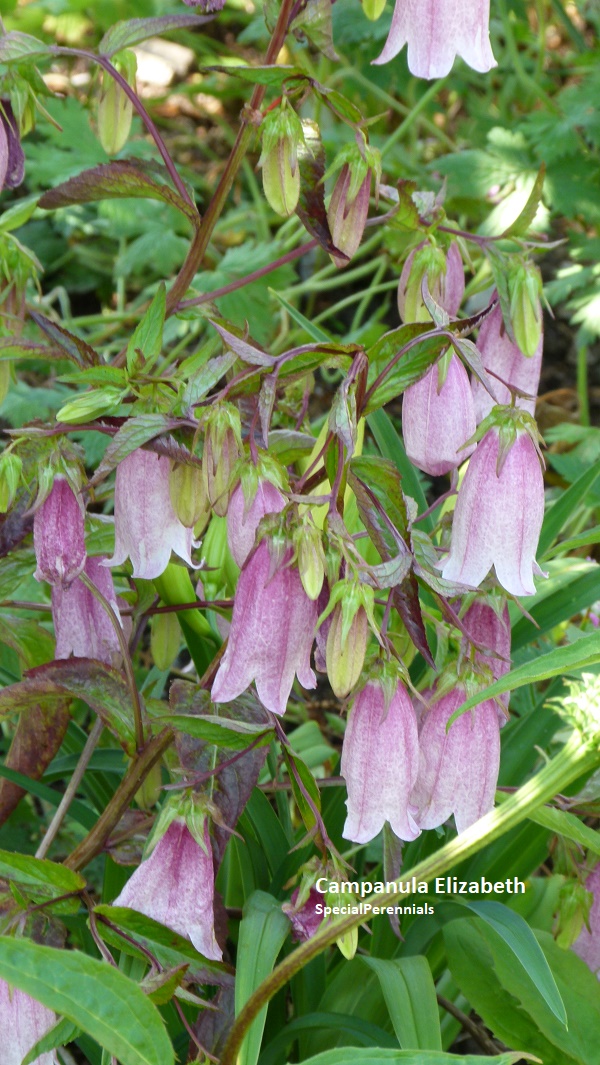 Long, dangling bells on branching 2ft / 60cm stems. Sun or light shade, not too wet.
Campanula lactiflora Prichard's Variety
Violet-blue flowers on 4ft / 120cm plants through the summer.
RHS Award of Garden Merit
Campanula Sarastro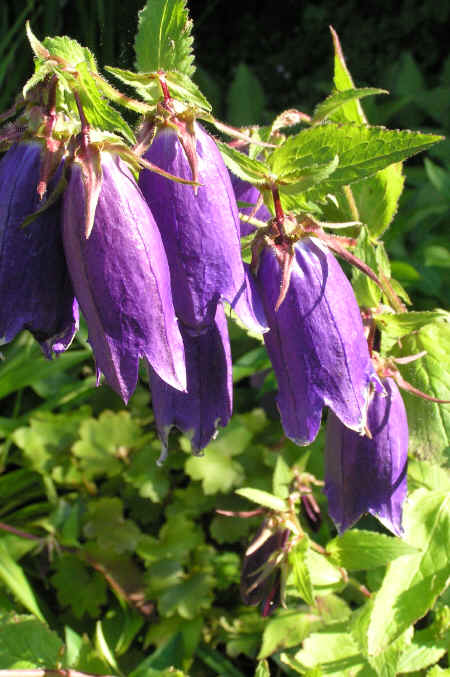 Lovely waxy blue bells. The purple buds have an almost crayon-like surface. The flowers are held in good sized clusters on 60-75cm stems. Tolerates hot sun but performs better in light shade. Longer bells than Kent Belle.