Cephalaria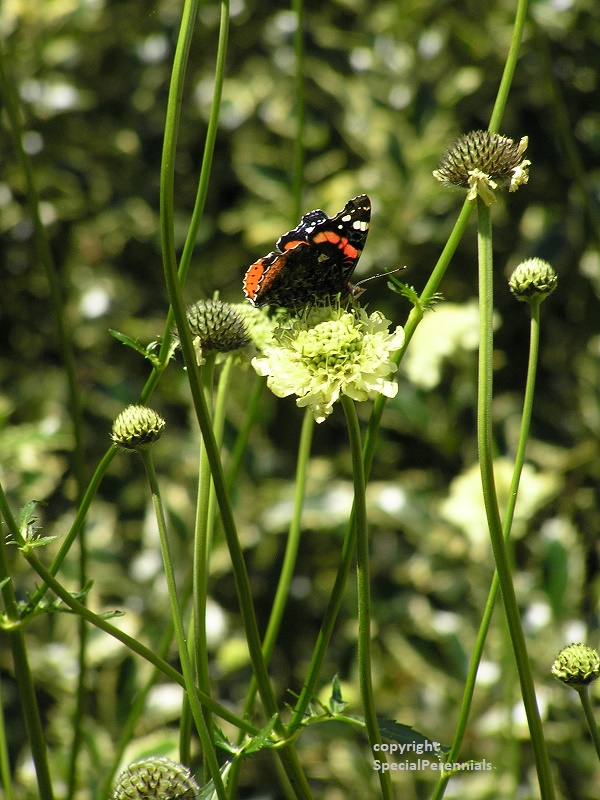 Basic Facts:
Common name: Giant Scabious. A member of the Dipsacaceae (Teasel) family
Tall plants with pincushion flowers that attract bees and butterflies.
Garden Use:
The stems are tall but airy and "see-through" arising from a rosette of divided leaves making them good for both the back of the border and as "spot plants" to add height nearer to the front of a planting.
Wildlife Interest:
Absolutely brilliant for bees, hoverflies and butterflies.
Finches will eat the seeds in autumn.
Cut Flower Use:
They make good cut flowers.
Cultivation:
Good in most soil type and best in either sun or light shade - although we have grown them in heavy shade as well. Like most members of the this family they prefer limy soils but do exceptionally well on our slightly acid sand.
They probably won't like waterlogged soils in winter.
Propagation:
We grow our mainly from seed although occasionally we will divide a large clump. Divisions do succeed but can take some time to establish. They will self seed if seed heads are left on particularly if there is a gravel path at hand to act as a seedbed. They can also be grown from root cuttings.
Pests and Diseases:
None really!
History:
The name comes from the Greek kephale meaning "head" from the shape of the buds. Mainly from the Caucasus and Alpine regions.
Cephalaria gigantea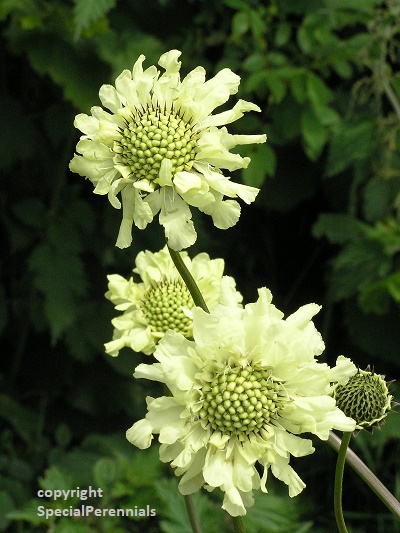 Long, strong flower stems reach 5 - 7ft / 150-210cm tall. Flowers are a more buttery cream colour. Flowers June - end July. May repeat in September if cut back after their first flush.
Very attractive to bees and butterflies.
Common name: Giant Yellow Scabious.
Price £5.00 (9cm pot)