Cirsium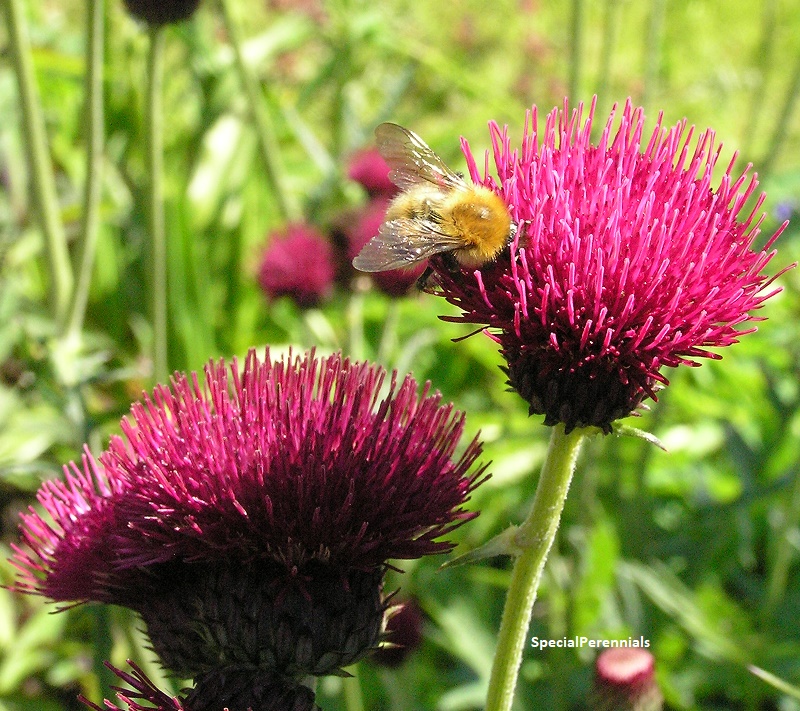 (Common Name: Thistle) Not all thistles are weeds! Ours are well-behaved and lovely additions to the garden having attractive leaves and flowers that attract bees particularly. Seed heads can provide food for finches.
Most are accommodating, growing in most soils in sun or partial shade.
Members of the Asteraceae family and the Cynareae tribe relating them with the Artichokes and Cardoons (Cynara).
Cirsium rivulare Atropurpureum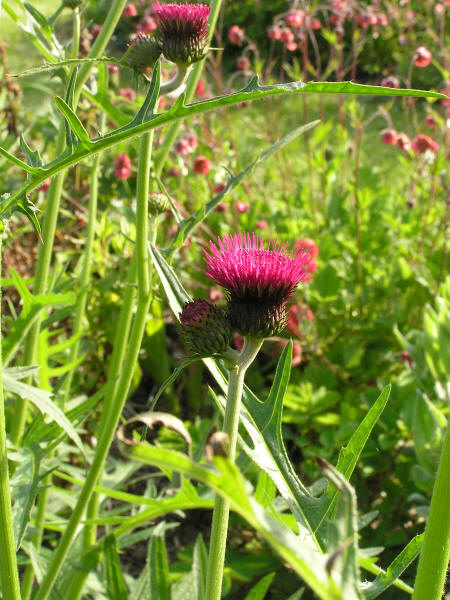 Grows tall flower stems (3-4ft) with clusters of wine purple flowers in flushes throughout summer. The large leaves form a rosette spreading about 2 1/2 feet. Good for bees but is sterile so won't self seed. Performs best in a fairly moist soil - the epithet rivulare means "from the stream side".
Cirsium rivulare Atropurpureum in our garden with Geum rivale Leonard's Variety