Coreopsis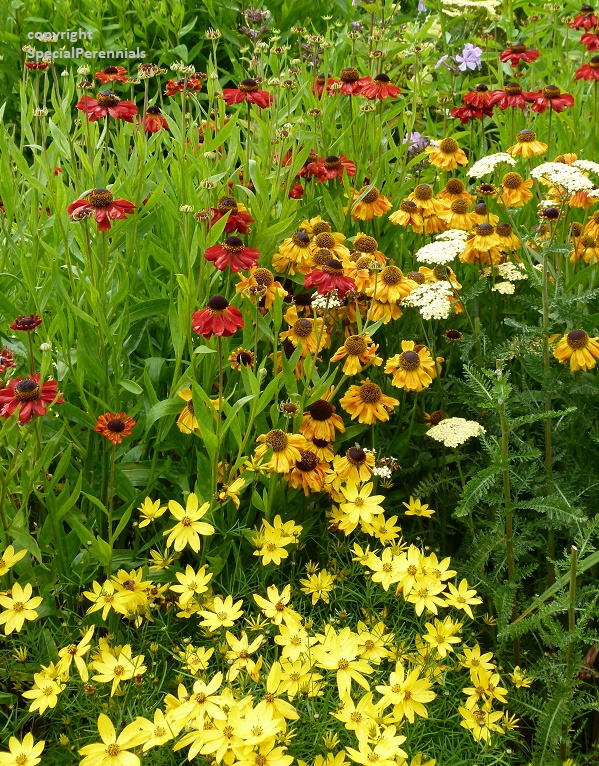 Common name: Tickseed - the seeds are shaped like a tick.
Unsung stalwarts of the border that flower for ages is deadheaded. They like a sunny spot and soil that isn't boggy. The verticillata types will grow in dry soils quite happily. Deadheading is essential and I find that a quick clip all over does the job. This results in no flower for a couple of weeks but is easier for a busy gardener than cutting each off individually.
The verticillatas are long-lived and spread quite slowly to form small clumps and can be propagated by division.
Coreopsis are members of the Asteraceae family.
Coreopsis verticillata Zagreb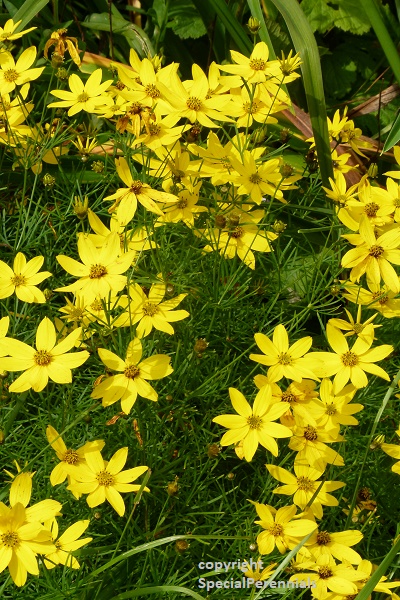 Fresh green leaves and bright yellow flowers - similar to the straight species but shorter at only 1ft tall in flower.
RHS Award of Garden Merit
£5.00 (9cm pot)