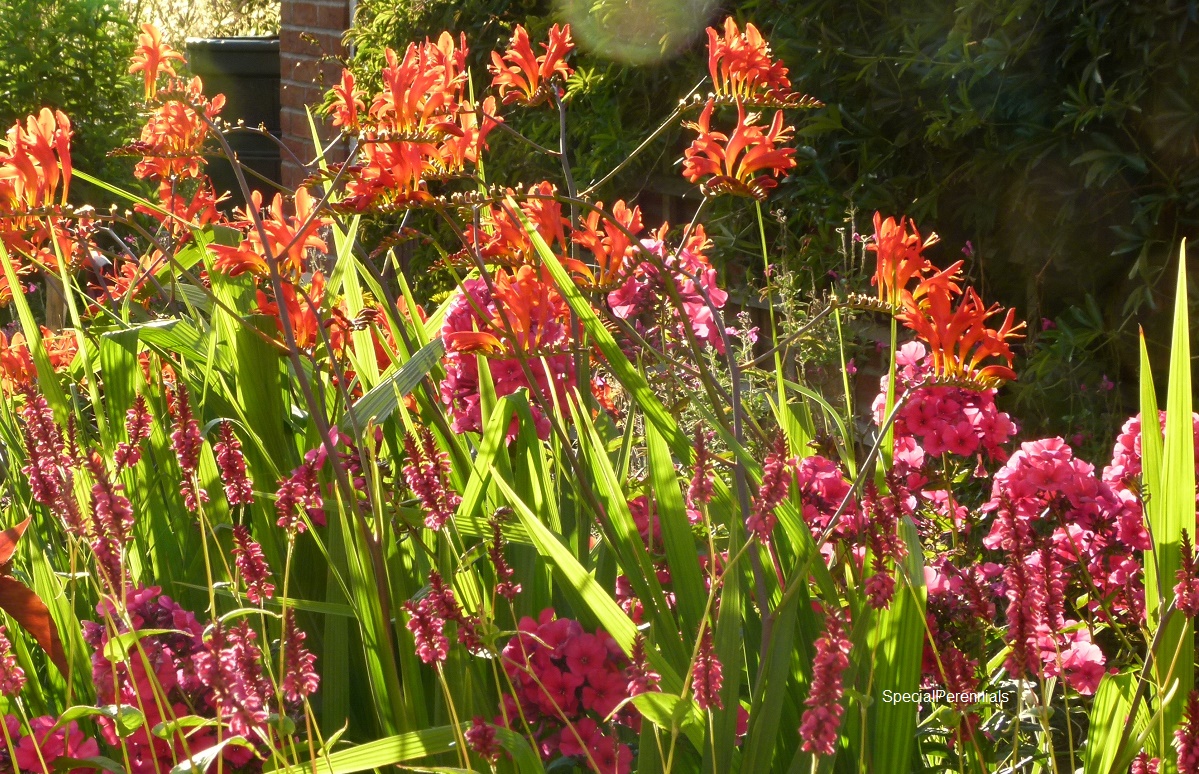 A bold combination in our garden of Crocosmia Lucifer above Phlox Glow and Persicaria Clent Charm
Crocosmia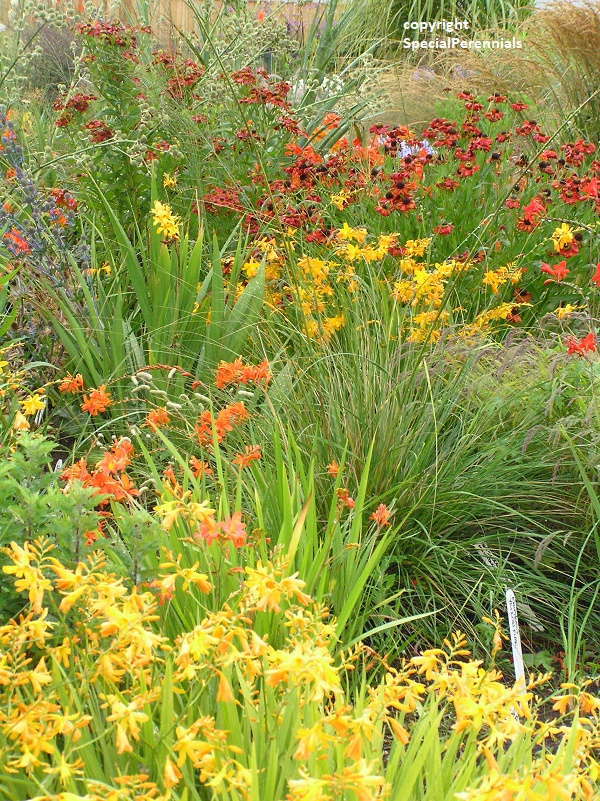 (Common Name: Montbretia)
Lively plants with sword-shaped leaves and bright flowers along stiff stems in late summer. The plants grow form chains of corms and will spread, although the cultivated varieties are not invasive like the species. Some of the very large flowered types are only just hardy, but we have selected some tough types for most garden situations. They grow surprisingly well in shade and will cope with very hot sunny positions provided they do not dry out completely.
Propagate by division in Autumn (preferred) or Spring. Remove seed heads in early winter to avoid the odd self seed as these won't come true to type.
Crocosmia are members of the Iridaceae (Iris) family.
Crocosmia Bressingham Beacon
Fairly early for a Crocosmia with orange flowers with red patterning. Very much admired in our garden.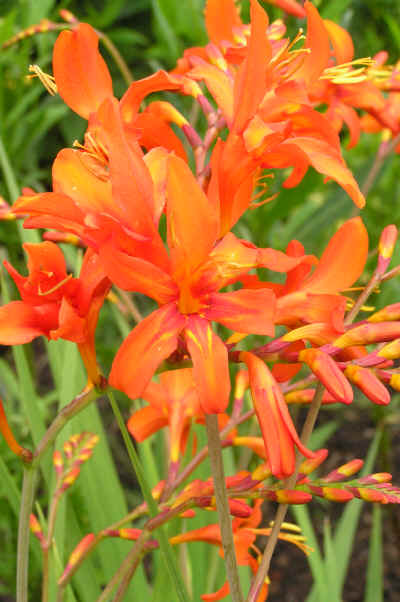 Crocosmia Columbus
Reasonably short with large yellow flowers with red markings. RHD Award of Garden Merit.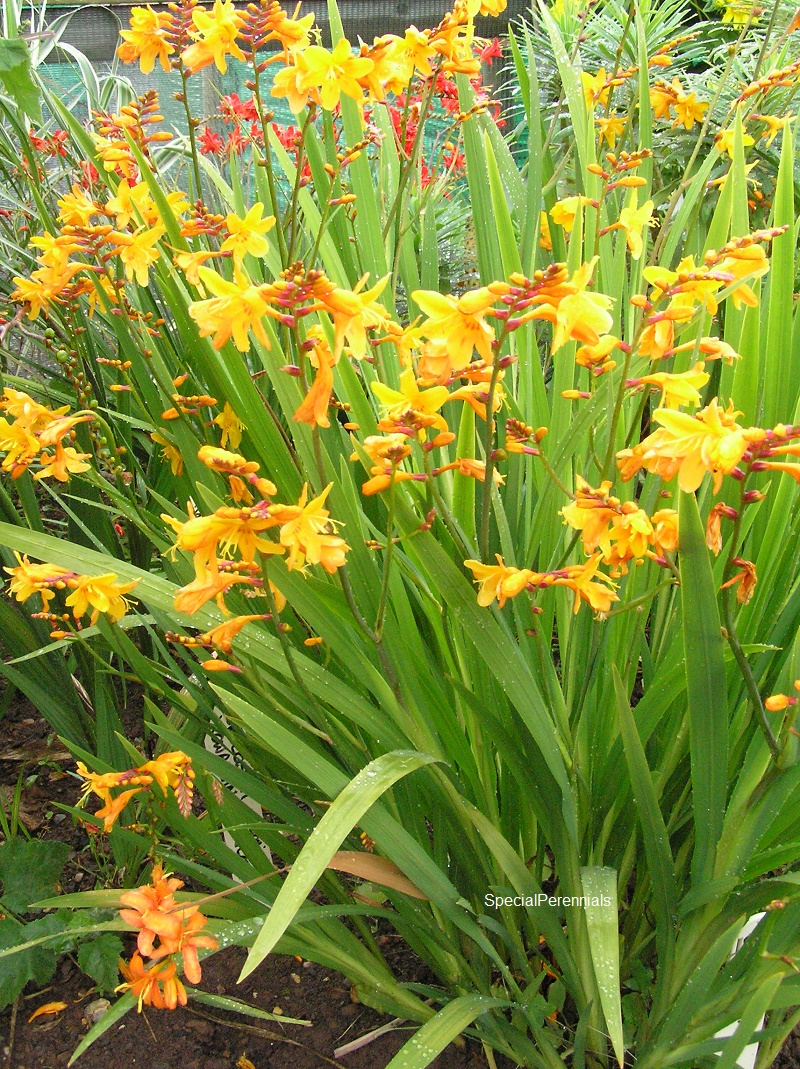 Crocosmia Culzean Pink
It does have a peachy pink shade to it! 1ft 6in / 45cm tall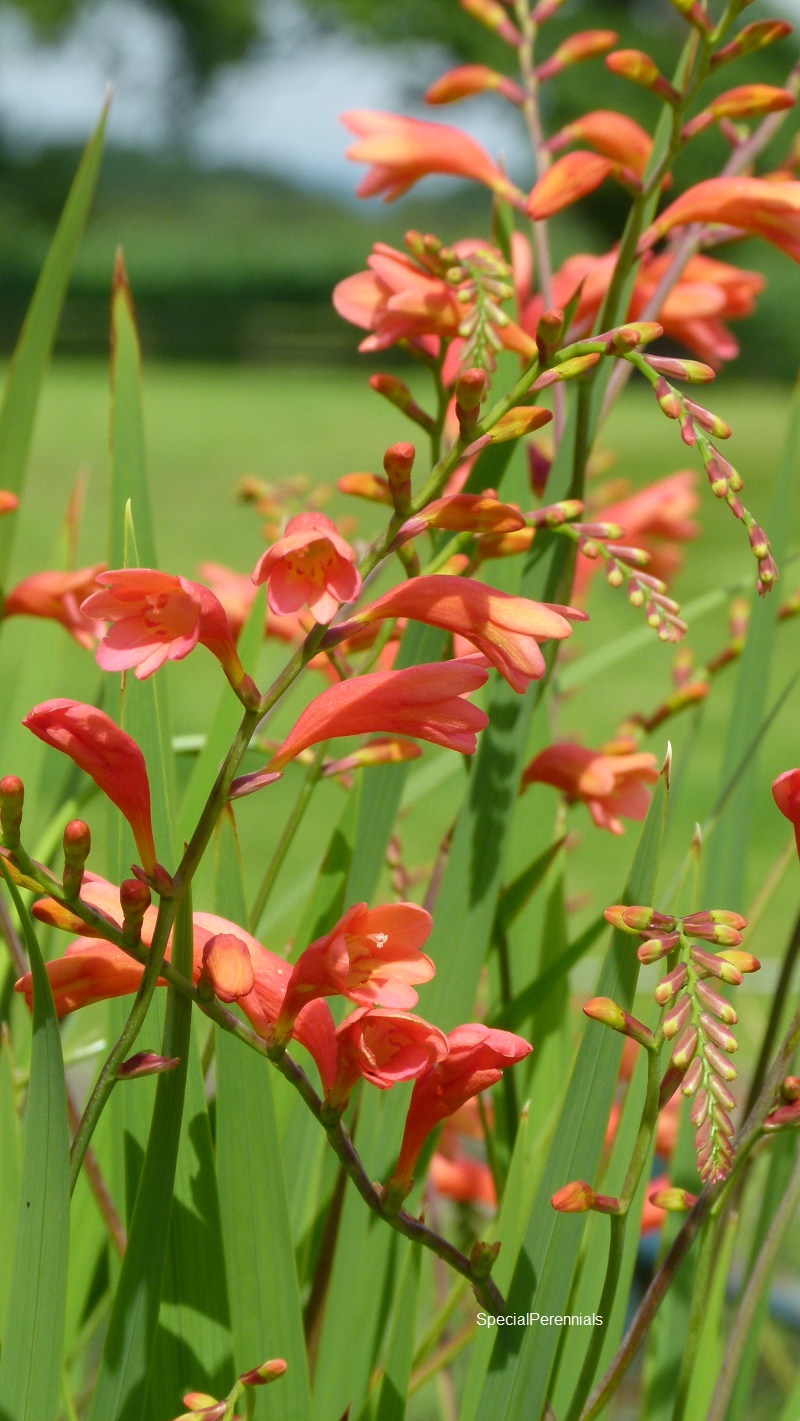 Crocosmia E.A. Bowles
Tubular flowers with red-orange-yellow shaded petals.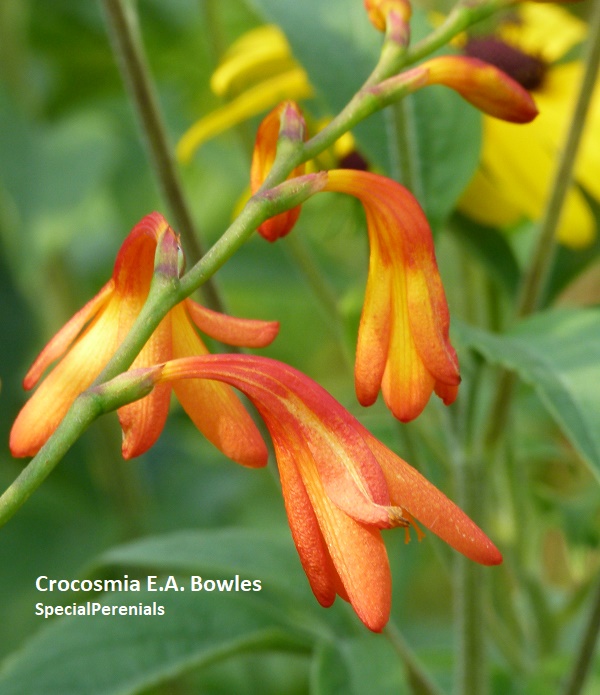 Crocosmia Firebird
Like a shorter "Lucifer" and a little later into flower. 2ft-2ft 6in / 60-75cm. A little devil!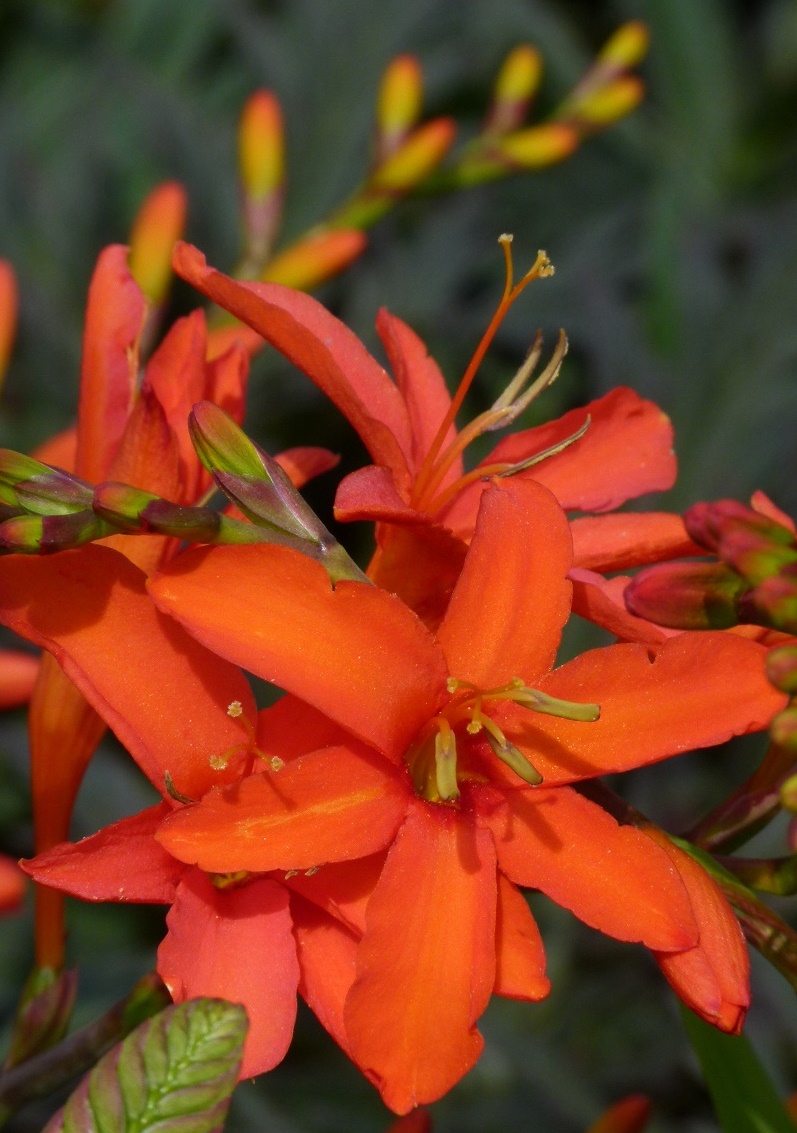 Crocosmia Firejumper
Short variety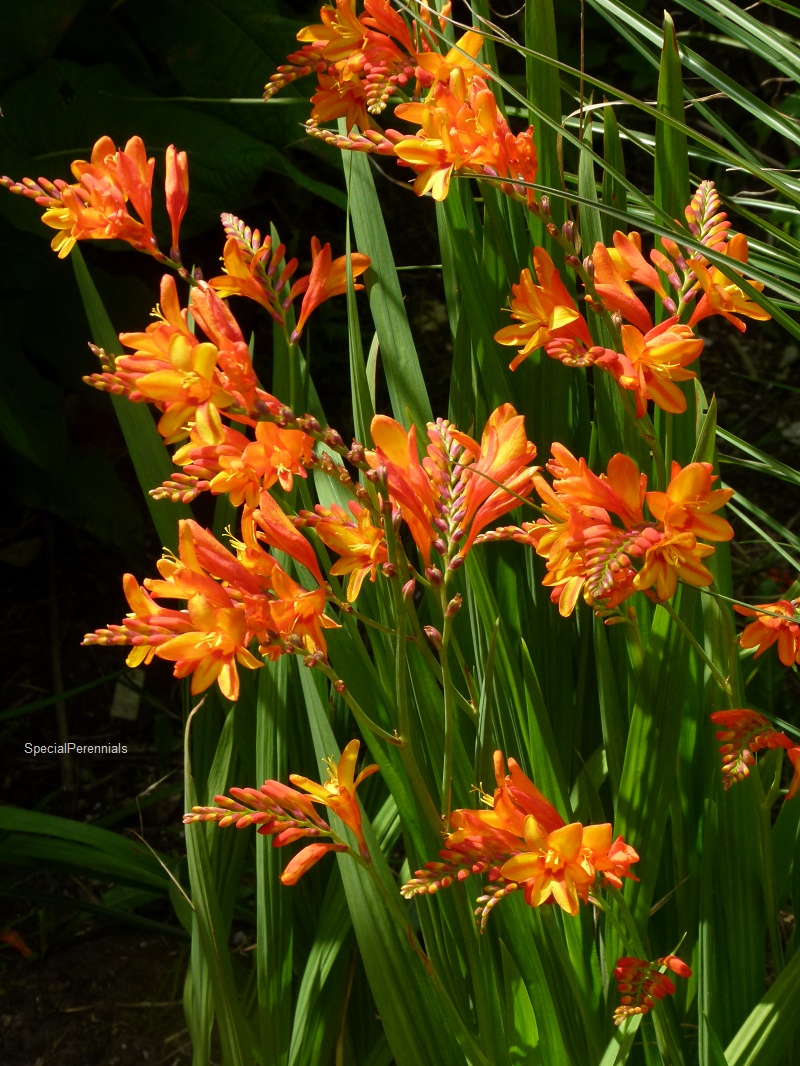 Crocosmia George Davison
Yellow flowers from orange buds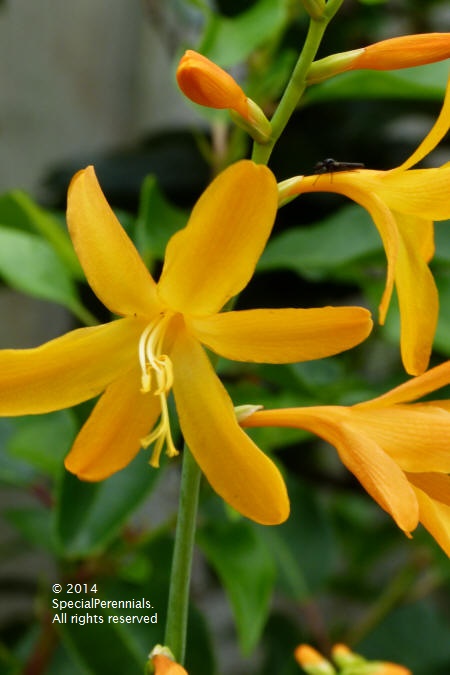 Crocosmia Gloria
Dwarf variety!
Crocosmia Hellfire
Devilishly dark smoldering red. About 2ft / 60cm tall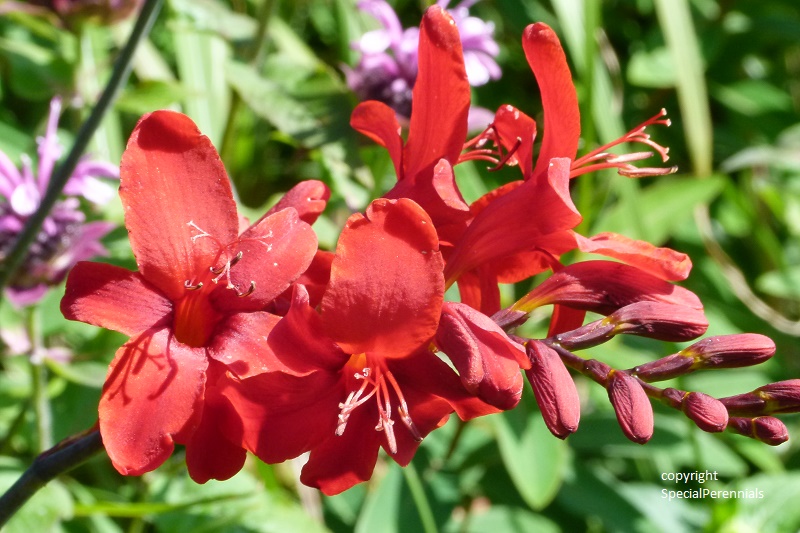 Crocosmia Lucifer
One of the best known and loved Crocosmias. 4ft / 120cm tall and early to flower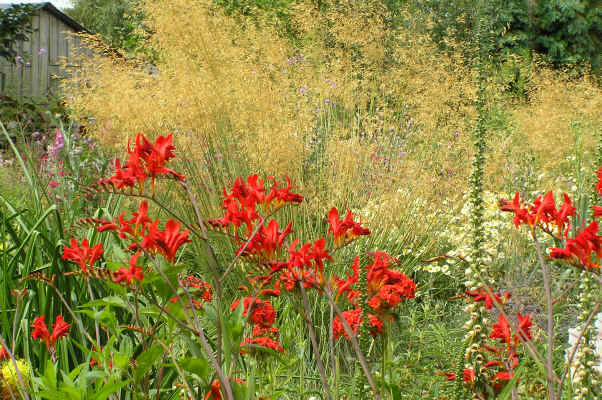 Crocosmia Morning Light
Lovely, fairly short varieties with pale yellow flowers.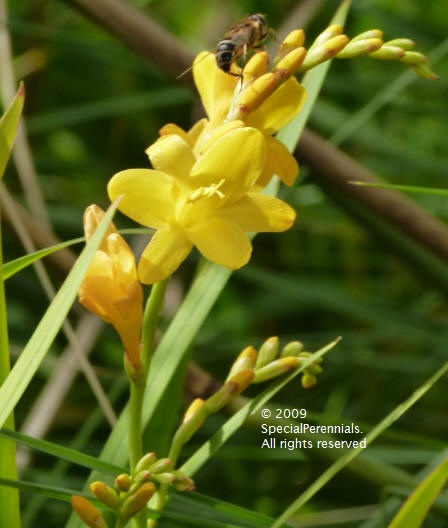 Crocosmia Paul's Best Yellow
Large pure yellow flowers.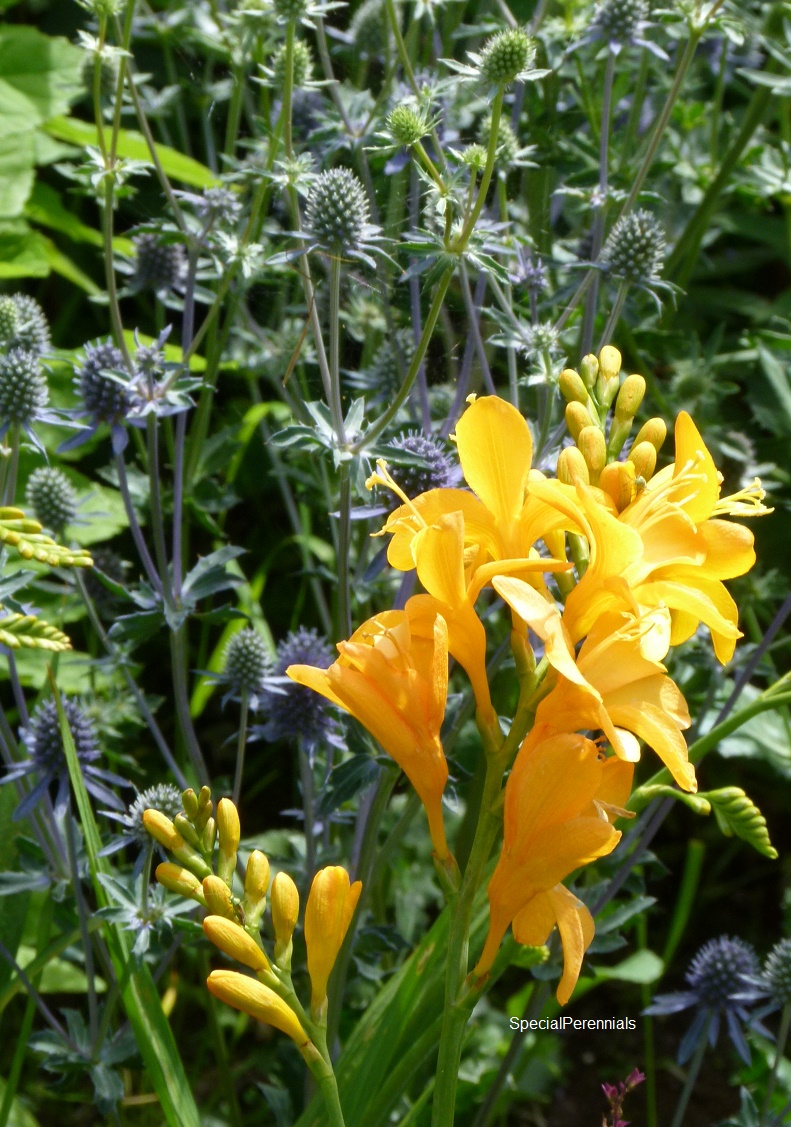 Crocosmia Prometheus
Stunning big, deep gold flowers with red eye pattern. Rare variety.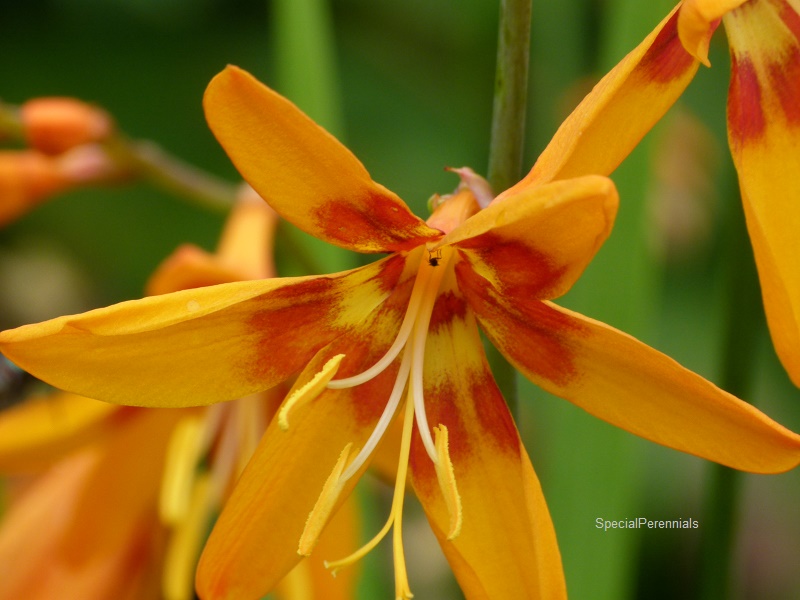 Crocosmia Rowallene Orange
Tall with pleated leaves. Large panicles of flower in August and September.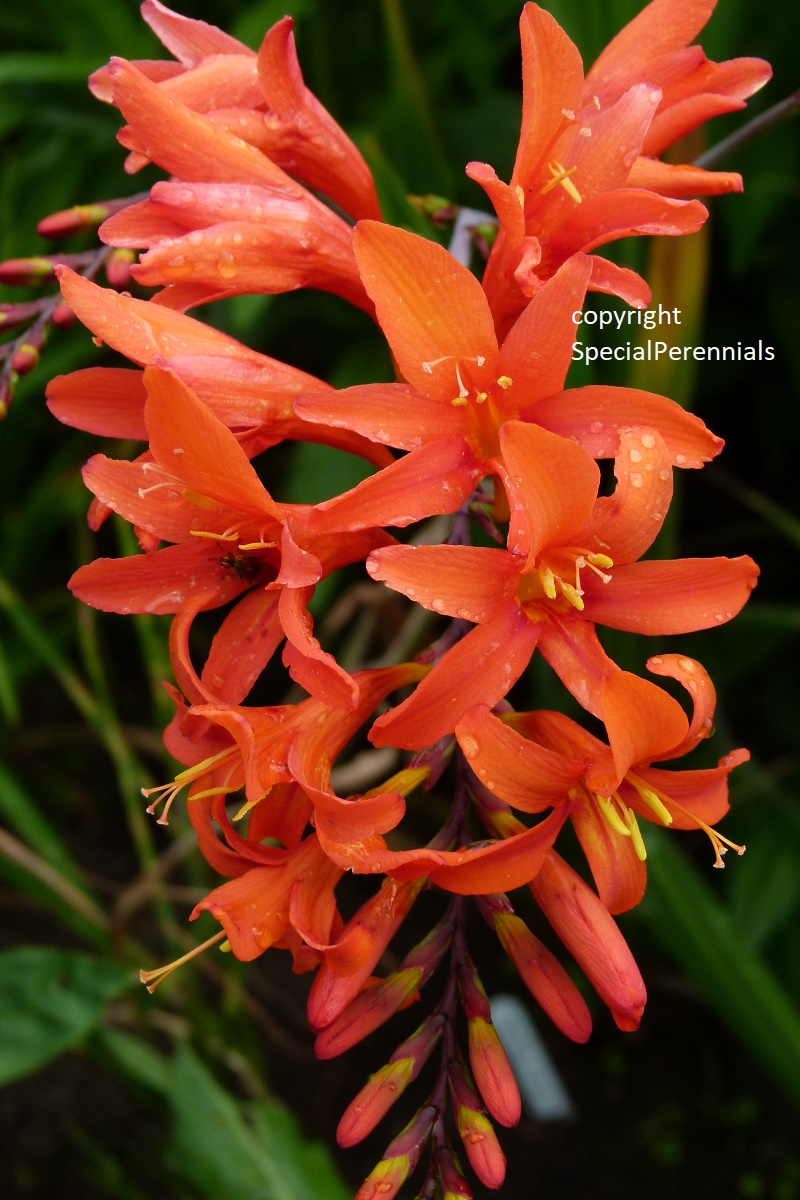 Crocosmia Rowallene Yellow
Tall, pleated leaves. Really impressive heads of flower in a rich, golden yellow. Very rare variety.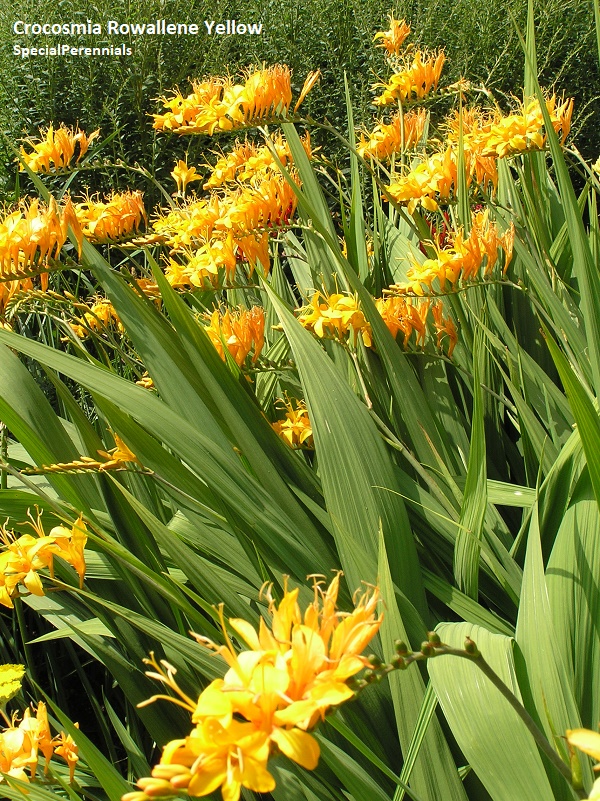 Crocosmia Solfatare
Short variety with bronze leaves in summer.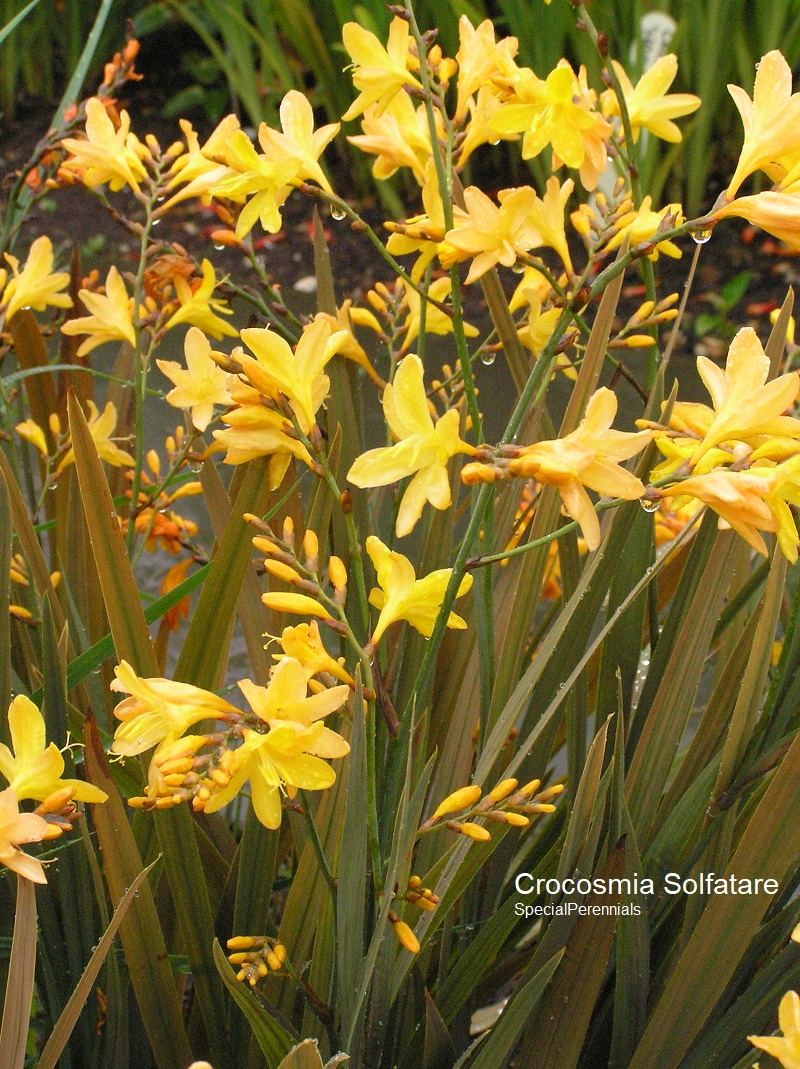 Crocosmia Sulphurea
Short (about 1ft / 30cm tall) with pale yellow flowers in August and September.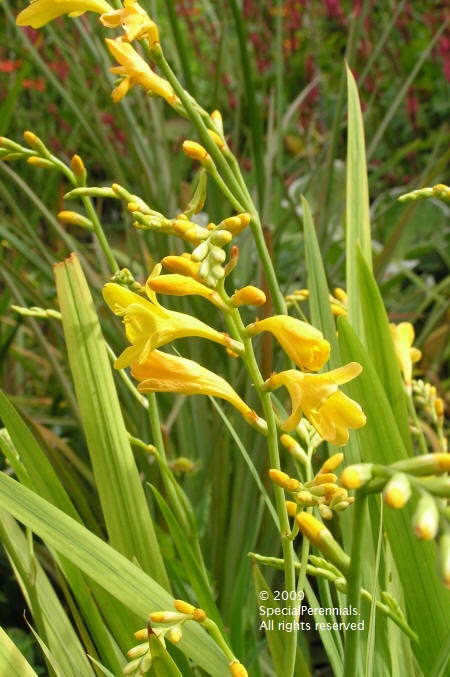 Crocosmia Tiger
A shortish (1ft 6in / 45cm) variety with pale striping orange and gold flowers fairly early in the crocosmia season. Rare variety.