Echinacea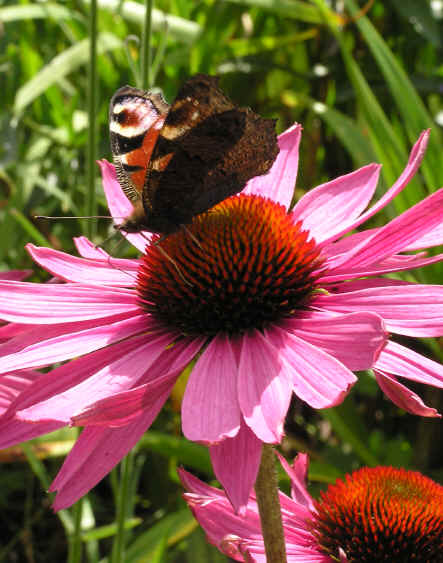 (Common Name: Coneflower).
With growth in popularity of prairie style and naturalistic planting coupled with the release of a new range of colour breaks Echinaceas have come to the fore.
They are neat plants forming clumps of tongue-shaped leaves and bearing rayed flowers with a large central cone on stiff, self supporting stems. The cones are filled with honey-scented nectar and attract every bee and butterfly in vicinity. They flower for a long period between July and October and go best in soil that has been enriched with compost.
Echinaceas sometimes need a year to become established and produce good quality flower. A good way to encourage plants to establish is to cut back flowering stems to the ground in September - you lose some flowers but the plants should bulk up more quickly.
All those we sell are very hardy unlike some of the new, coloured cultivars flooding the market.
Members of the Asteraceae family.
Echinacea pallida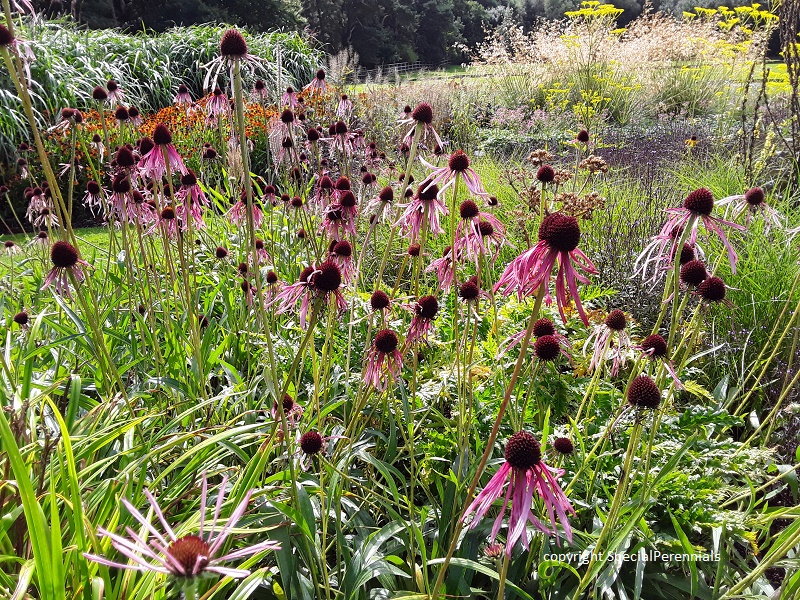 Elegant straight stems, topped with long, pink petals surrounding an darker, spiky cone. Looks wonderful as a spot plant or a large drift. About 3ft / 1m tall in our garden but with good living you could coax a bit more height from it.
As with all Echinaceas, well drained soil in winter is essential, a sunny spot is preferred, some space around whilst it gets it's roots down and the whole plant should be cut to the ground in early winter.
Grow lots, the bees and butterflies will thank you!
Price £6.00 (9cm pot)
Echinacea purpurea Bressingham Hybrids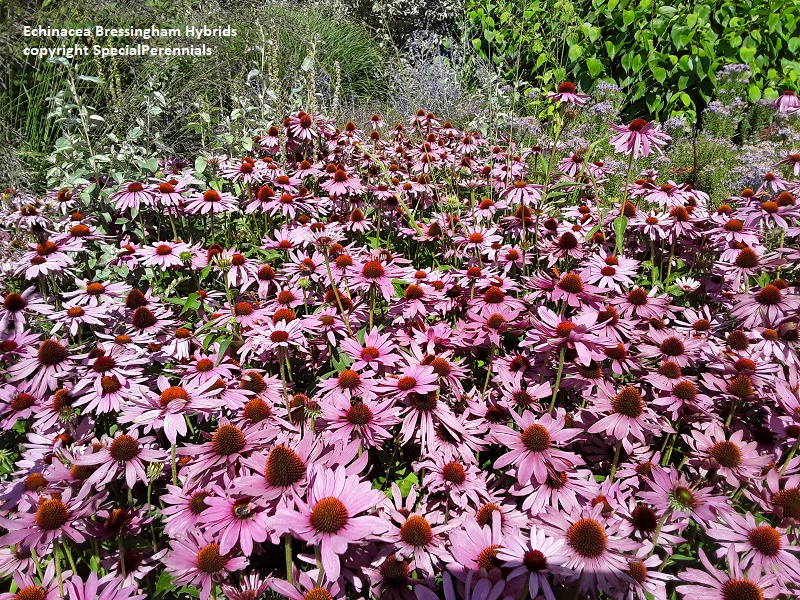 Large pink flowers with orange-brown cones. Hardier than modern hybrids and reliable in a sunny spot, well-drained in winter. About 2ft 6in / 75cm tall. Flowering Jul-Sep
Price £6.00 (9cm pot)
Echinacea purpurea White Swan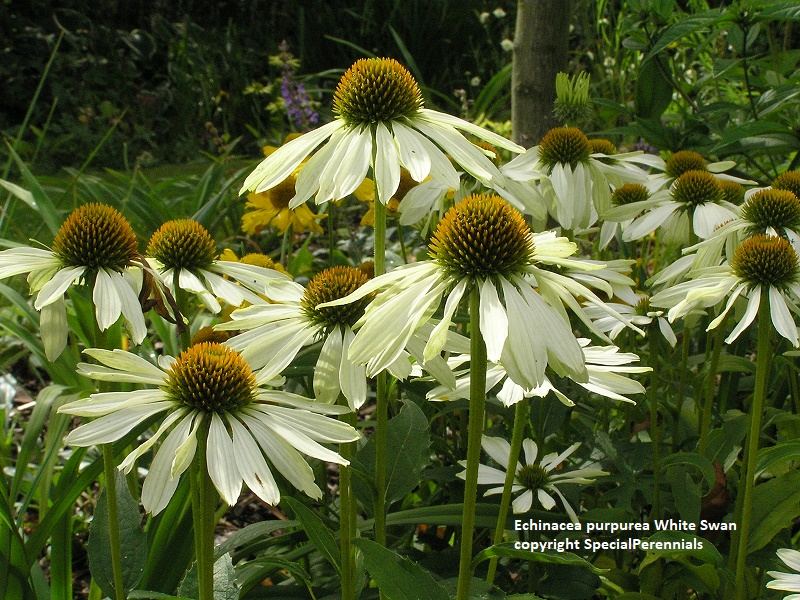 White flowers with dark orange cones. Shorter than other purpurea varieties and very reliable. About 2ft / 60cm tall. Flowering Jul-Sep
Price £6.00 (9cm pot)