Echinops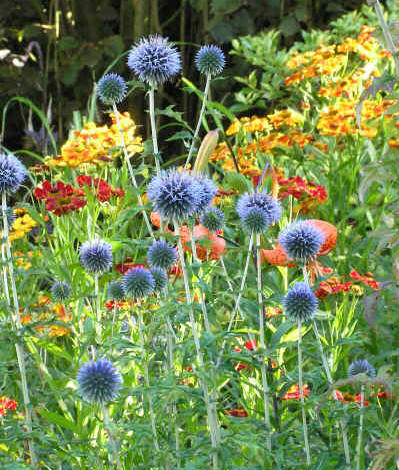 Perfect Partners Echinops ritro Veitch's Blue looks stunningly fresh and vibrant in front of Helenium Flammenrad and Lilium tigrum in our August garden.
(Common Name: Globe Thistle).
The name Echinops comes from the ancient Greek for "Hedgehog" and these are certainly spiny plants. The leaves are thistle-like although softer and white-backed. The flowers are held on long stems and are normally blue or white. sometimes blue in bud and opening to white.
The can be grown in sun or part shade and are very tough and forgiving.
The only problems I experience are that the hairs and spines can cause skin irritation - so wear gloves; and that the stem tips can attract rose aphid in early summer - spray, rub off or ignore.
They are irresistible to bees and butterflies
Members of the Asteraceae family.
Echinops Snow King.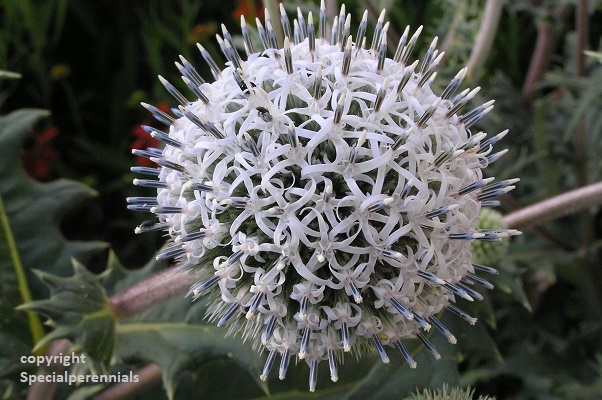 Snow white flowers. 3-4ft / 90-120cm tall. Flowering from July to September.
Price £5.00 (9cm pot) order now for spring delivery.