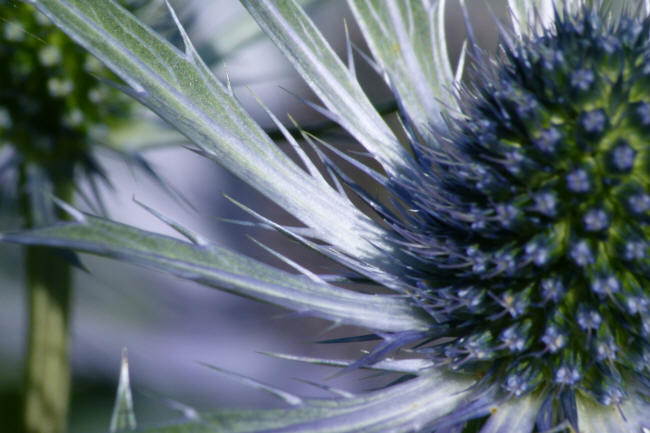 Eryngium
(Common Name: Sea Holly).
The common name should refer to one species in particular: Eryngium maritimum, which grows on beach edges, but it is now applied to the family as a whole.
Eryngium are varied genus that have in common thimble-shaped flower heads that are held on branched stems. All attract bees, butterflies and hover flies. They grow in a wide range of soils from very free-draining sand through to damp soils. Heights and flowering times vary.
Most can be propagated from seed, but named varieties won't come true. Otherwise divide in autumn (not always successful!) or plant root cuttings in winter.
A member of the Apiaceae family.
Eryngium agavifolium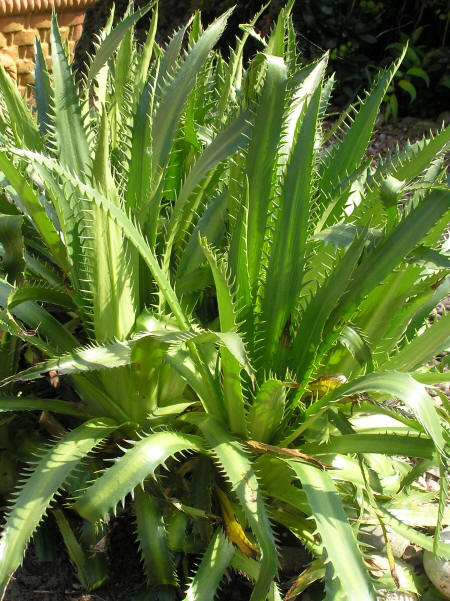 Rosettes with long, fleshy, dramatically spiky leaves and tall clusters of greenish-white flowers in summer.
Good in sun or very light shade. Gets to greatest size if kept moist in summer. 2ft - 4ft tall.
SOLD OUT MOre coming on
Eryngium bourgatii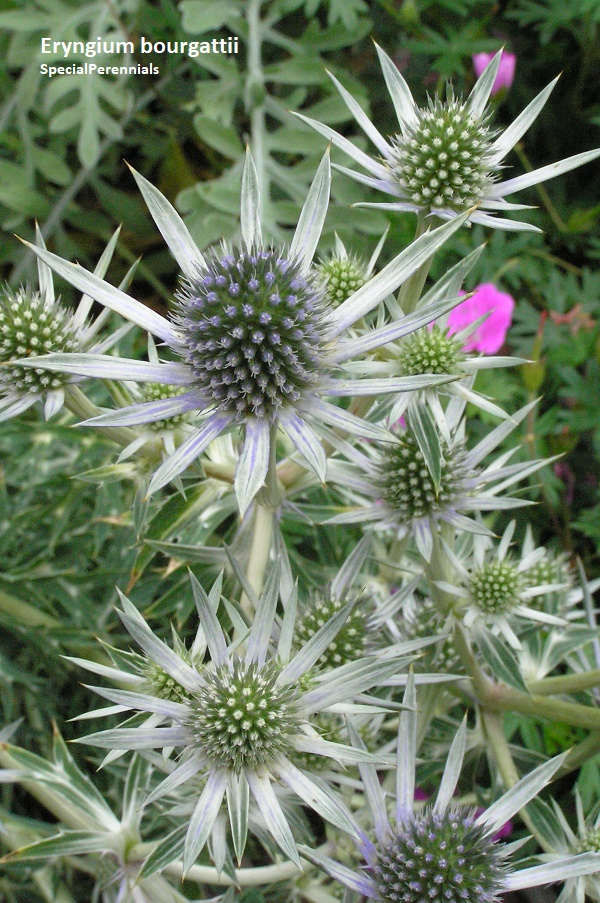 Low growing, silvery green leaves. Silver blue spiky flowers on 8in / 20cm stems.
Price £6.00 (9cm pot) Available soon.