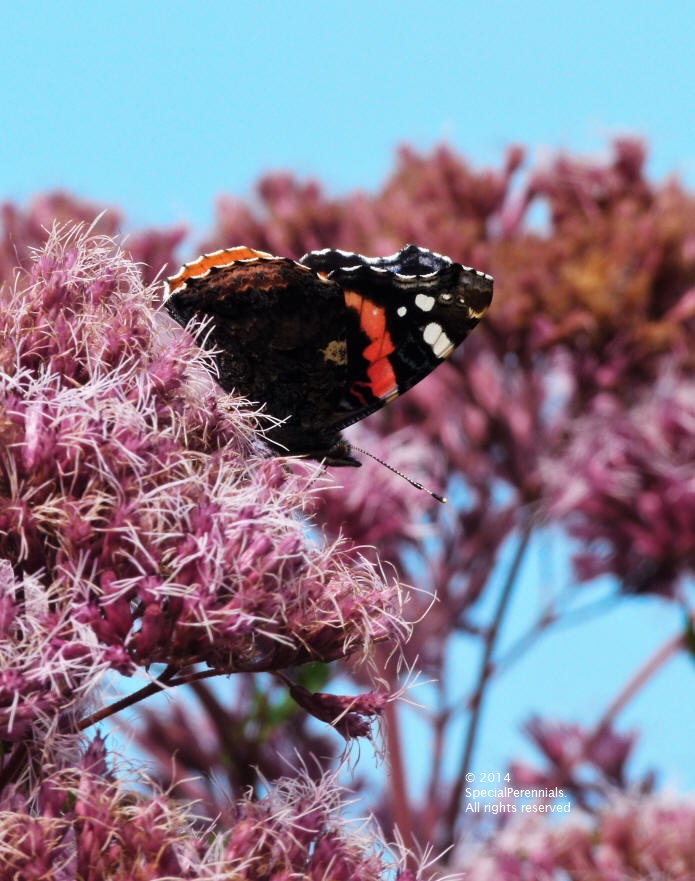 Eupatorium
(Common Names: Knitbone, Joe Pye Weed)
Tall imposing plants grown for their fine foliage and late summer / autumn heads of flower. Grow in damp soils for tallest plants. In our experience they grow well in dry soils but don't get so tall, nor spread so fast. Best with their heads in the sun. Slow to come through in spring so be patient
One of the best late flowers for bees and butterflies.
Propagate by division in Spring.
A member of the Asteraceae family.
Watch: Red Admirals flock to Eupatorium in late summer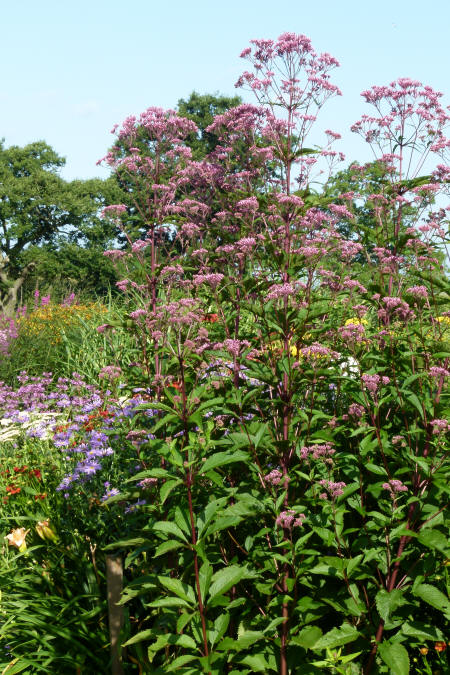 Eupatorium maculatum Atropurpureum
This variety has darker stems than the species and looks good at the back of the border. Fluffy pink flowers from late August onwards. Gets to 7ft / 210cm or more tall in moist soils, more like 5 - 6ft / 150 - 180cm in dry soils. Was previously E. purpureum etc.
In the wild he grows on chalky soils but does very well on my slightly acid sand.
Can be grown en masse at the back of the border or as a dramatic and architectural spot plant at the front of the border, especially at the end or on a corner where it forms a towering column of leaf and purple stems clothed with flower from top to bottom.
RHS Award of Garden Merit.
Price £4.50 (9cm pot) Available at plant fairs only. Mail order again in 2019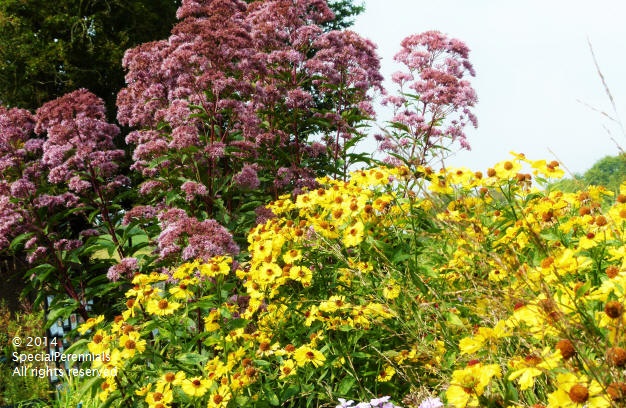 Above: Looking good with Helenium Bressingham Gold in September.