Eupatorium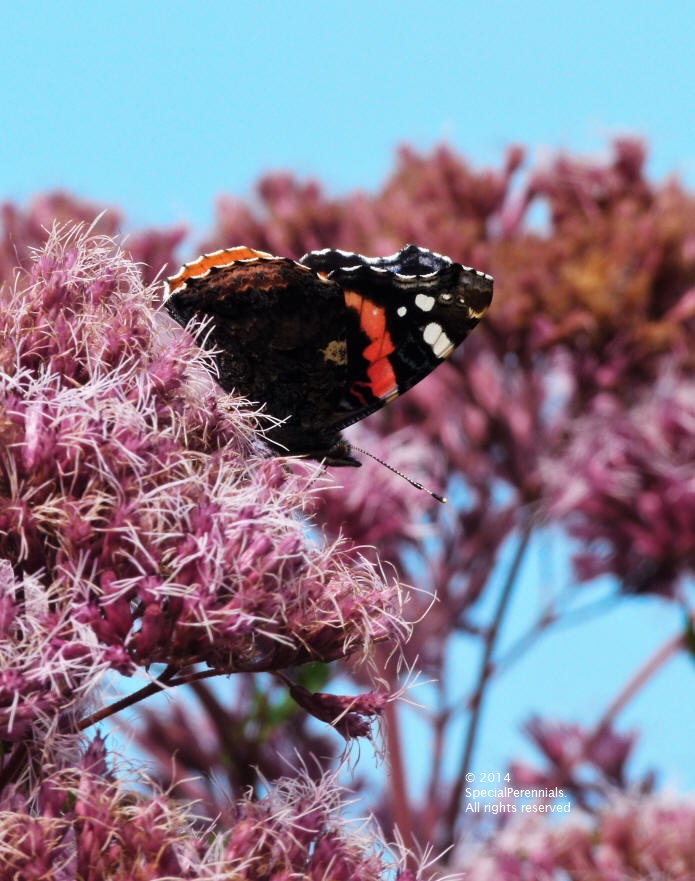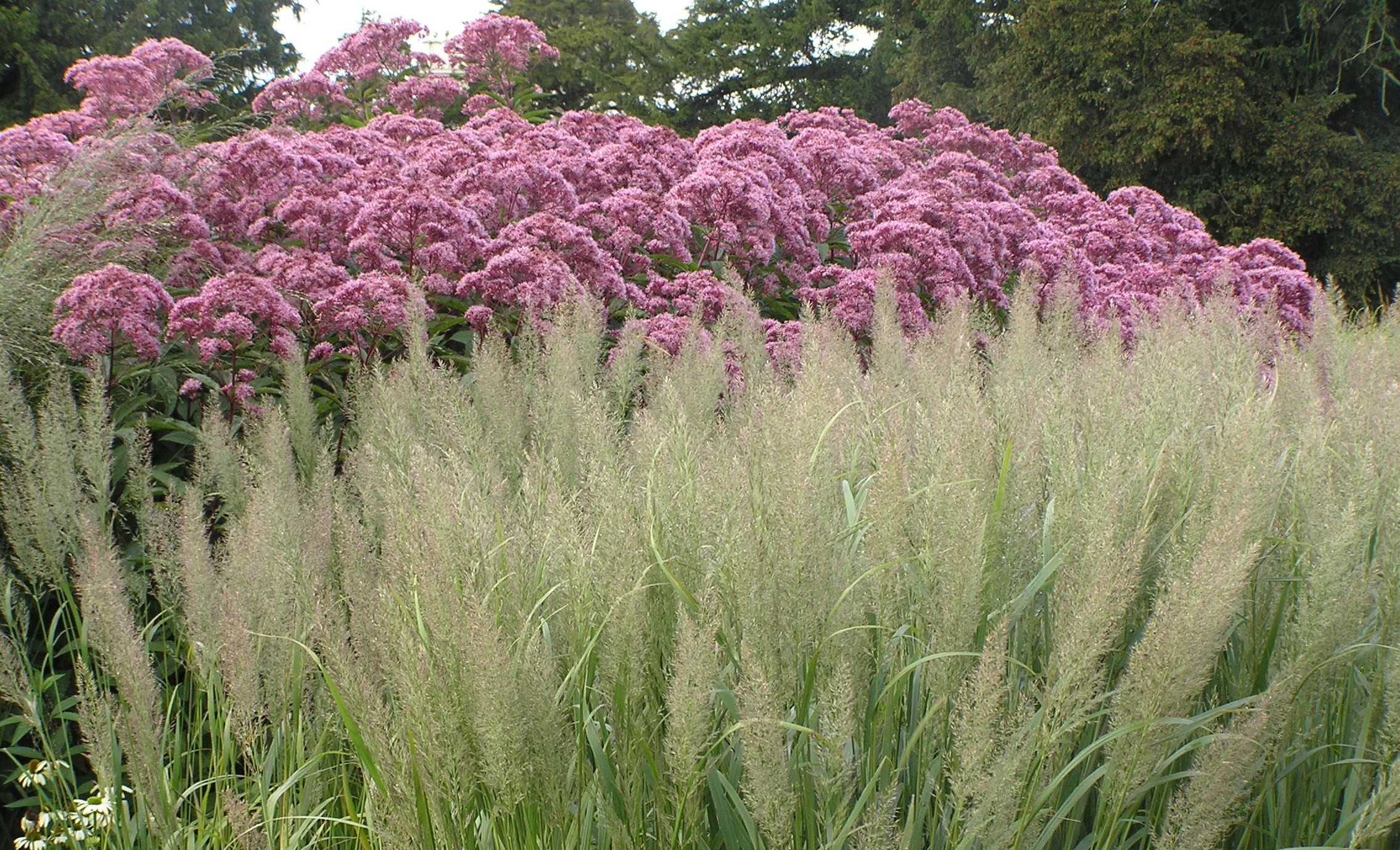 (Common Names: Knitbone, Joe Pye Weed)
Tall imposing plants grown for their fine foliage and late summer / autumn heads of flower. Grow in damp soils for tallest plants. In our experience they grow well in dry soils but don't get so tall, nor spread so fast. Best with their heads in the sun. Slow to come through in spring so be patient
Propagate by division in spring. The rootstock is quite hard and the divisions can look like dead sticks in early spring but little buds soon show.
We don't know of any specific pests. If you've got a sluggy garden then protect them until about 6" / 15cm tall.
A member of the Asteraceae family.
Eupatorium maculatum Baby Joe
Same large heads of purple-pink flowers but half the height to the species.
Price £6.00 (9cm pot) / £7.50 (1.5lt pot)