Euphorbia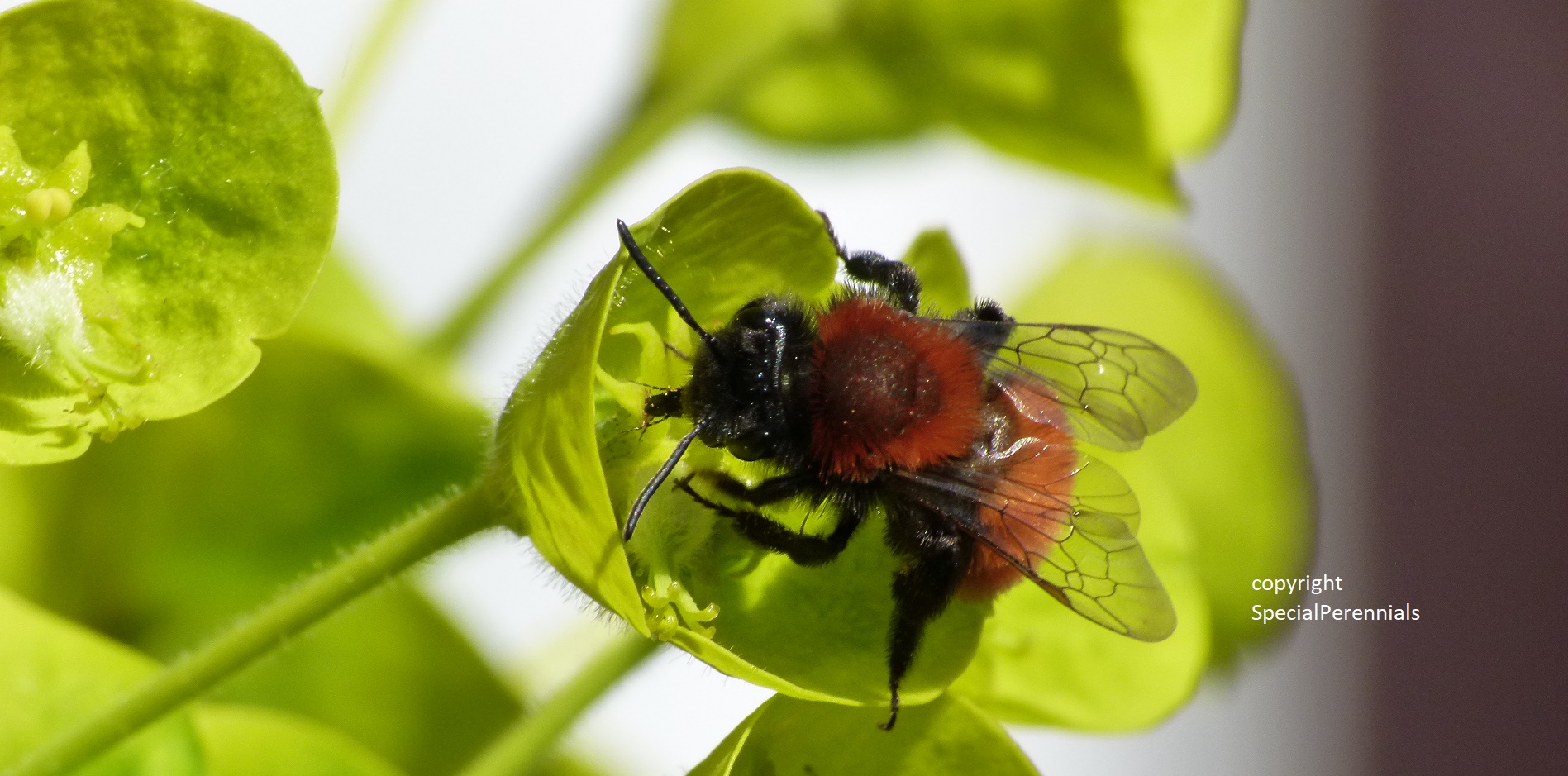 (Common Names: Spurge)
A massive genus of plants with everything from cactus like succulents to massive tree-like plants.
ALL EUPHORBIAS HAVE IRRITANT SAP THAT MAY CAUSE ALLERGIC REACTIONS. ALWAYS WEAR GLOVES AND KEEP AWAY FROM SKIN, MOUTH AND EYES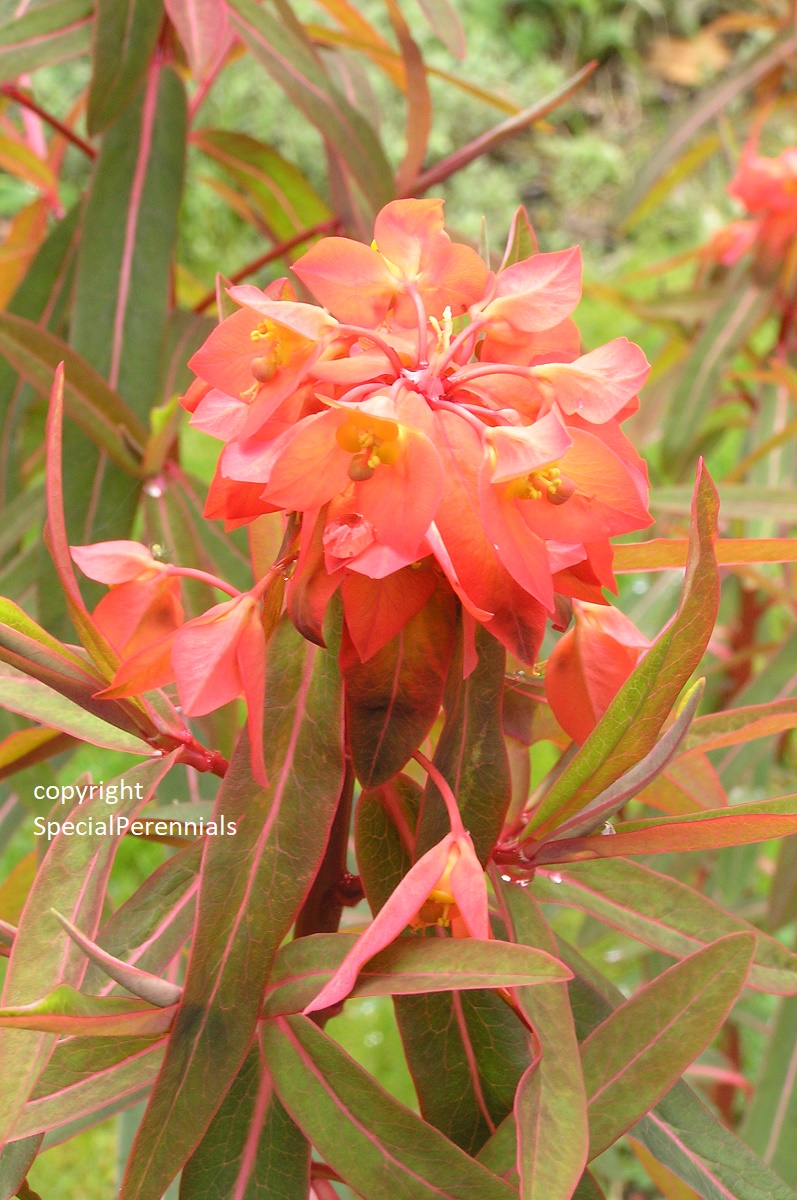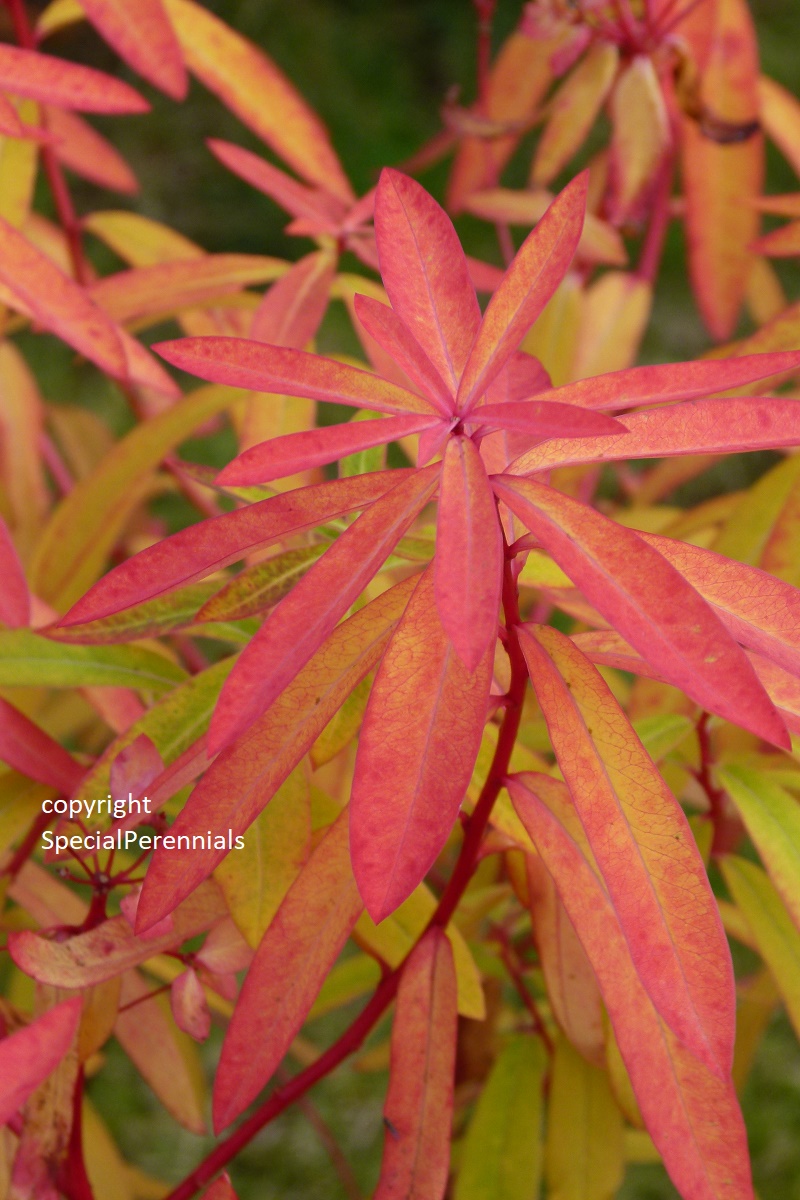 Euphorbia griffithii Fern Cottage
Great garden value with orange leaves and flowers in spring, and flaming autumn colours as well
About 1 - 2ft / 30-60cm tall depending on how fertile your soil is. Spreads to form good sized clumps.
Tough and easy.
SOLD OUT