Geum Bremner's Nectarine
Luscious nectarine-coloured nodding bells. A tough doer in the garden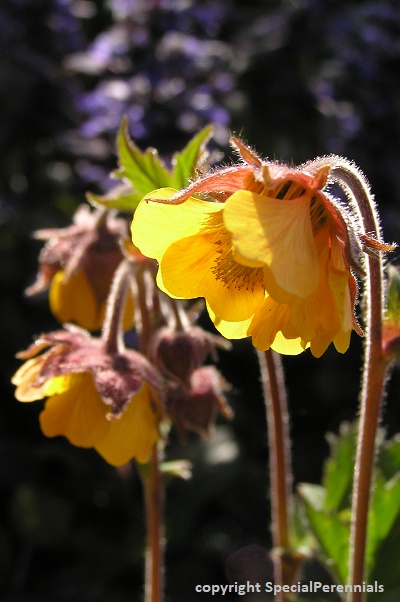 Geum Eos
Single, bright orange flowers, and golden leaves in spring make a stunning contrast.
It is very similar to the variety Ann which also has golden leaves.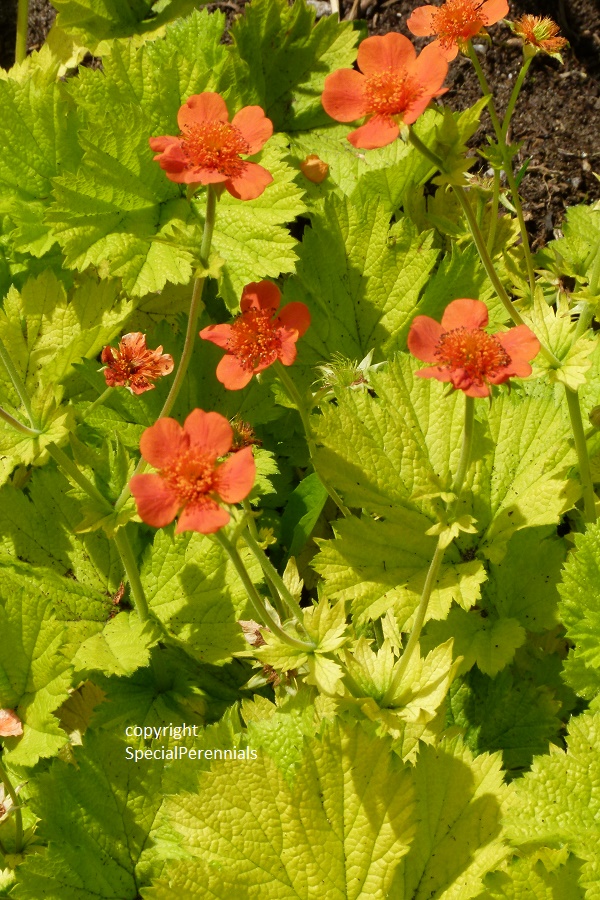 Geum Dolly North
Border geum with lovely dobule orange flower in summer. We are really please to be able to offer this favourite of ours again
1ft / 30cm mounds with flowers on longer stems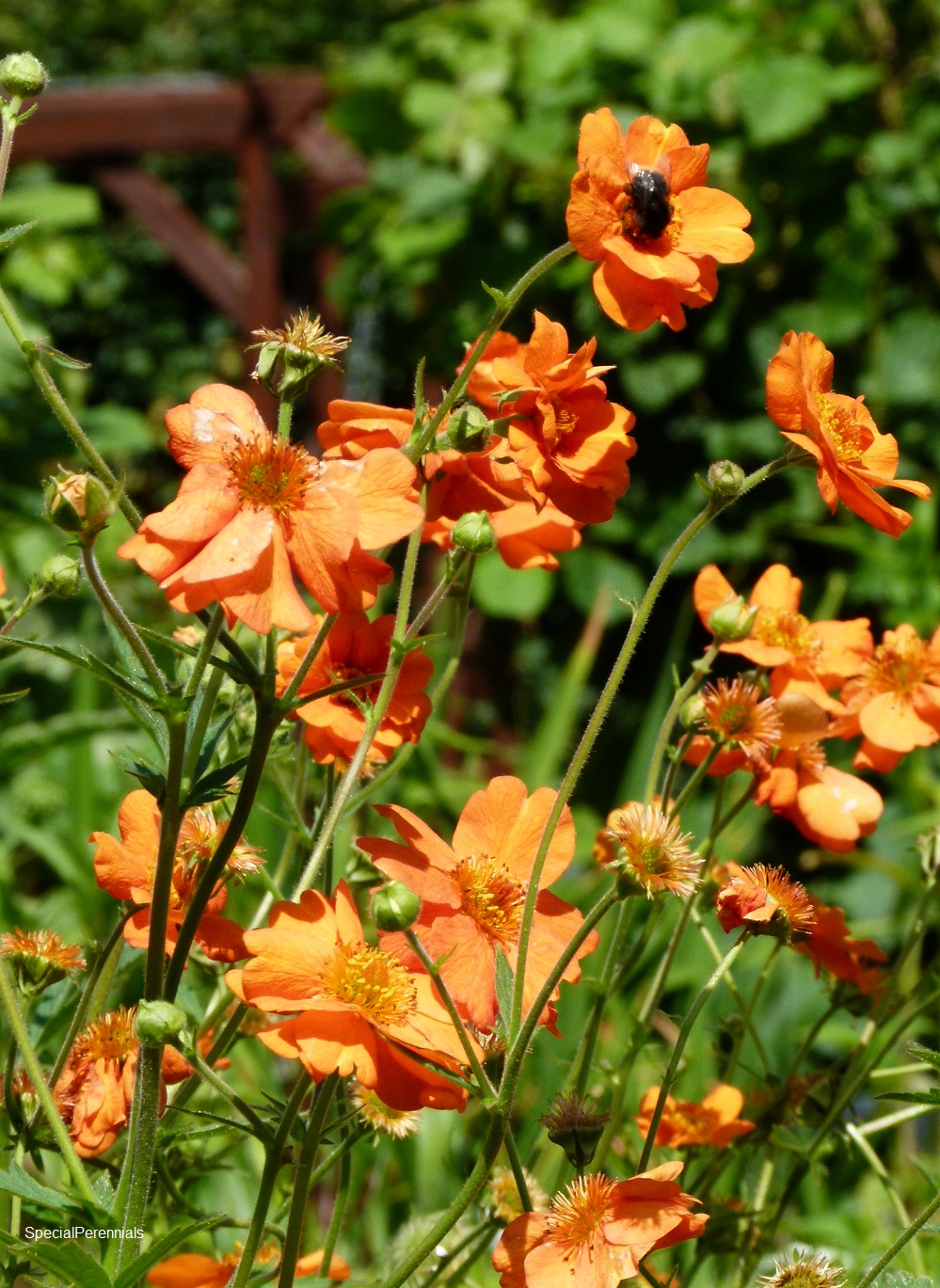 Geum Old Luv
A daughter of Geum Lissane.
Large amber flowers, nodding at first and then outward facing. 1ft / 30cm tall.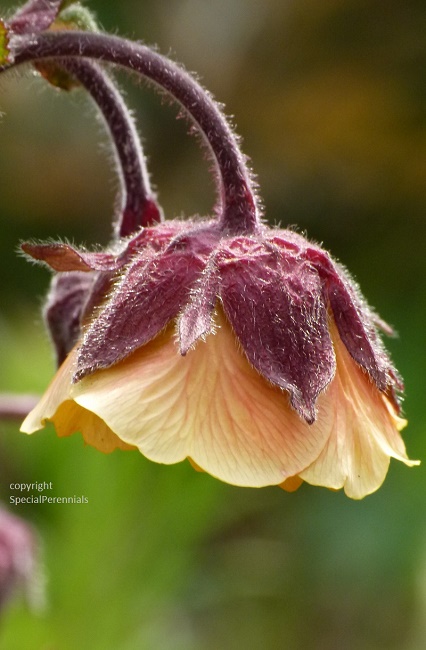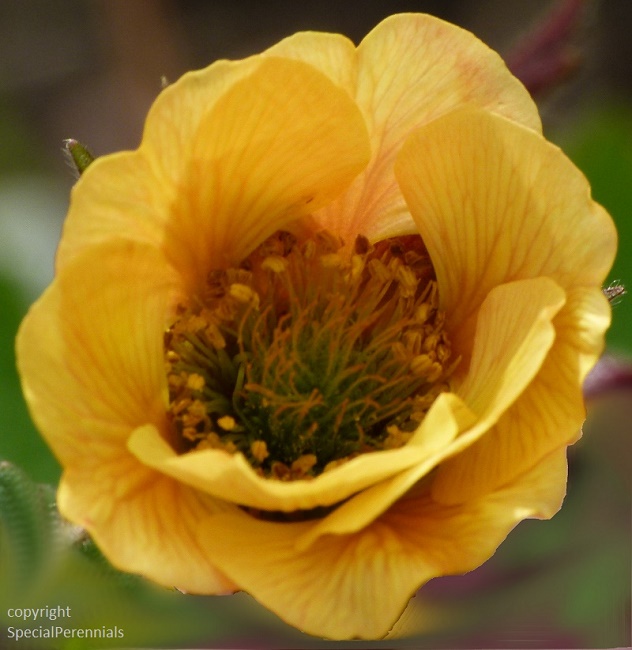 Geum rival Barbra Lawton
Flowers very like the wild rivale, but far more floriferous. Has survived for years in our garden in bone dry sand in full sun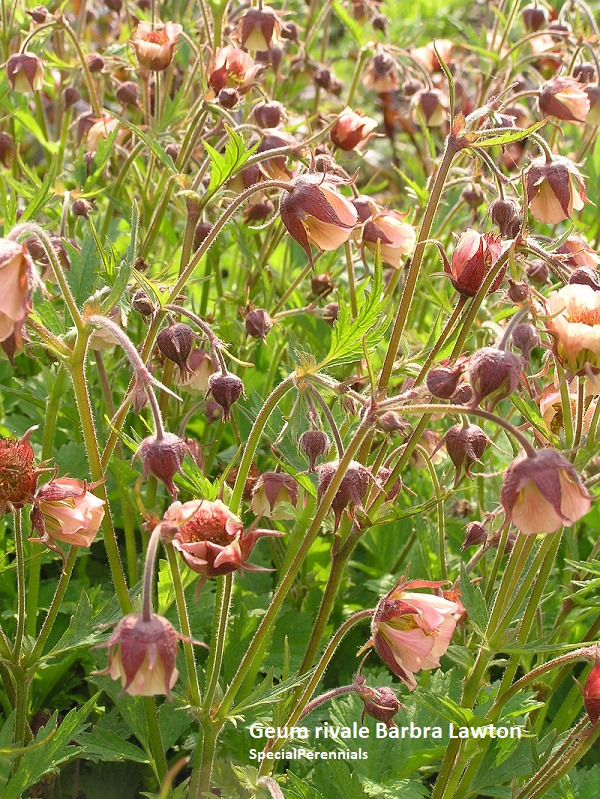 Geum Snowflake
This is the only pure white Geum we know. It has outward facing flowers and grows to about 9in / 22cm tall. It is quite a rare variety.
Like all rivale types this one prefers a moist soil but will make do with drier conditions.