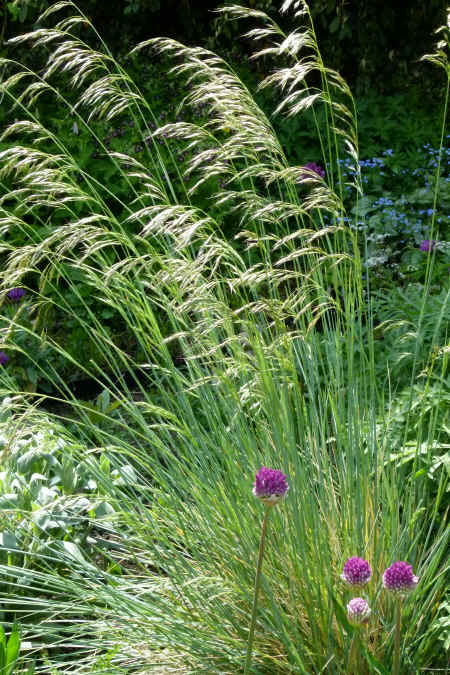 Helictotrichon
Common name: Blue oat grass.
Grasses for dry soils and sun, open spots - poor air circulation can lead to the plants becoming prone to rust.
Cool season grass - therefore can be divided in spring or autumn. They will also self sow a little bit.
Remove dead leaves in spring.
A member of the Poaceae family.
Helictotrichon sempervirens Pendulum
Evergreen grass with graceful, pendulous flower heads in late Spring. Flowering height about 3ft and the spiky blue-green leaves reach about 1ft 6in in our garden. Completely hardy.
From the SW Alps.
Price £4.50 (9cm pot)