Inula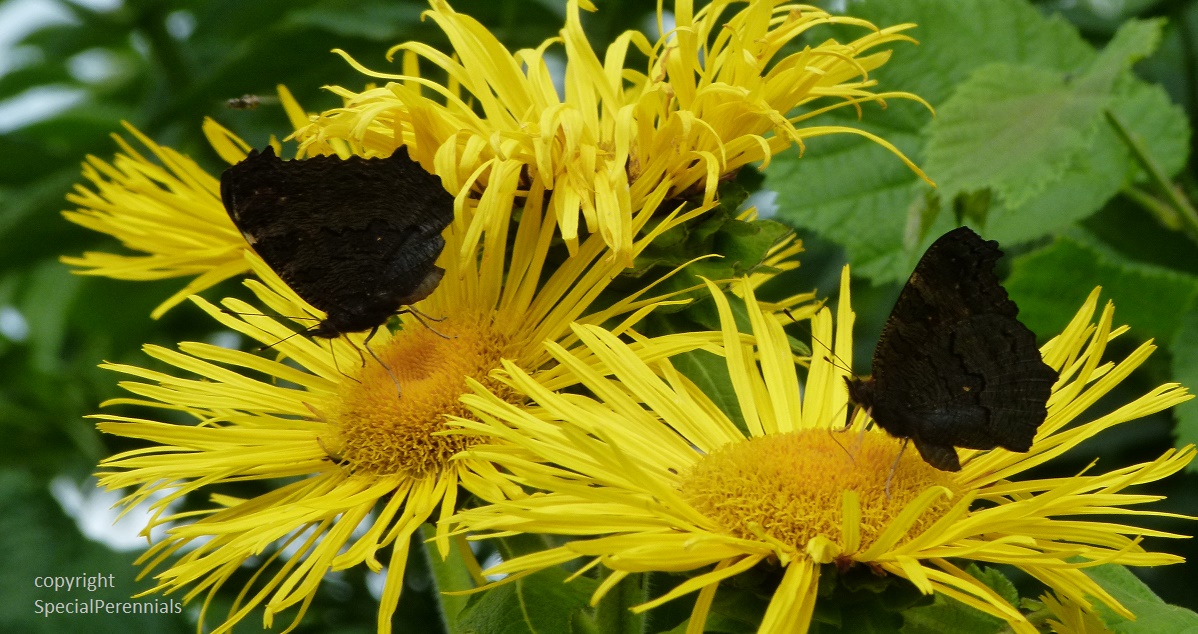 Basic Facts:
Large yellow daisy flowers with very fine rays. Large leaves. Tough and undemanding.
Garden Use:
Some are intended for well-drained soils that retain summer moisture but in my experience they will do fine in dry soil as well. The leaves are large but a little coarse.
There are tall one for the border and short ones for the rock garden.
Some spread by underground shoots making a good sized clump.
Cut Flower Use:
Excellent cut flowers.
Wildlife interest:
Like all daisy flowers they are great for bees, butterflies and hoverflies.
Cultivation:
Will thrive in moist soils in summer but grow well in dry as well, although drought at flowering time will cause them to go over quickly. They need a sunny spot.
Propagation:
Can be grown from seed or increased by division after flowering or in spring
Pests and Diseases:
No specific pests.
History:
Members of the Asteraceae family. From Europe, Asia and Africa.