Klasea bulgarica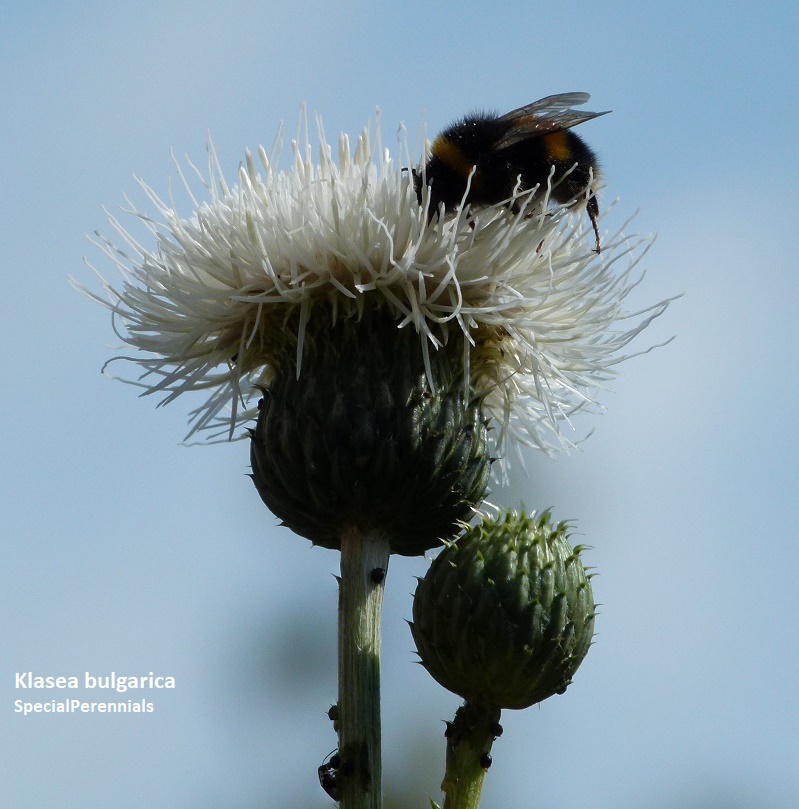 Basic Facts:
Tall plants (up to 6ft / 180cm) with saw-edged, glossy, upward facing leaves to 3ft / 90cm. Flower stems branching. White, thistle-like flowers from July into autumn.
Garden Use:
Best as an architectural highlight plant. Could suit a courtyard style planting too.
Clumping, not spreading.
Cultivation:
Well-drained soil and some moisture in summer is best - so dig-in plenty of compost. Really responds to good soil, sulking in poor or shallow soils.
Propagation:
Divide in spring or by seed.
Pests and Diseases:
No specific pests but aphid can congregate on flower stems in dry weather.
History
A member of the Asteraceae family. Part of the Cynara tribe. Previously placed in the genus Serratula. Native to Bulgaria and Romania.