Liatris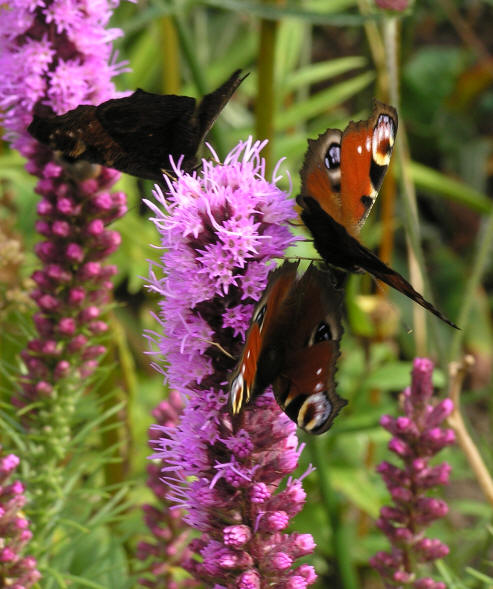 Basic Facts:
Commonly known as Kansas Feather or Gayfeather.
Garden Use:
Late summer perennials good for prairie-style and traditional cottage or herbaceous borders
Wildlife Interest:
Superb for bees and butterflies
Cut Flower Use:
Excellent for cutting and can be dried.
Cultivation:
Best in poor soil in sun - will get a lot taller in rich soils.
Propagation:
Divide in spring.
Pests and Diseases:
Nothing specific. We haven't noticed they particularly prone to slug damage.
History:
A member of the Asteraceae family.
Liatris spicata Floristan Violet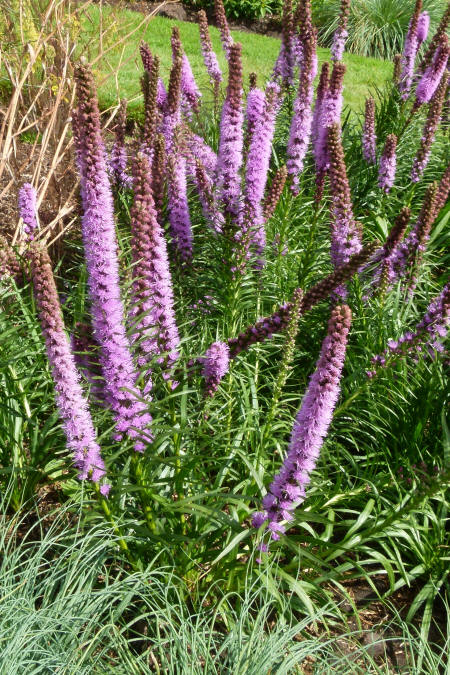 Purple bottlebrush flowers that unusually open top-down along the stem. About 2ft 6in tall
Commonly used in prairie plantings but also makes a great border plant and cut flower.
SOLD OUT