Miscanthus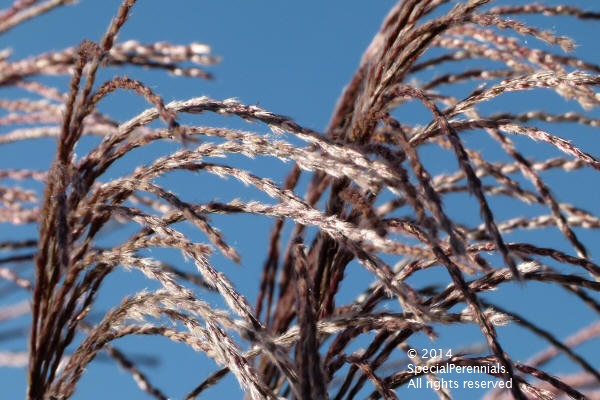 The flowers of Miscanthus paint intricate patterns against the intense blue of the autumn sky
Basic Facts:
Common Names: Silver feather grass.
Garden Use:
Lovely, stately grasses often with striped or banded leaves and air, feathery flowers in late summer and autumn. The silhouettes of the flowers against the sky add drama to the border. The leaves take on autumn tints and look good through the winter.
Cut Flower Use:
The flower stems and seed heads an be used in arrangements and also dried for winter use.
Cultivation:
Easy to grow in most soil types except boggy. I've found them very hardy in the ground but less so in pots over winter.
I cut mine down to about 9-12" tall in late winter before new growth starts
Propagation:
They are warm season grasses, so only divide in late spring. They form clumps and are readily divided to create more plants.
Pests and Diseases:
None that we know of.
History:
A member of the Poaceae family.
Miscanthus Gracillimus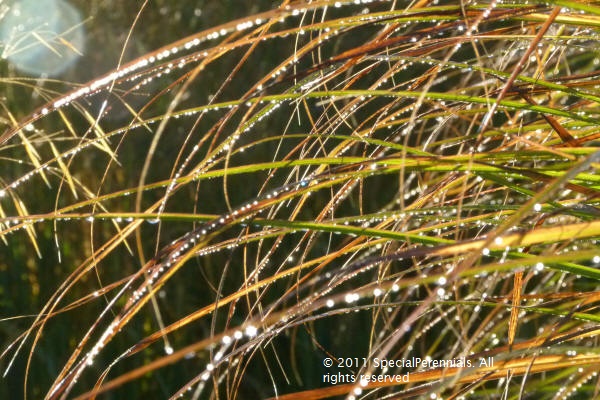 The autumn stems capture rows of diamond-like dewdrops
One of the most graceful and elegant of the Miscanthus. Narrow leaves and plants forming a upright vase-shaped plant about 6ft tall. Very late flowering - usually well into October.
Miscanthus Little Silver Spider (Kleine Silberspinne)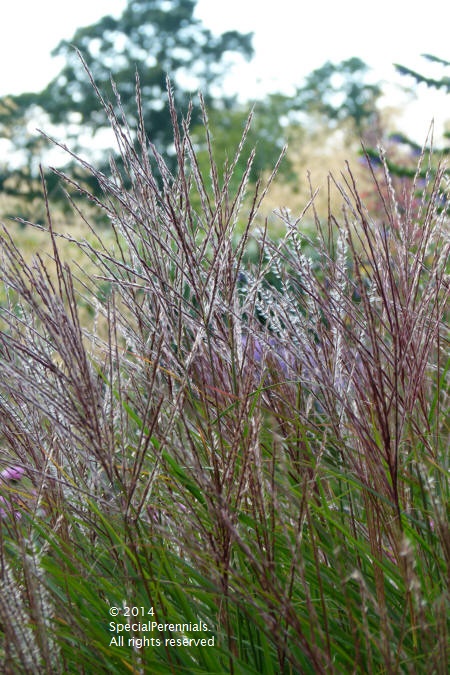 "Little Silver Spider": from the appearance of the small fluffy seeds that remain as the flowers fade. Narrow leaves with silver mid-rib.
Good short variety growing to less than 4ft tall. Flowering in September.
Miscanthus Polka Dot (Punktchen)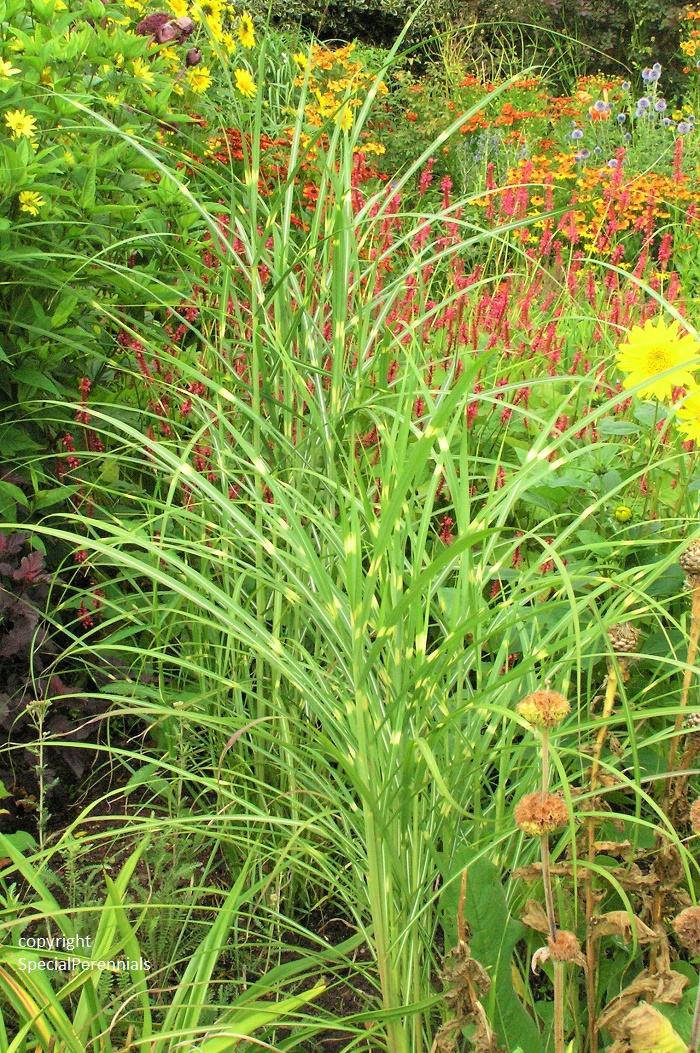 Punktchen adds height amongst Persicaria amplexicaulis Atrosanguinea, Helianthus Capenoch Star and Helenium in August
"Dotty": the gold markings on the leaves form dots, or patches rather than encircling bands.
5ft tall following in late September
Miscanthus Sirene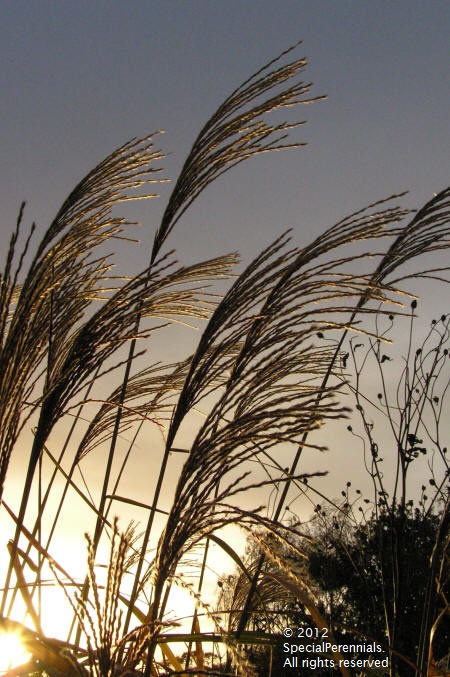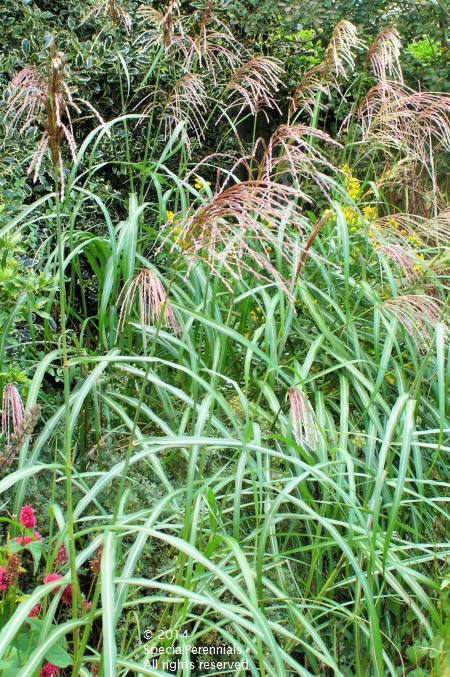 Our favourite - large and imposing with airy, open feathers of flower fairly early compared to other varieties - often from late July or early August. 6ft plus.