Molinia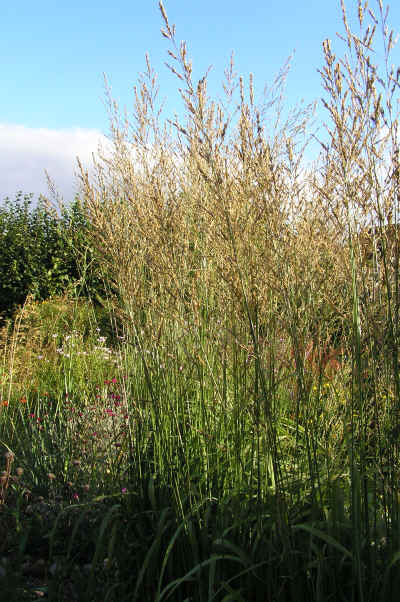 Basic Facts:
Common Names: Moor Grass.
Garden Use:
Grasses that are a spectacular addition to the border especially valuable for late summer, autumn and winter interest. The flower panicles are attractive and the stems wave gracefully in the breeze. Most turn butter-yellow in the autumn and winter.
Cut Flower Use:
The flower stems and seed heads an be used in arrangement and also dried for winter use.
Cultivation:
They prefer moist soils but do well on our free-draining sand. They are one of the best grasses for demanding, exposed, cold sites. The dead stems will detach from the plant in winter making it easy to tidy them up.
Propagation:
They are warm season grasses, so only divide in late spring. They form clumps and are readily divided to create more plants.
Pests and Diseases:
None that we know of.
History:
A member of the Poaceae family.
Molinia Transparent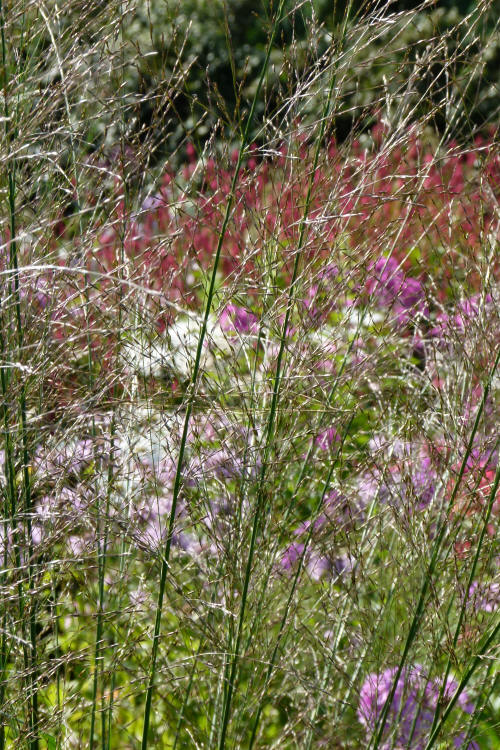 As the name suggests this is grass has very fine stems that become nearly transparent to view through with heads of purplish flowers floating on top from late August. A true designer's plant great at the front a border despite its 6ft plus height.
RHS Award of Garden Merit
Price £6.00 (1lt pot)