Morina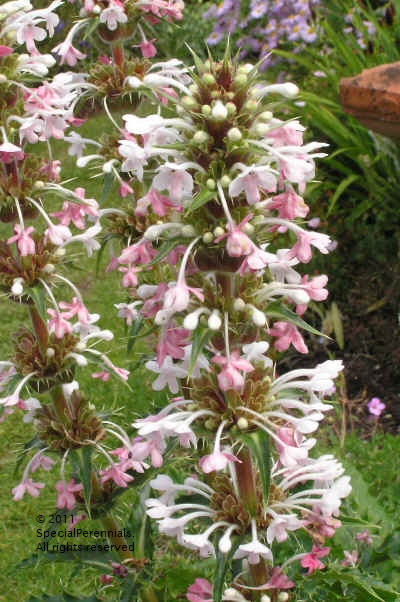 Spiky-leafed plants for the Himalayas and Afghanistan. Said to prefer sun, but we've seen them growing very happily in quite heavy shade. Very hardy and trouble free.
I suppose you could try dividing them but its a prickly task and all the books say they resent disturbance. We grow them from our own seed sown in a little heat in late winter.
We've tried seed of Morina persica several times and got a plant identical to longifolia. We also have Morina afghanica with is identical in appearance, although its flowers about 2-3 weeks earlier.
Morina longifolia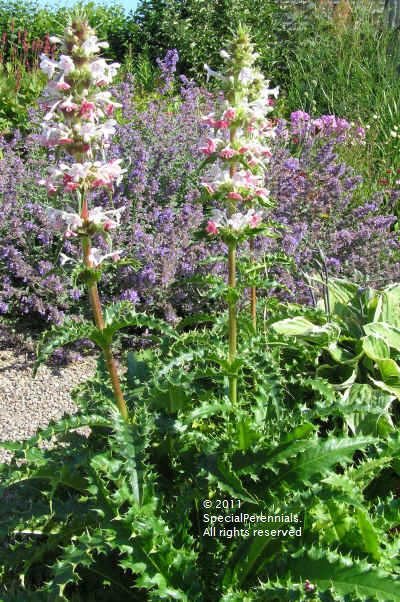 2ft 3in spires of slightly fragrant white flowers that mature to pale pink (as they are fertilised they change colour). The leaves grow in a rosette and are long, dark green and very spiny. They also have a slightly apply, sweet fragrance when brushed. It puts down deep roots and is said to resent disturbance, although we have moved it around the garden quite happily.
Flowers from June through to early August and sometimes again in September. Best in sun but will grow well in light shade.