Phlomis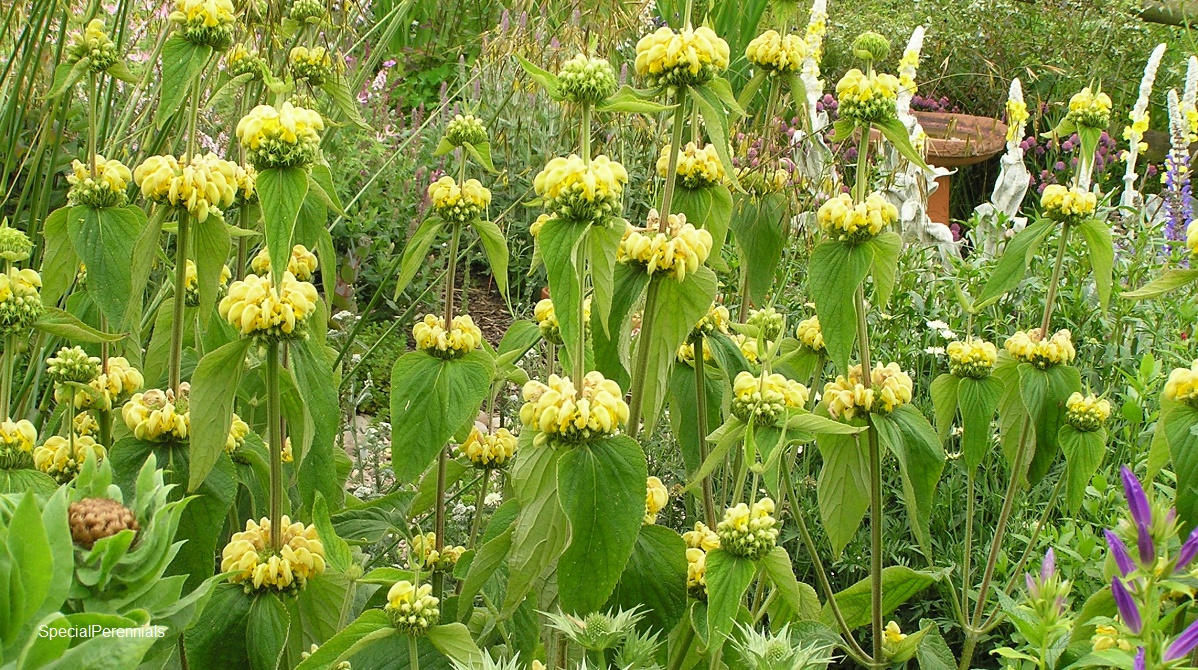 Excellent drought tolerant herbaceous or shrubby perennials. They often have felted leaves. All have flowers arranged in whorls up the stems and pepper pot seed heads. Propagation can be from seed but is also easy by division.
They appreciate well-drained soil and sunny spot. All the varieties we grow are completely hardy.
Members of the Lamiaceae family.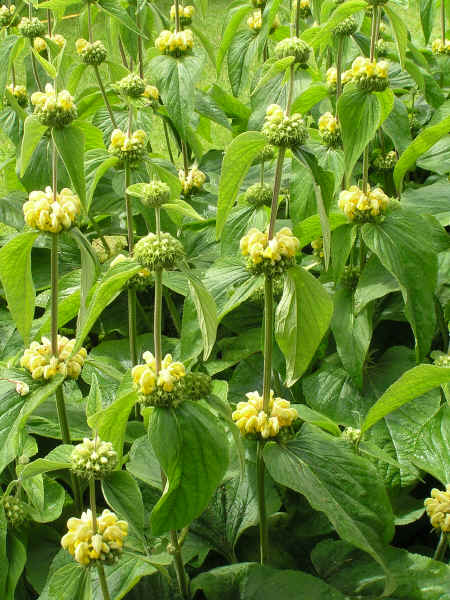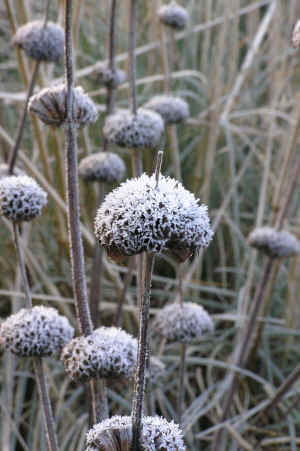 Phlomis russeliana
Heart-shaped, felted, mid-green, wintergreen leaves form weed-smothering clumps about 1ft tall / 30cm and up to 1ft 6" / 45cm across. The candelabra flower stem grow to 2ft 6in - 3ft / 75-90cm tall and bear yellow hooded flowers between May and July. The seed heads last through the winter and look great when dusted with frost. Remove the seed heads in February unless you want plenty of self-seeds.
RHS Award of Garden Merit.