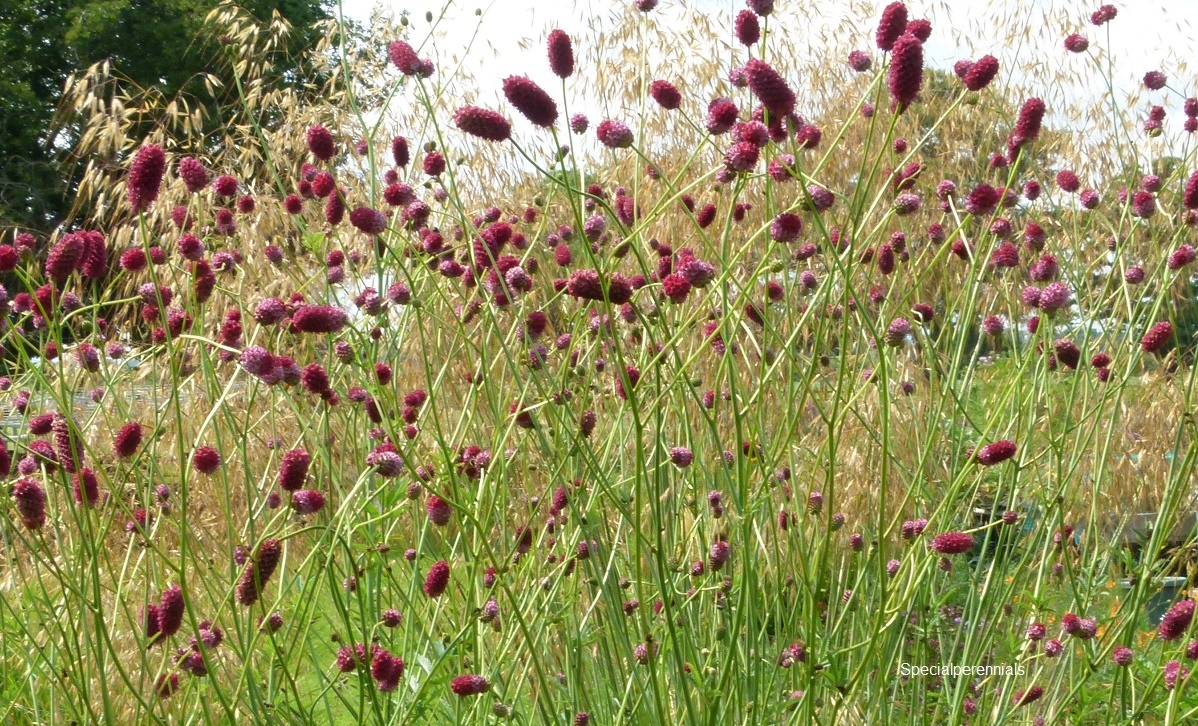 Sanguisorba Arnhem creates a brilliant display in front of Stipa gigantea
Sanguisorba
Basic Facts:
Common names: Burnet. Member of the Rosaceae (Rose) family.
Garden Use:
The large clumps and massed stems make a powerful statement in the border. The taller types are strong verticals as a highlight plant and the shorter ones give an intense patch of colour. They flower through the height of summer into autumn.
Wildlife Interest:
Great for bees.
Cut Flower Use:
Not tried but should be good.
Cultivation:
Best in good soil and said to enjoy a good supply of moisture although they do pretty well in our dry soil.
Divide regularly as the root stocks become hard and difficult to split after several years.
Propagation:
We do ours from division (named varieties) or seed (species). Seed are sown in heat in early spring. Division can be done after flowering for summer flowering types and in early spring for autumn flowerers.
Pests and Diseases:
No specific problems. Not bothered by slugs and snails in our garden.
History:
Previously known as Poterium. The name Sanguisorba comes from a belief that the plants had blood-stemming properties (saguis = blood, sorbere = stopping).
Sanguisorba Arnhem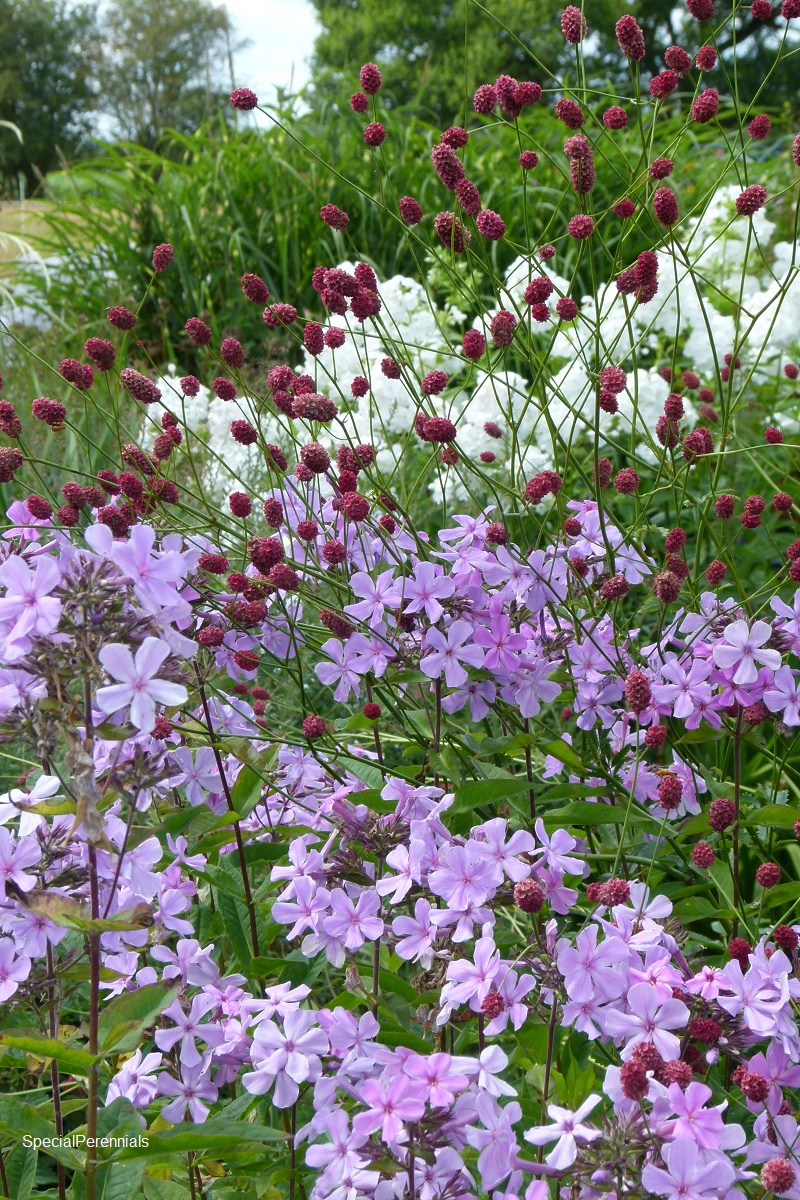 Tall (5ft / 150cm) stems creating a float, bobbing effect for the masses of red crimson flowers. Flowers for ages (June to late August)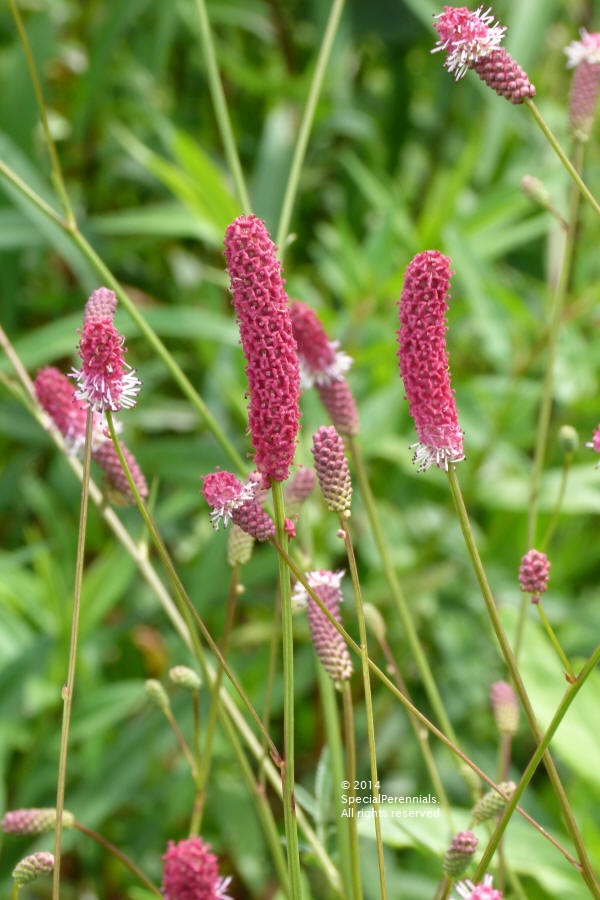 Sanguisorba Rock and Roll
Great, shorter form - about 2ft 6in tall in flower. Quite vigorous but not a thug. In flower from early July through August. Ideal for the front of the border.