Solidago
Common Name: Golden Rod
Airy, late blooming plants performing well in our dry, well drained conditions. Some types spread at the roots and need space, other clump and are more compact.
Propagation is by division.
A member of the Asteraceae family.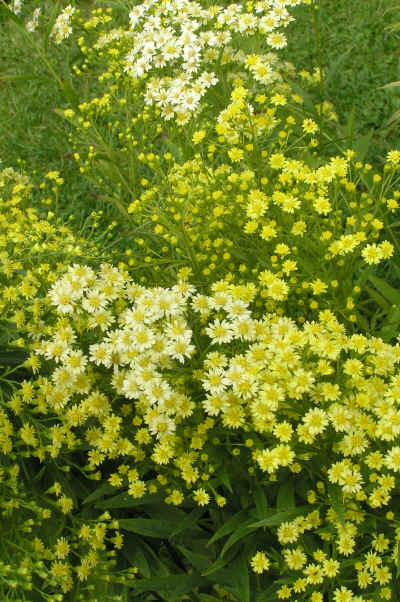 Solidago x. luteus Lemore
Flowers like small asters in pale lemon on 2ft 6in/ 75cm tall plants blooming from late July onwards.
This one is a slow clumper, not a rapid spreader
RHS Award of Garden Merit
Price £6.00 (9cm pot)