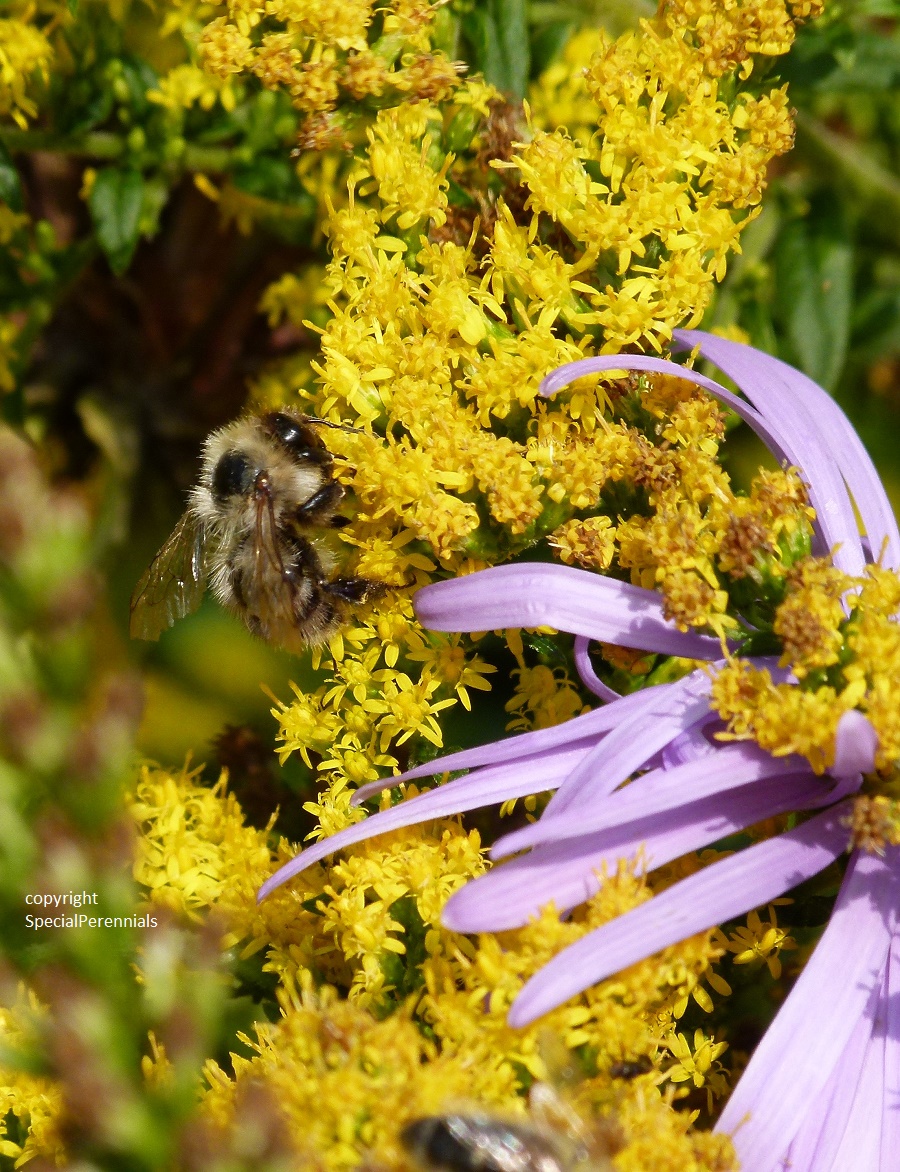 Solidago
Common Name: Golden Rod
Airy, late blooming plants performing well in our dry, well drained conditions. Some types spread at the roots and need space, other clump and are more compact.
Some species can get mildew. The ones we grow don't in our garden.
Propagation is by division.
A member of the Asteraceae family.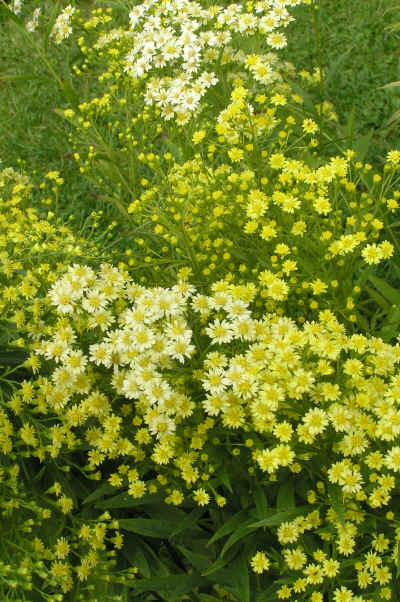 Solidago x. luteus Lemore
Flowers like small asters in pale lemon on 2ft 9in tall plants blooming from late July onwards.
This one is a slow clumper, not a rapid spreader
Also called x.Solidaster lutea: inter-genus cross between Solidago and Aster as one of its parents was previously classified as an Aster but is now placed in Solidago. Confused?
Whatever the name its a lovely late bloomer.
RHS Award of Garden Merit
Price £5.00 (9cm pot)
Solidago rugosa Fireworks
Lovely, rugged Golden Rod with masses of tiny, bright yellow flowers along its 4ft stems. Starts flowering in early September.
This one does spread but not too rapidly.
RHS Award of Garden Merit
Price £5.00 (9cm pot)