Stipa

Fashionable grasses grown for their leaves and dramatic flower heads that move in the breeze and catch the sunlight in the evening.
They all like sun, free-draining soils in winter and space to spread their skirts - don't place other tall plants hard up against them.
All are hardy. As cool season grasses they make their growth in spring and autumn and this is the time to divide them.
Seed heads will last through the winter and should be cut back to the base in February before new growth starts.
The flower stems can be dried for cut flower use.
A member of the Poaceae family.
Stipa gigantea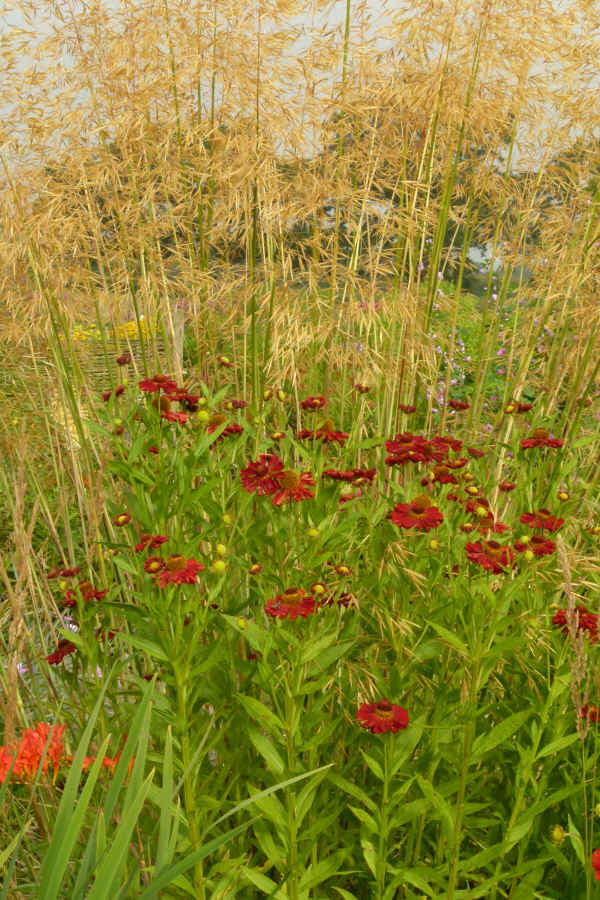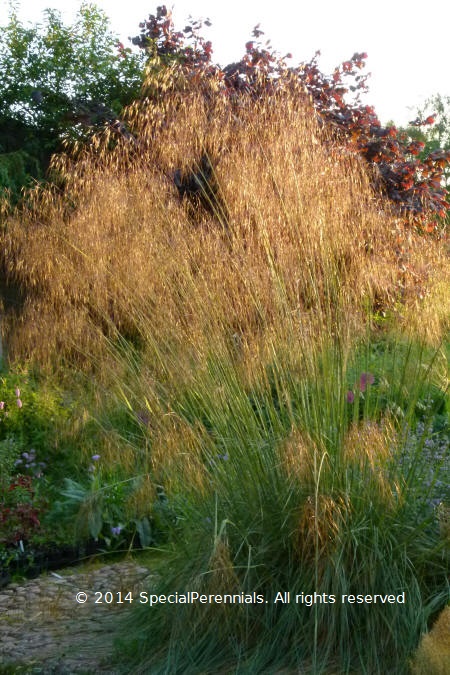 Common Names: Giant Spanish Oats, Giant Feather Grass.
Large clumps of stiff green leaves up to 3ft across and 2ft 6in high and masses of tall, elegant flower spikes with dancing oat flowers in summer, lasting through winter. Up to 6ft high in flower. Hardy and drought tolerant. An excellent back drop for many plants. Looks stunning when the evening sun catches the flower heads.
RHS Award of Garden Merit.
SOLD OUT