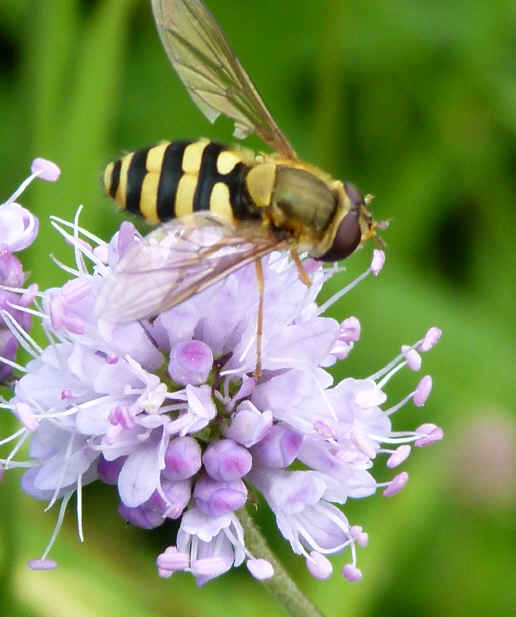 Succisella
Uncommon relative of Scabious and Knautia with similarly shaped flowers and seed heads. The leaves are long and narrow unlike either of the above. You may find the plants variously and incorrectly under names like Scabiosa lucida or Scabiosa australis.
Completely hardy. Easy to propagate as the stems readily root on contact with the soil
A member of the Dipsacaceae (Teasel) family.
Succisella inflexa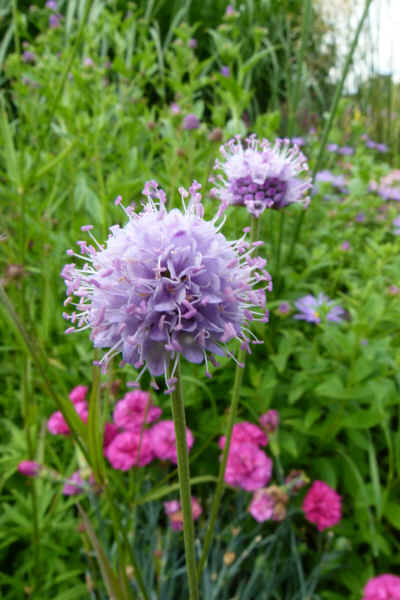 Spreading clumps of long narrow leaves. The globular flowers are about 1/2in across and held on stems above the foliage (flowering height about 1ft 6in / 45cm). Flowers from July onwards.
Price £5.00 (9cm pot) order now for spring delivery
Succisella inflexa Alba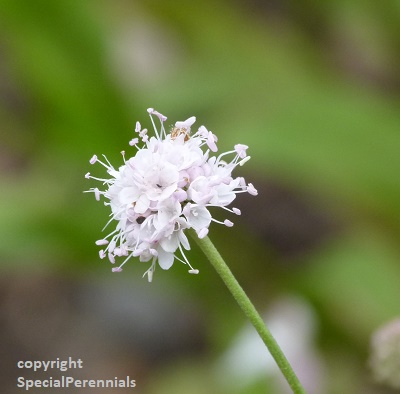 Not completely "alba" - always has a hint of soft pink. Slightly smaller than the standard species - about 1ft / 30cm tall in flower
Price £5.00 (9cm pot) order now for spring delivery