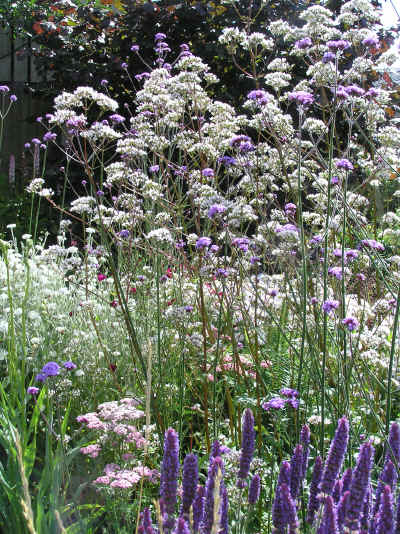 Valeriana
Tall airy plants with fragrant, normally white or pale pink flowers in late Spring / Early Summer. The Valerian is used as a herbal remedy to encourage sleep - NB our plants mustn't be used this way as we use a soil-based insecticide.
Best in sun or part sun and tolerant of dry soils but probably best in good deep, fertile soil.
A member of the Caprifoliaceae (Honeysuckle) family.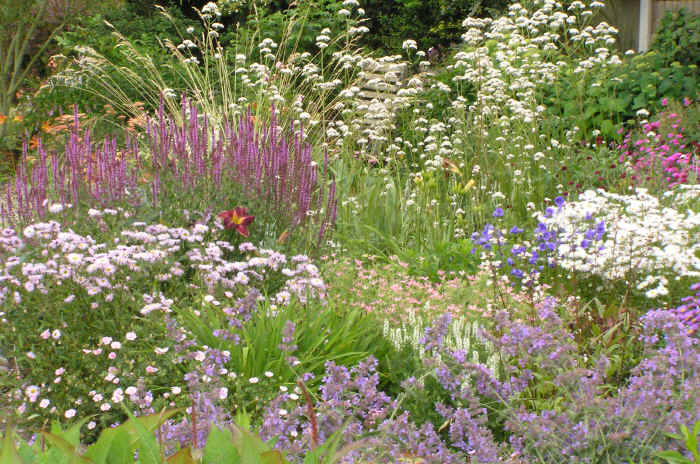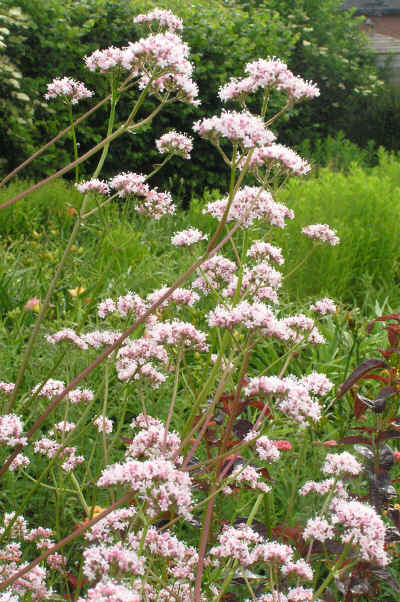 Valeriana officinalis subsp. sambucifolia
Unusual form with attractively, finely divided leaves. The flowers are white, tinged pink with age. The overall impression of the plant in the border is a white version of Verbena bonariensis. However the plants do not self seed at all (unlike the standard species) but spread by underground stems to form clumps. Sweetly fragrant. About 4ft - 5ft tall but airy and "see-through". Flowers June through to early August.
Price £5.00 (9cm pot)