Verbena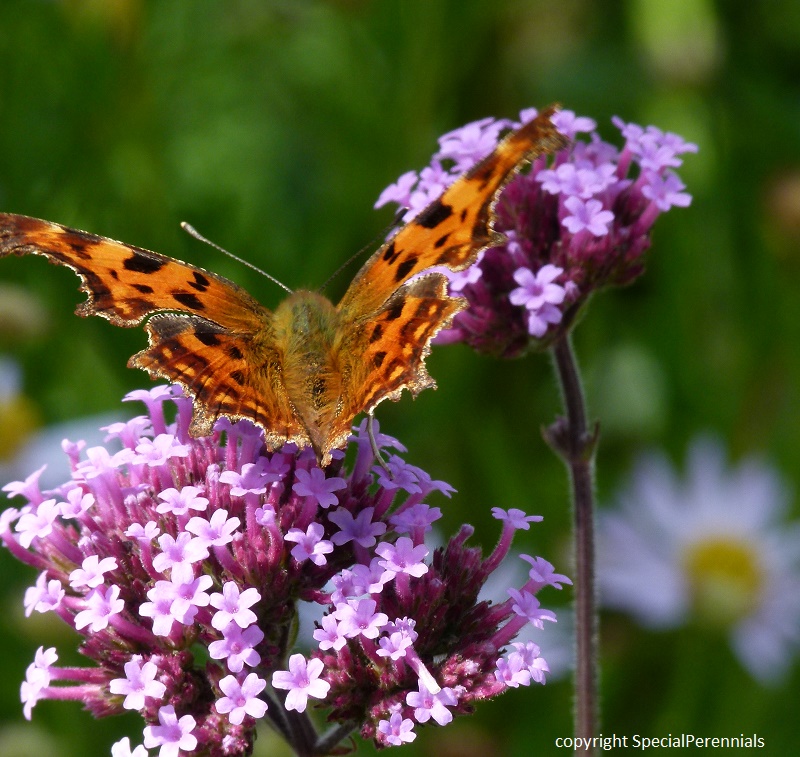 Basic Facts:
Common name: Vervain.
Garden Use:
The colours tone well with white, silver foliage, purple and pink as well as acting as foil for hot colours.
Wildlife Interest:
Great for butterflies and to a lesser extent bees. Finches love the seeds in winter.
Cut Flower Use:
Good as a cut flower but does drop florets.
Cultivation:
In vogue at the moment, these are drought tolerant plants that flower right through the summer into winter until the first very hard frosts. They flourish in poor soil and a sunny spot.
Propagation:
Propagate by seed or, if necessary, cuttings.
Pests and Diseases:
Doesn't seem to suffer from any pests. May get mildew in extremely dry and crowded conditions.
History:
A member of the Verbenaceae family.
Verbena bonariensis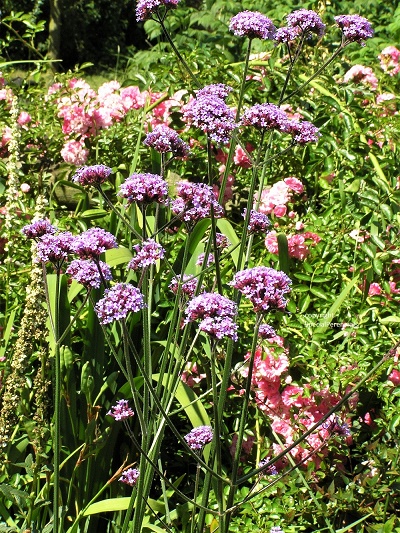 Very fashionable plants with tall airy heads of purple flowers throughout the summer.
Hardy at the rootstock (be patient after a very hard winter, sometimes at takes until the end of June to sprout) and in mild winters remains evergreen with us.
The name means "from Buenos Aires".
In winter the seed heads provide food for Blue Tits, Goldfinches and Redpolls in our garden.
Seeds itself around well without becoming a nuisance.
RHS Award of Garden Merit
Price SOLD OUT