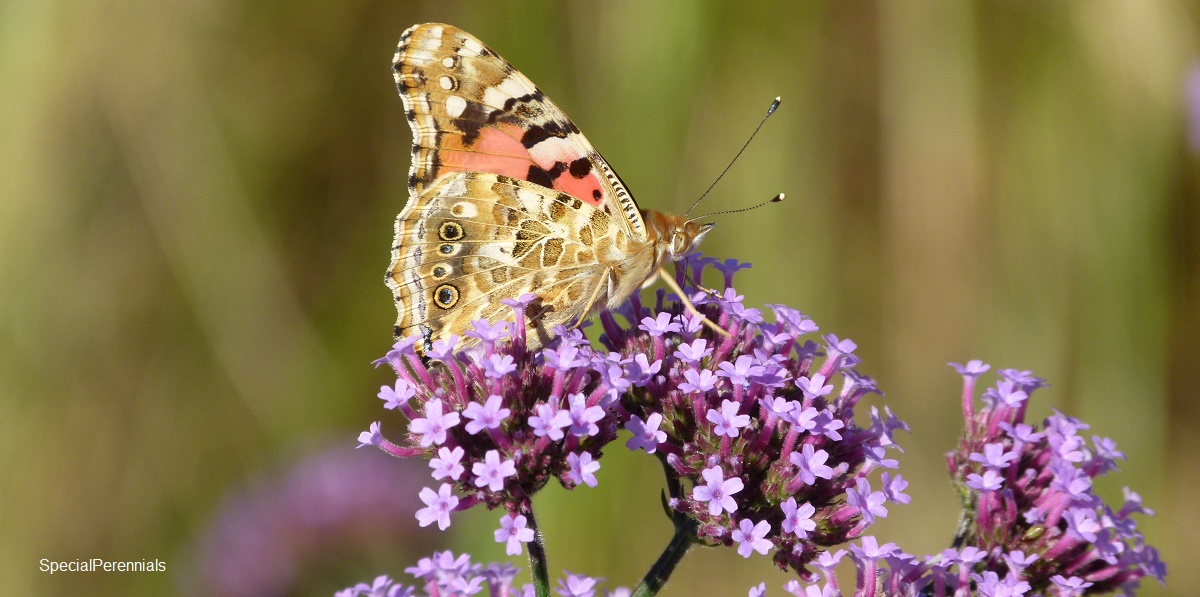 Verbenas are favourites with butterflies
Verbena
Basic Facts:
Common name: Vervain.
Garden Use:
The colours tone well with white, silver foliage, purple and pink as well as acting as foil for hot colours. Some add good vertical structure.
Wildlife Interest:
Great for butterflies and to a lesser extent bees. Finches love the seeds in winter.
Cut Flower Use:
Good as a cut flower but does drop florets.
Cultivation:
In vogue at the moment, these are drought tolerant plants that flower right through the summer into winter until the first very hard frosts. They flourish in poor soil and a sunny spot. Some are not fully hardy in cool, wet winters, whereas survive a cold, dry or snowy one.
Propagation:
Propagate by seed or, if necessary, cuttings. Most will self seed particularly in gravel or gritty soil.
Pests and Diseases:
Doesn't seem to suffer from any pests. May get mildew in extremely dry and crowded conditions.
History:
A member of the Verbenaceae family.
Verbena corymbosa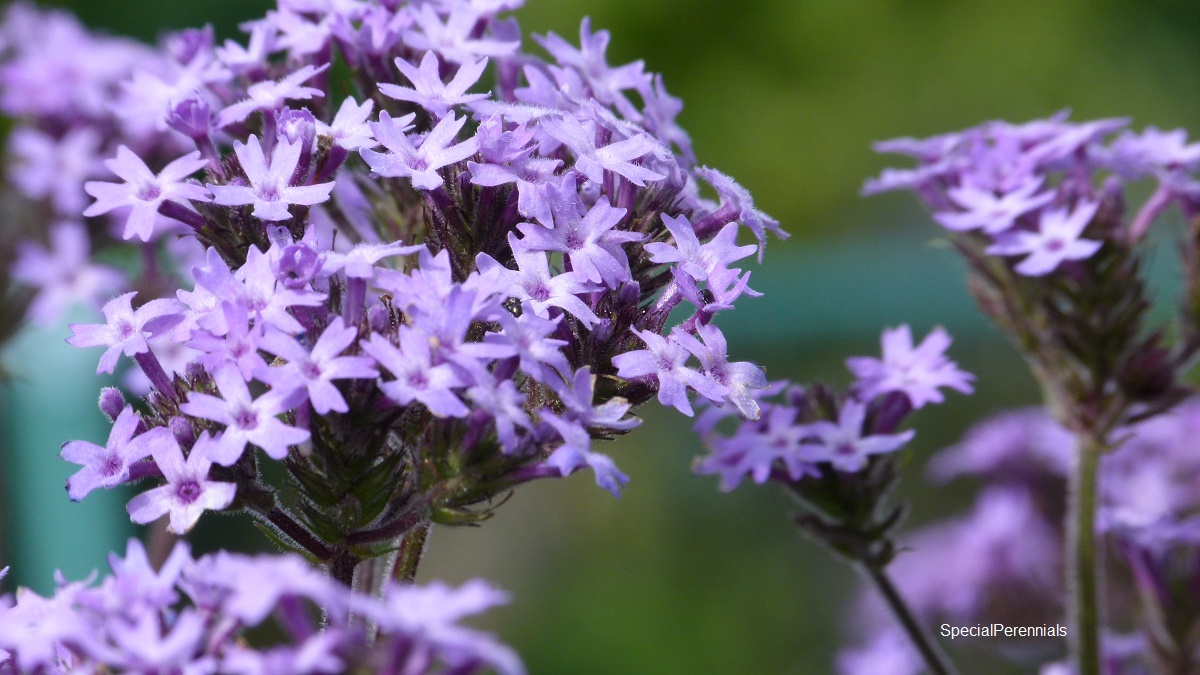 The official name is now the highly unappetising Glandularia corymbosa, so we're sticking with the name we know and love.
Creeping stems that clamber up and through other plants. The 1ft / 30cm stems burst forth with clusters of purple flowers.
The stems root where they touch the soil making propagation easy. Can also be raised from seed sown in spring.
Needs reasonable drainage and won't winter that well in extremely cold parts of the UK.